Instagram:
@weidashming
1. What's your story? Where are you from?
Hello! I'm Ming Leong. I was born and raised in sunny Singapore. Currently, I'm figuring my way around New York as a freelance illustrator. Since young, I always had a huge interest in animation and comics. I started off as a sailor, so there was a huge conflict in my head as I was torn between my passion towards sports and art. I decided to take the leap of faith, stop my pursuit in professional sailing and head into the creative waters.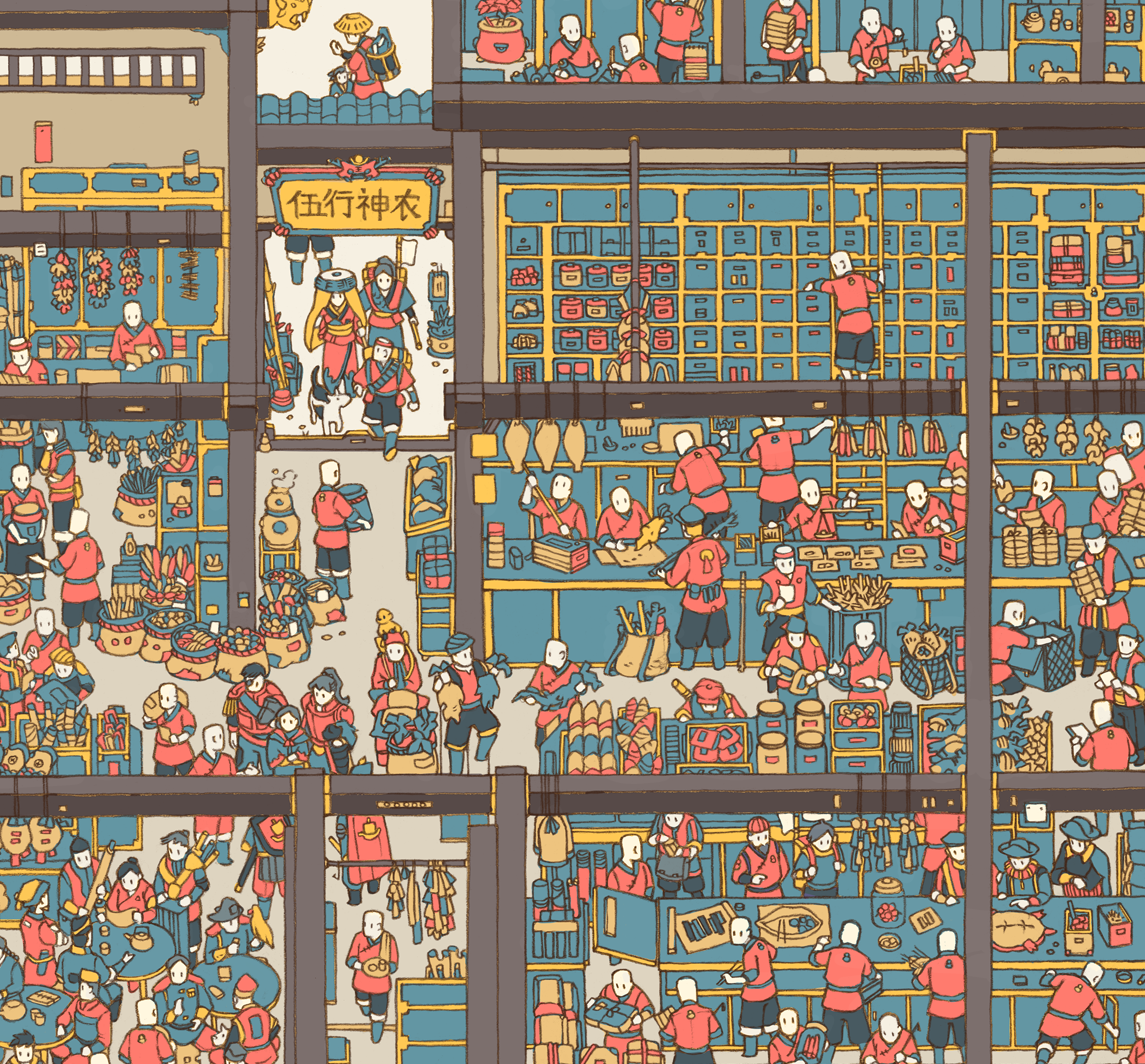 2. Tell us about your aesthetic.
Clean, crisp and heavily involved organised spaces were everything is happening at once! (That was a mouthful.) Once in a while, I deviate entirely.
3. What is your favourite medium and why?
The mighty pencil! It has a smooth yet grainy gritty feel that is very satisfying. Oh, woodblock and linoleum too, but that's more than one. Ahahaha!
4. What is your artistic process like?
A lot of brain crunching, before putting things on paper. I usually make a small sketch and warm up by drawing out some elements that will appear in the piece. After the line work is done, it's scanned, cleaned up and digitally coloured.
5. Who and/or what inspires your work?
Many, many things! Every day is an adventure! Lately, I've reconnected with my childhood favourite, Hergé.
6. What role does art play in your life? How does it change the way you view the world?
It's an irreplaceable 'concept'! It was very difficult for me to suddenly switch from sports to art, but it was an amazing experience that has and is still exposing me to many things. It's has somewhat turned into a passive skill that has been making me see things and think, "Oh! That's so curious! Hmn…How? Why?" The world is a very mysterious yet beautiful place :)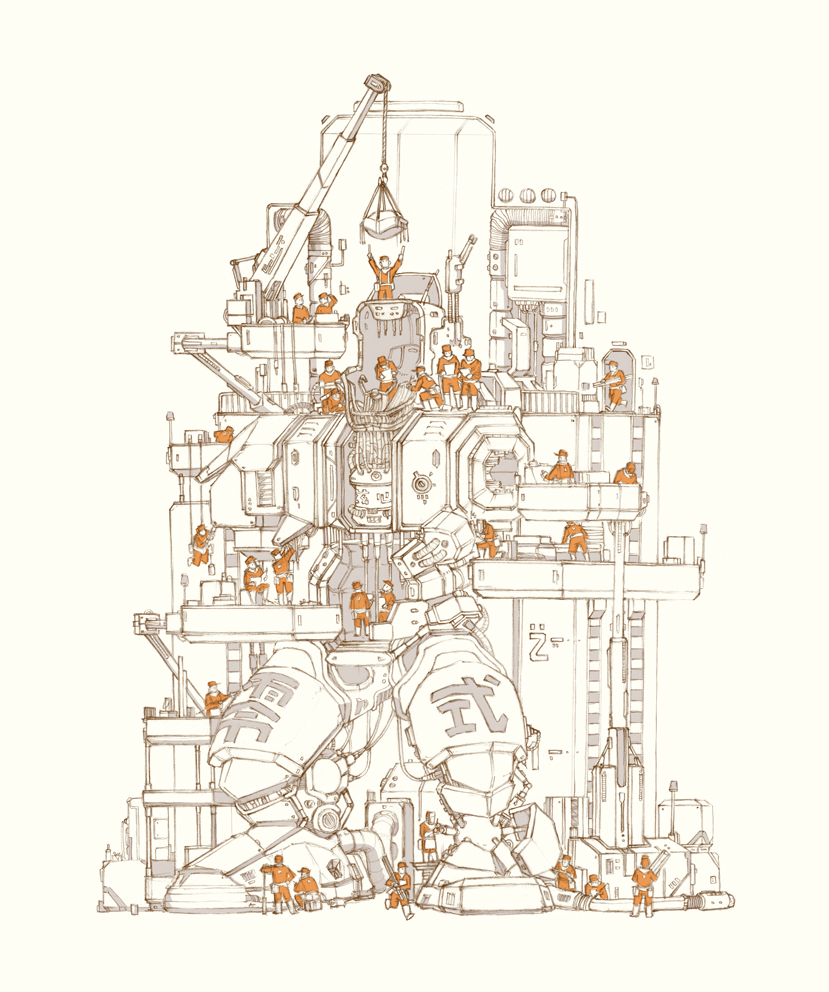 7. Where did you study?
After Sports School, I studied animation in Singapore, before majoring in Illustration at RISD (Rhode Island School of Design).
8. Where do you see yourself in five years?
Oh, this is difficult… Getting better at what I enjoy doing.
9. What about in ten?
Hmn… Maybe in a faraway mountain, where I can be practicing paper-making, learning and illustrating at the same time!
10. What do you hope to achieve with your art?
Hopefully it will bring some fun to anyone that stops to look, and that they will find something new every time they return to it.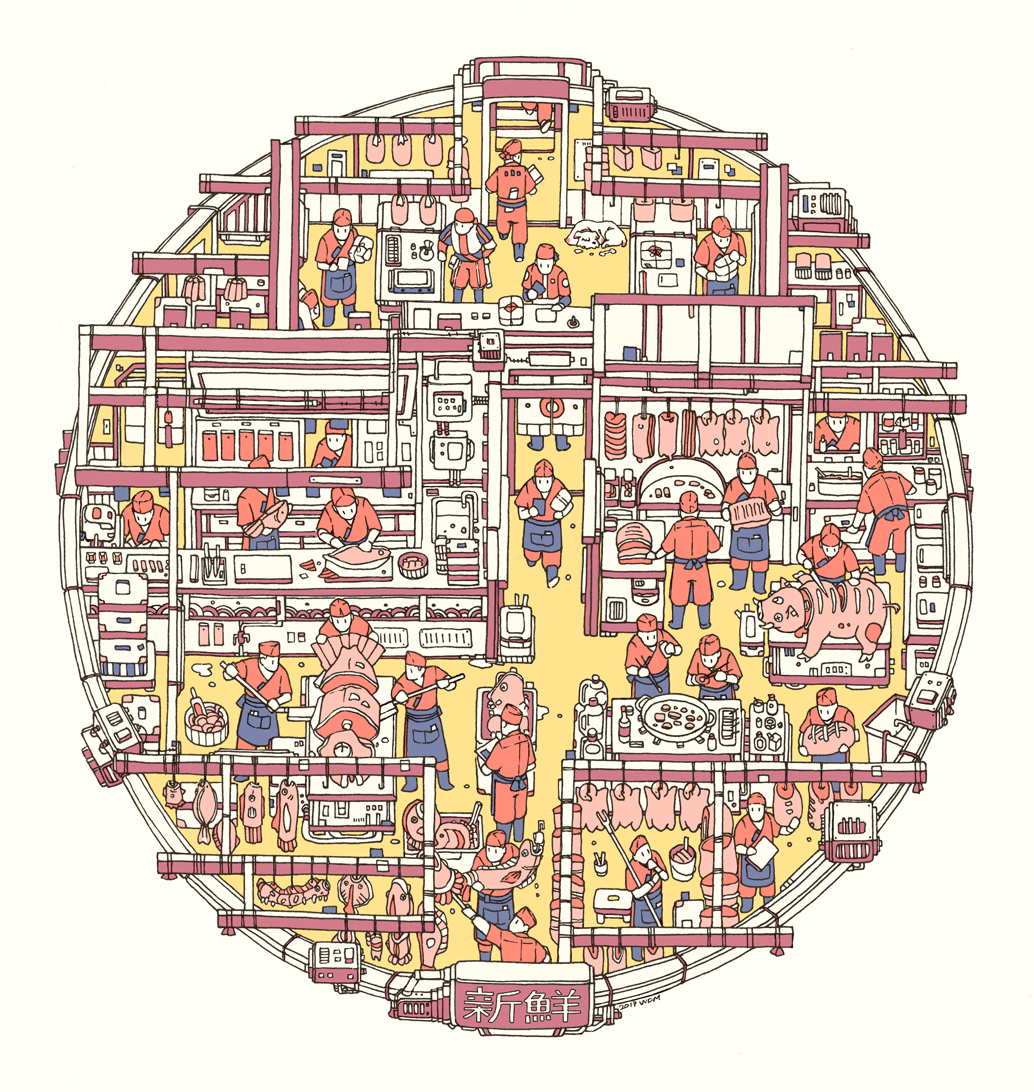 11. Now, tell us a little more about you as a person: what is your favourite food?
Braised/Boiled pig offals with lots of rice and soy sauce!
12. Favourite book?
The Sailor Who Fell from Grace with the Sea by Yukio Mishima, The Book Thief by Markus Zusak, Shut Hell by Itō Yu and Kino's Journey by Shigusawa Keiichi. (It's a tragic love square face off!)
13. Favourite genre of music?
Electronic and City pop! Sometimes I jump to Jazz arrangements and Ballads.
14. What are your hobbies?
Other than drawing and watching animation, I really like to cook! Plus, going to the sea and walking/swimming with my dog (in Singapore) that is currently wondering where I am.
15. If you weren't an artist, what would you be?
An astronaut. A battleship. A forensic scientist.