Instagram:
@wenyi_geng
Facebook:
www.facebook.com/wenyi.geng
Website:
www.wenyigeng.com
1.What's your story? Where are you from?
I'm from China but I was born in Japan, I spent six years in Japan and went back to China. So I guess my story is all about how to keep the balance in between those two cultures, it was hard to describe but the differences between these two countries are huge even if they are neighbours, that experience helps me to understand that the world could be totally different based on the perspective and there's no right or wrong about that.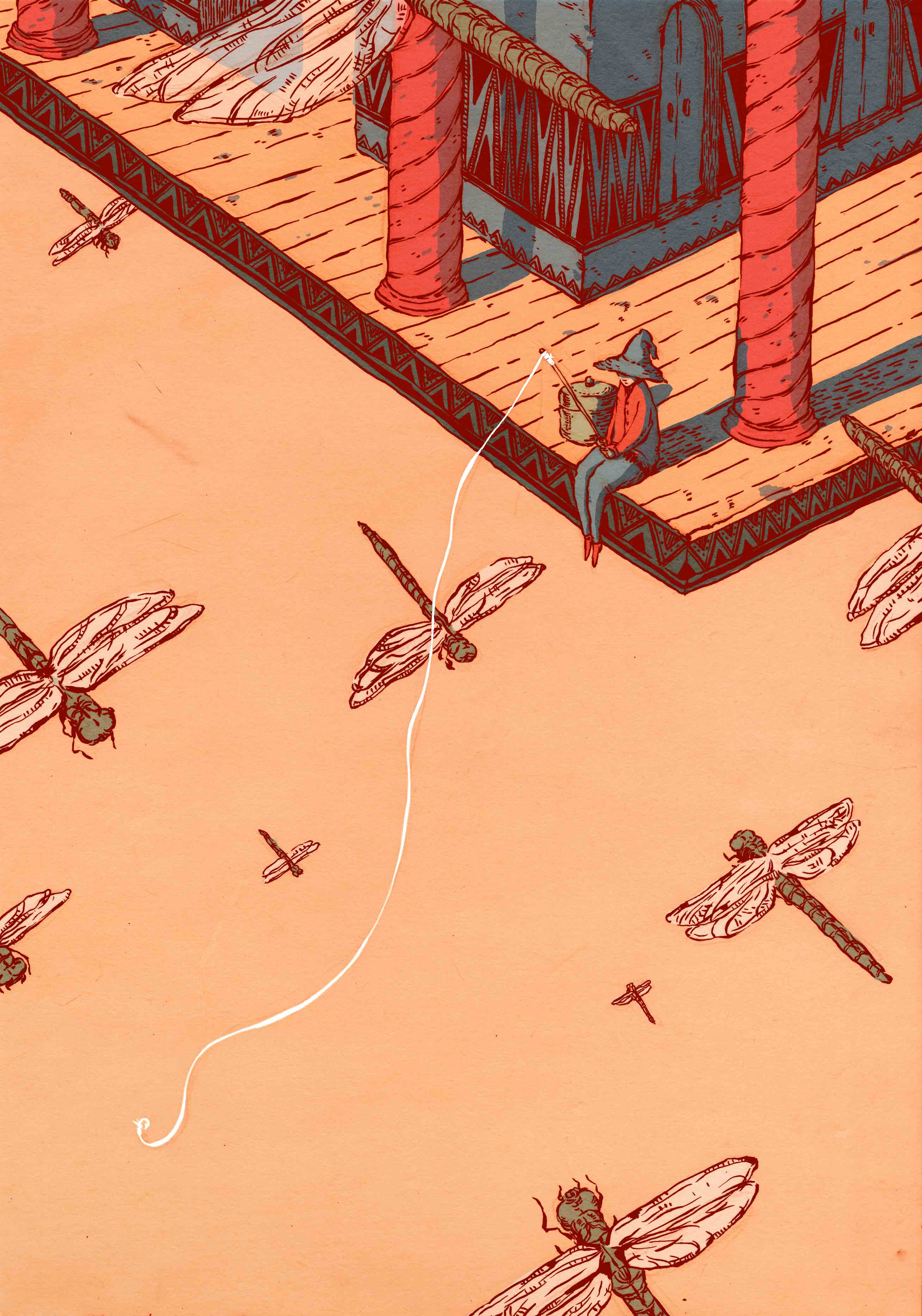 2. Tell us about your aesthetic.
The most important thing for me I guess is the balance in the drawing, just like Chinese traditional drawing, they don't draw things in everywhere, instead, they leave blank space to let the air go through, which keeps the balance for the whole drawing. So I guess for me I'm always trying to keep the balance inside one image, if the line goes crazy detail in one corner I'll try to leave some space on the other side; it also works for coloring. I prefer something quieter, so it works for me to keep this thought in mind.
3. What is your favorite medium and why?
Recently I'm using ink to draw the line and coloring it digitally, ink with a brush in my favorite right now, I can't guarantee I will use it forever but currently I prefer to use ink and brush because it helps me calm down and concentrate on the thing I'm drawing. The only reason I coloring it digitally is because I prefer to use flat color, maybe I'll try to use traditional medium if I could find out a way to do that lol.
4. What is your artistic process like?
Thumbnails sometimes digitally, just a really rough idea, and sketching, inking, scanning, coloring digitally.
5. Who and/or what inspires your work?
Chinese traditional drawing, Japanese ukiyo-e, Moebius, and a lot.
6. What role does art play in your life? How does it change the way you view the world?
It's almost my entire life now haha, since I'm in art school now, I don't need to deal with other stuff which helps me a lot. And I was learning drawing since middle school and went to art high school in China, and then art college and now art grad school, so it is really hard for me to imagine my life without art, but I guess art helps me simplified my world, because I like it so I don't need to think too much about other stuffs.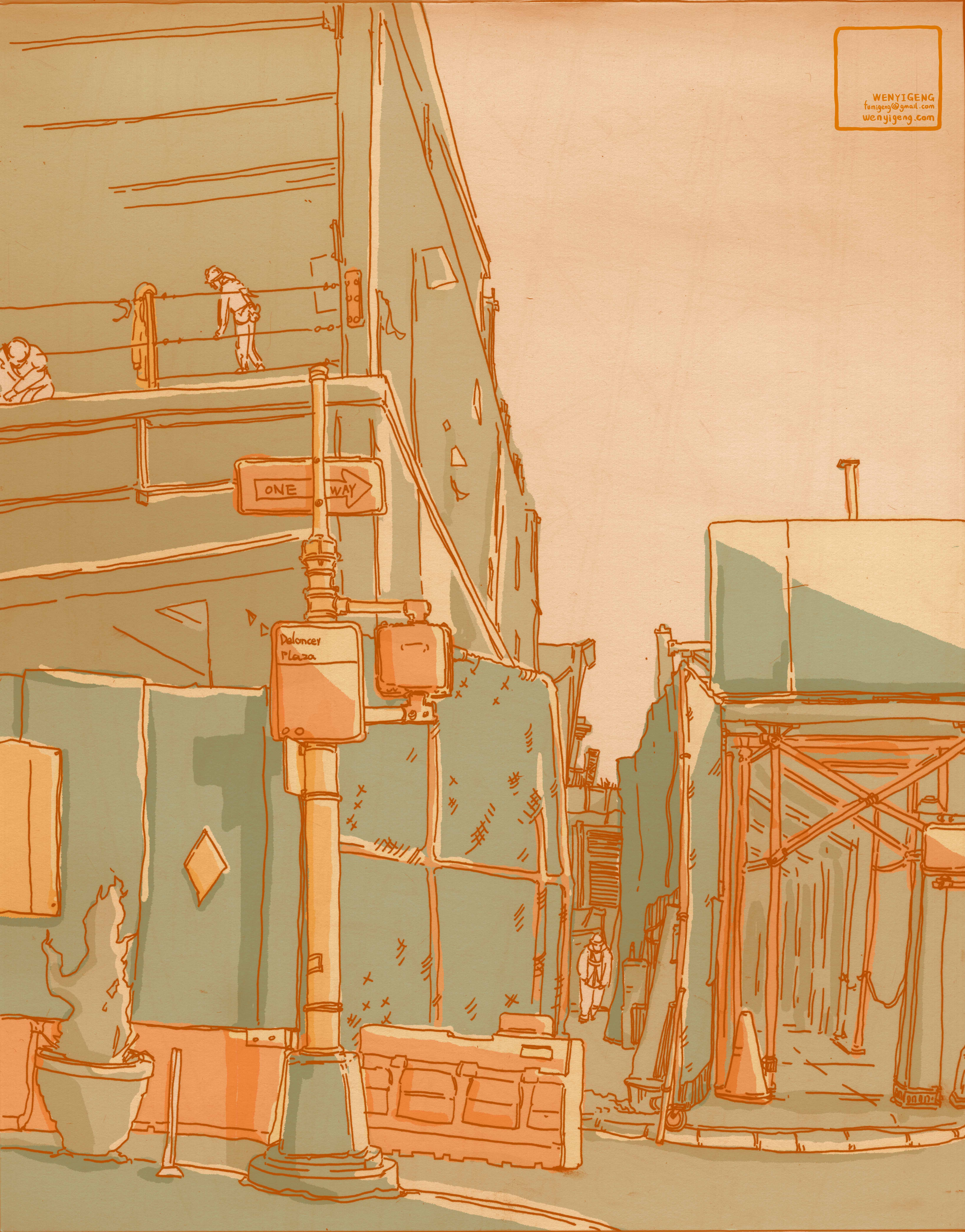 7. Where did you study?
I'm currently in School of Visual Arts, MFA illustration program.
8. Where do you see yourself in five years? Working in an agency?
I actually have no idea at all, I just wish I'm still in the illustration world producing art. I always tell myself to be open-minded, so I'm not refusing to work for an agency but I guess it's all about meet the right person at the right time.
9. What about in ten?
Still, just wish I'm still an illustrator.
10. What do you hope to achieve with your art?
I would like to do book covers, posters, advertisements, and I also really into t-shirts design.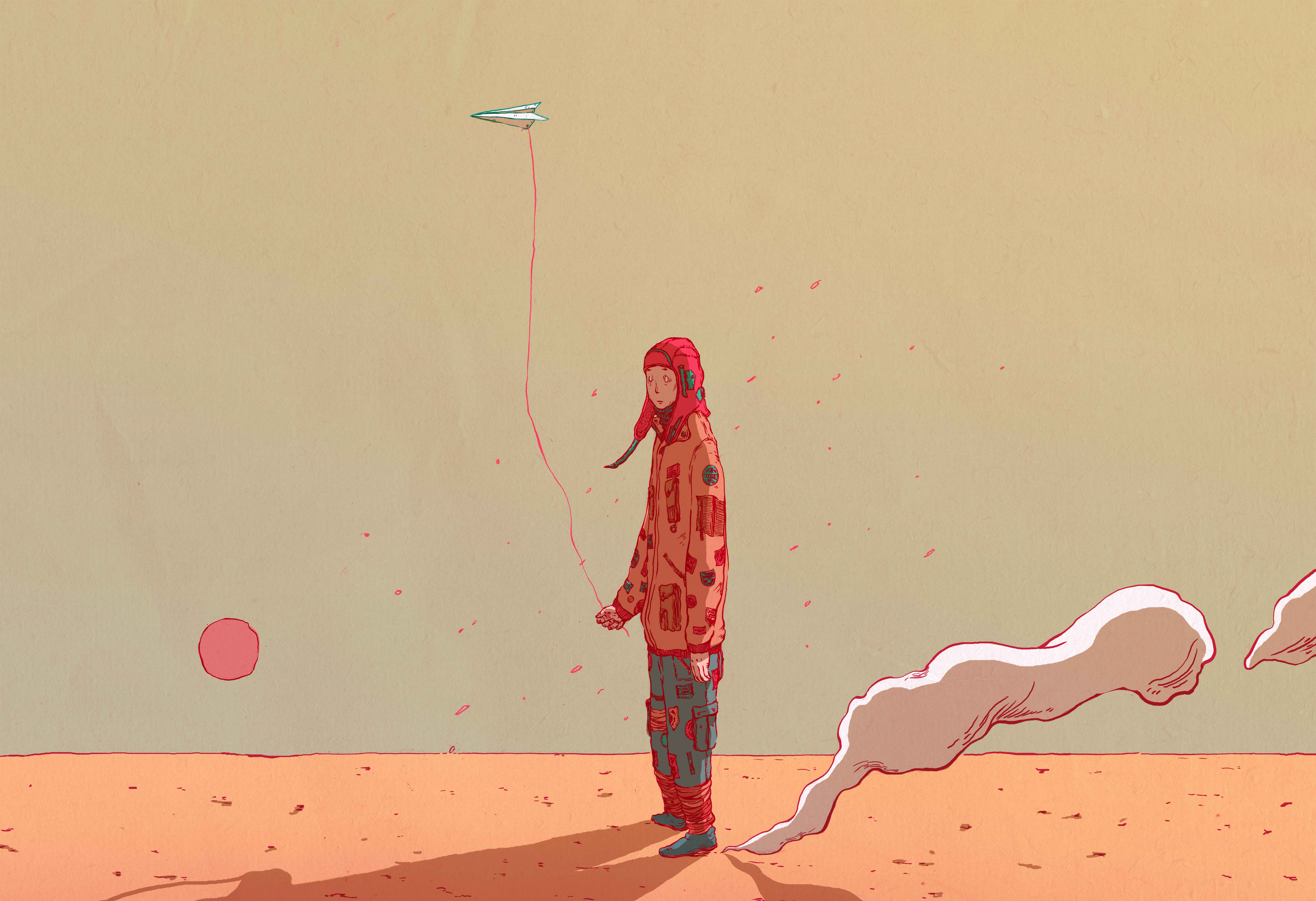 11. Now, tell us a little more about you as a person: what is your favorite food?
All kinds of Japanese food lol.
12. Favorite book?
The Baron in the Trees, by Italo Calvino.
13. Favorite genre of music?
That's really random, maybe Jazz.
14. What are your hobbies?
Collecting Mechanical pencils.
15. If you weren't an artist, what would you be?
If I'm good at study maybe a doctor.