Instagram:
@weylonsmith
Twitter:
@weylonsmith
Pinterest:
@weylonsmith
Behance:
www.behance.net/weylonsmith
1. What's your story? Where are you from?
I grew up about an hour outside San Francisco. My grandfather was a commercial artist, so I had an awareness of illustration and design from a really young age. I remember looking at an illustration he'd produced— an LP cover for a barbershop quartet—and being fascinated by it. My parents encouraged me in art, and for nearly every birthday or Christmas gift I was given a Draw 50 book by Lee J. Ames, or a set of colored pencils or paint. I remember being especially proud of a drawing of a German Shepherd I had drawn from one of the Draw 50 books—it was a watershed moment of "I can really do this well!". From that time on, I was interested in becoming a professional artist.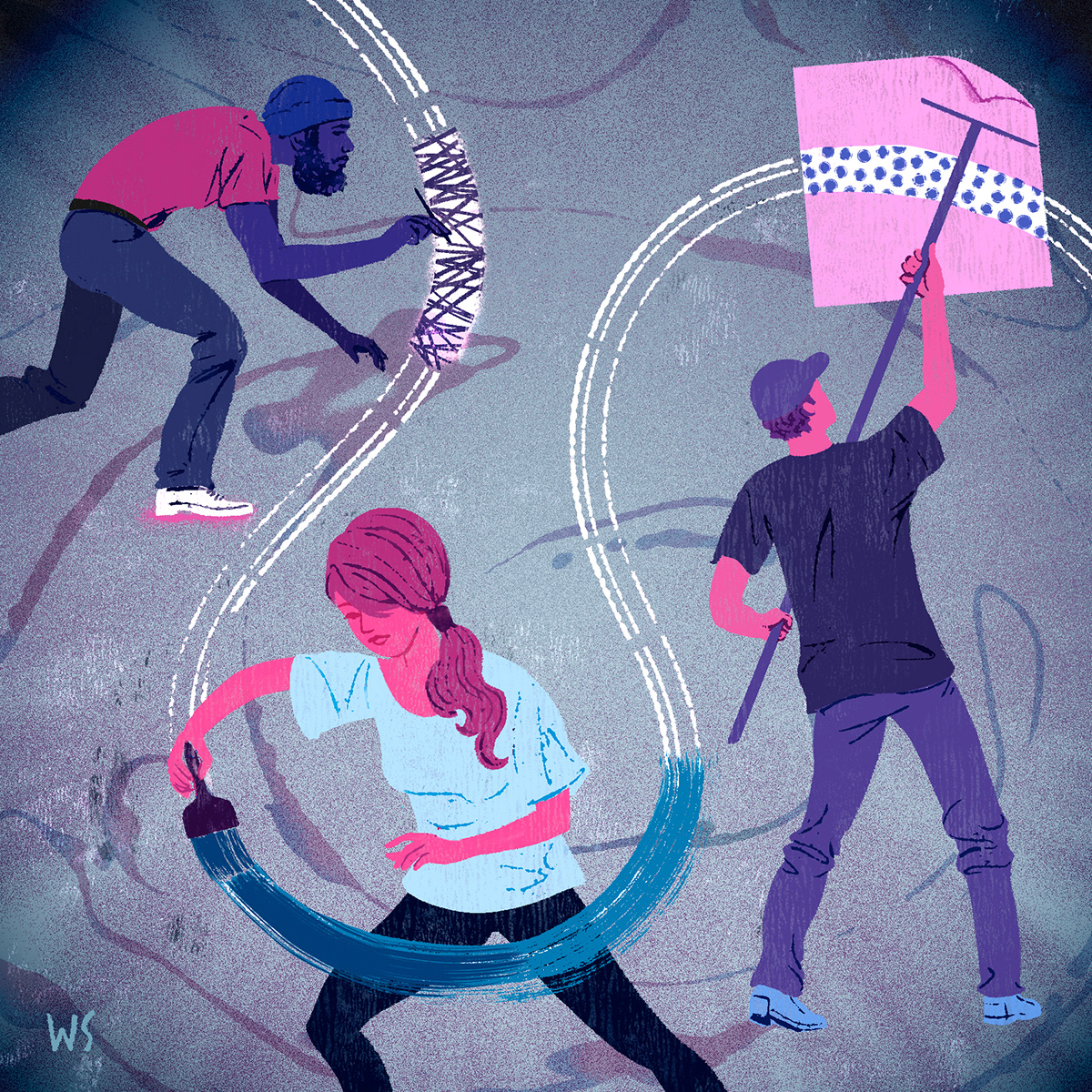 2. Tell us about your aesthetic.
I'm really attracted to the textured look inspired by printmaking. I only had a handful of printmaking classes in school, but the aesthetic stayed with me. While I appreciate clean edges and flat color, I'm naturally drawn to the imperfect and slightly weathered aesthetic. A broken, wobbly line has more appeal to me than one that is smooth and even.
3. What is your favourite medium and why?
All my work is digital, but is influenced a great deal by printmaking, watercolor, pen and ink, and gouache. I incorporate a lot of custom brushes and textures to avoid my work looking like it came straight out of Photoshop.
4. What is your artistic process like?
Like a lot of other illustrators, my work is driven by text, usually an article provided by the client. I begin by reading the article several times, mining for visual words and themes that I compile into lists. After condensing these lists into the best themes, I draw a series of thumbnail sketches. Working loosely is helpful, because you can see something in a thumbnail sketch that leads to a different idea. Usually a handful of ideas will emerge from this pile of sketches, but will still require some further exploration to see if they're viable. The next step is to refine the sketches in a larger format, and this point, I'm comparing my refined sketches to the text to make sure the main ideas are being communicated. After the idea has taken form, the rest is simply trying different marks, shapes and color to get the right tone and look that I'm trying to achieve.
5. Who and/or what inspires your work?
Nature, other artists' work, vintage travel posters, faces I've never seen before, literature, films. I love collecting visual treasures and pinning to boards on Pinterest—stuff that I find interesting that maybe no one else does, but it all influences and informs my work. This is no joke, I have a board titled "Mushrooms, Fungi, and Coral" because those forms are so visually fascinating and diverse.
6. What role does art play in your life? How does it change the way you view the world?
There's a tremendous amount of joy from simply having made something, and usually it doesn't matter if the work is a portfolio piece or not. It's therapy. It helps me view the world through a lens of beauty and interest.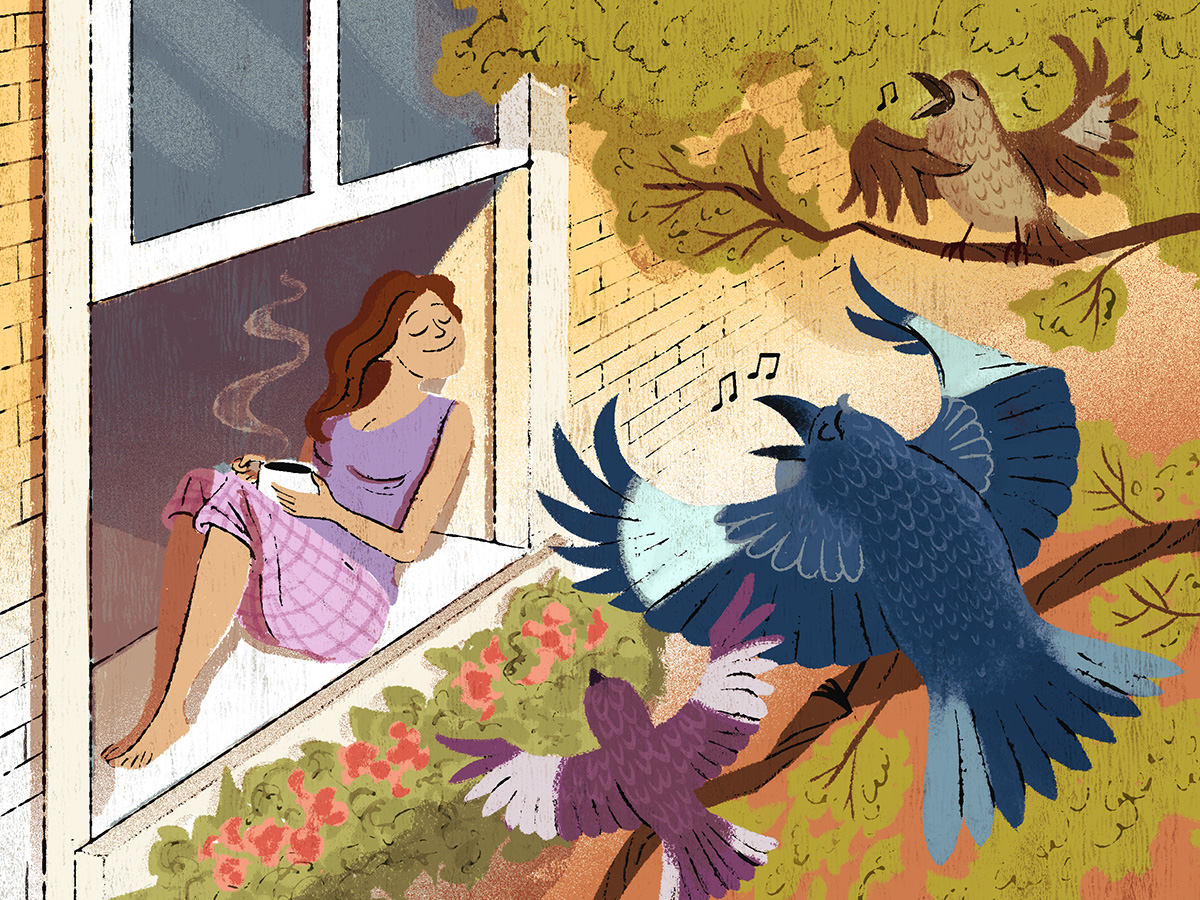 7. Where did you study?
Chowan University (B.S. in Graphic Design)
8. Where do you see yourself in five years? Working in an agency?
I see myself creating more editorial work in five years, and I'd love to try my hand at picture books. Mostly I just want to continue to explore and experiment and push my work further. I have worked in agencies before and came to the realization that it's not for me.
9. What about in ten?
I can barely plan what I'm eating for lunch, so the ten year plan is a bit fuzzy!
10. What do you hope to achieve with your art?
I hope to show my four children the importance of taking risks, and consistently working hard for a goal that's worth achieving.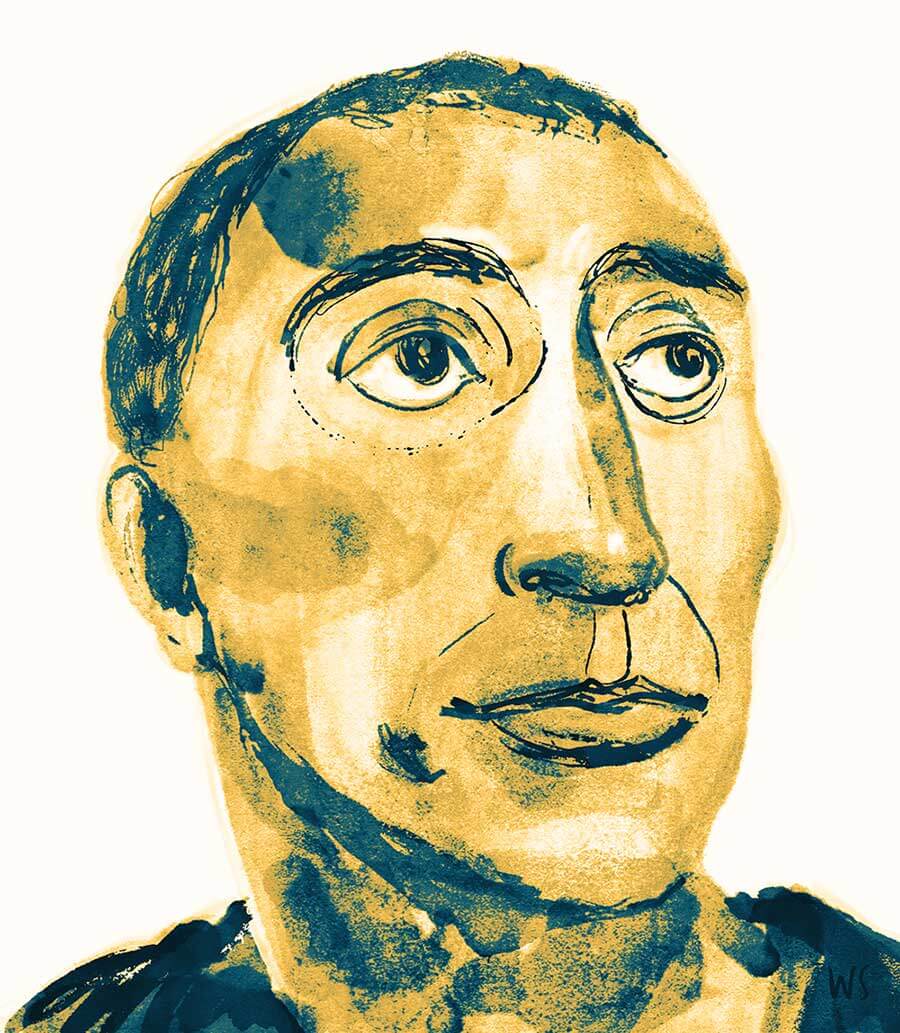 11. Now, tell us a little more about you as a person: what is your favourite food?
There are too many to name just one, but I had some shrimp and grits the other day that made my knees buckle.
12. Favourite book?
Fahrenheit 451
13. Favourite genre of music?
Motown always puts me in a good mood. I should have been born a decade early.
14. What are your hobbies?
Since I have four children (ages 7,5,3,1) there's little time for hobbies. But I do enjoy a good movie now and then.
15. If you weren't an artist, what would you be?
If I wasn't an artist, I'd be a maker of some sort. An architect, maybe. I always wanted to pretend that I was an architect.