Instagram:
@whooli.chen
Facebook:
www.facebook.com/whoolichen
Behance:
www.behance.net/whoolichen
1. What's your story? Where are you from?
I'm Whooli Chen, born and grew up in Yilan, Taiwan.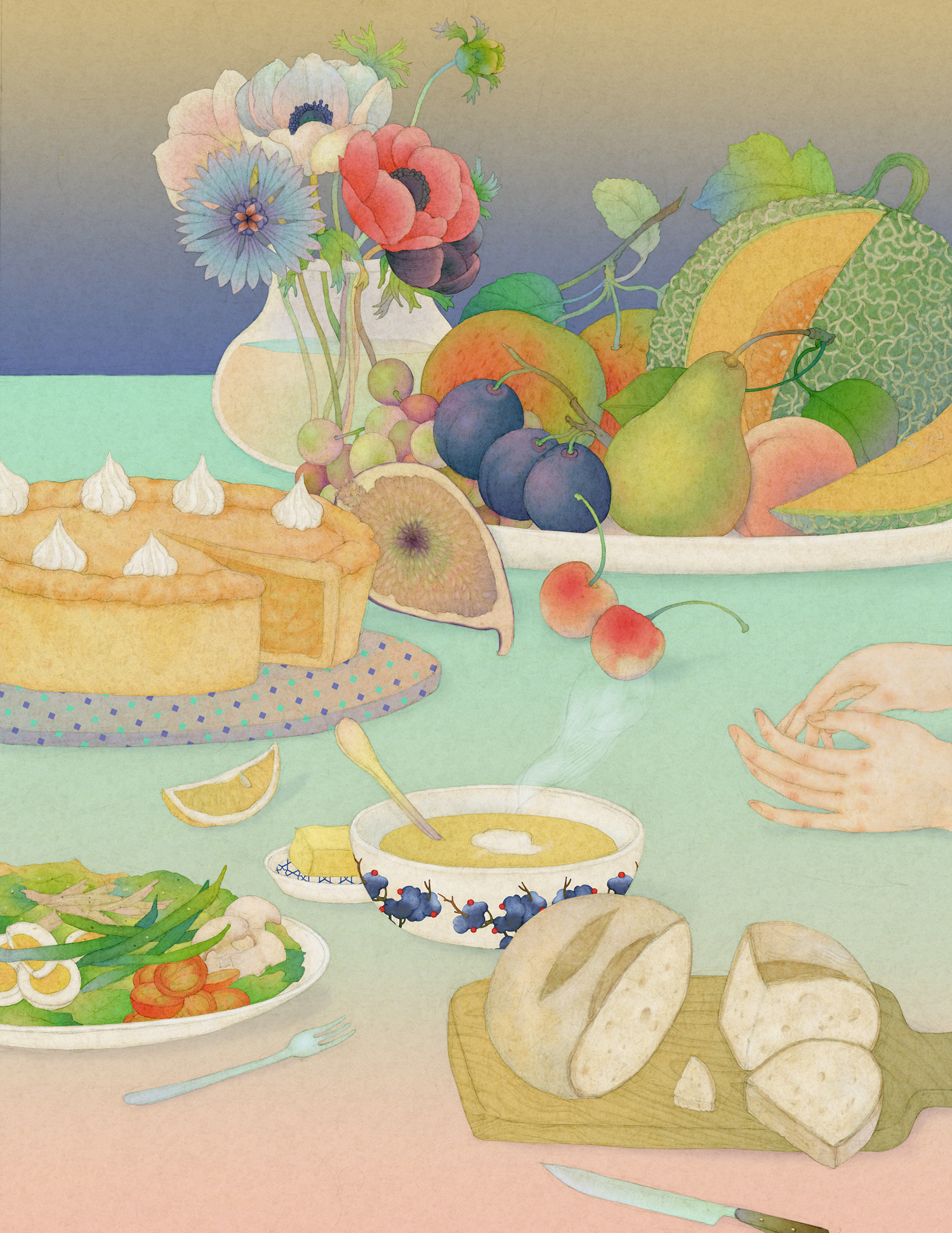 2. Tell us about your aesthetic.
I like botanical elements, geometry, and surrealism, I prefer soft colours and slow process of pencil drawing.
3. What is your favourite medium and why?
Pencil, it's the basis of everything I create.
4. What is your artistic process like?
Most of my works are editorials and commercials, so basically everything is based on clients' needs. On every project, if schedule allowed, I'll try to spend as much time in researching and figuring out the compositions as possible, it's my favourite phase, after that I'll make a detailed pencil outline sketch, and then refine it, add some shade or something…, and the last step is time-consuming digital colouring.
5. Who and/or what inspires your work?
Literature inspires me. I'm not sure how literature reflects in my works but it plays a great role in my life, maybe greater than visual arts, I would say. However, there are quite some artists I really looked up to in my life, like Egon Schiele, Sanyu, Kiki Smith, James Jean, Icinori…etc. And also Persian miniatures, old botanical prints, 17th~18th Chinese paintings are all very profoundly inspirational.
6. What role does art play in your life? How does it change the way you view the world?
I'm always fascinated by beautiful things, arts kind of enchanted me when I was very little, I think it allows me to view things with more imagination and empathy.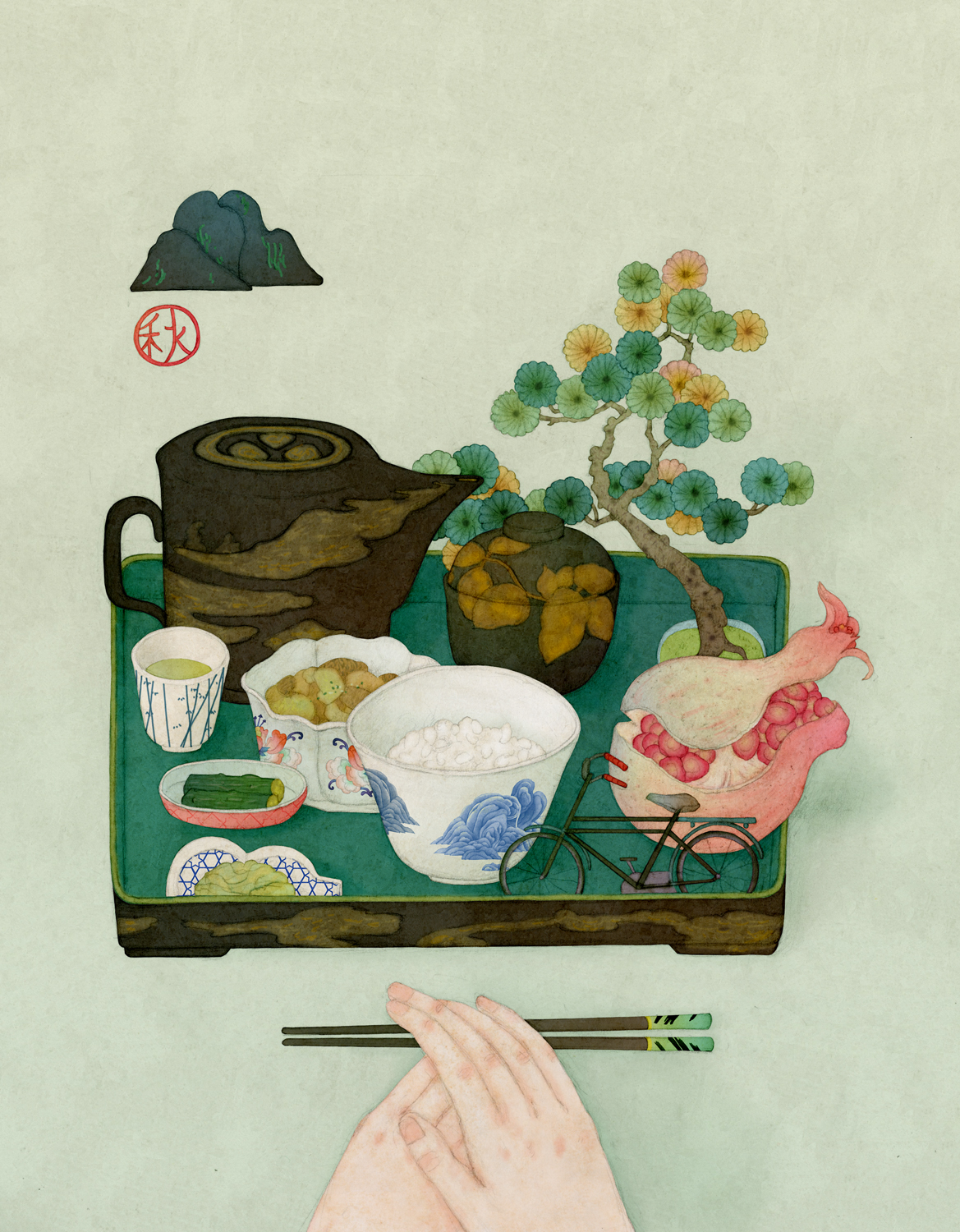 7. Where did you study?
I studied fine art in Taipei, Taiwan, and an MA in London (camberwell college of arts, UAL).
8. Where do you see yourself in five years? Working in an agency?
I'm planning to do more personal projects, run a small publishing and perhaps a small bookshop with my sister.
9. What about in ten?
I have no idea.
10. What do you hope to achieve with your art?
I never want to achieve anything through my works, really. I just hope every time when I finish a piece of illustration I would be happy and satisfied with it.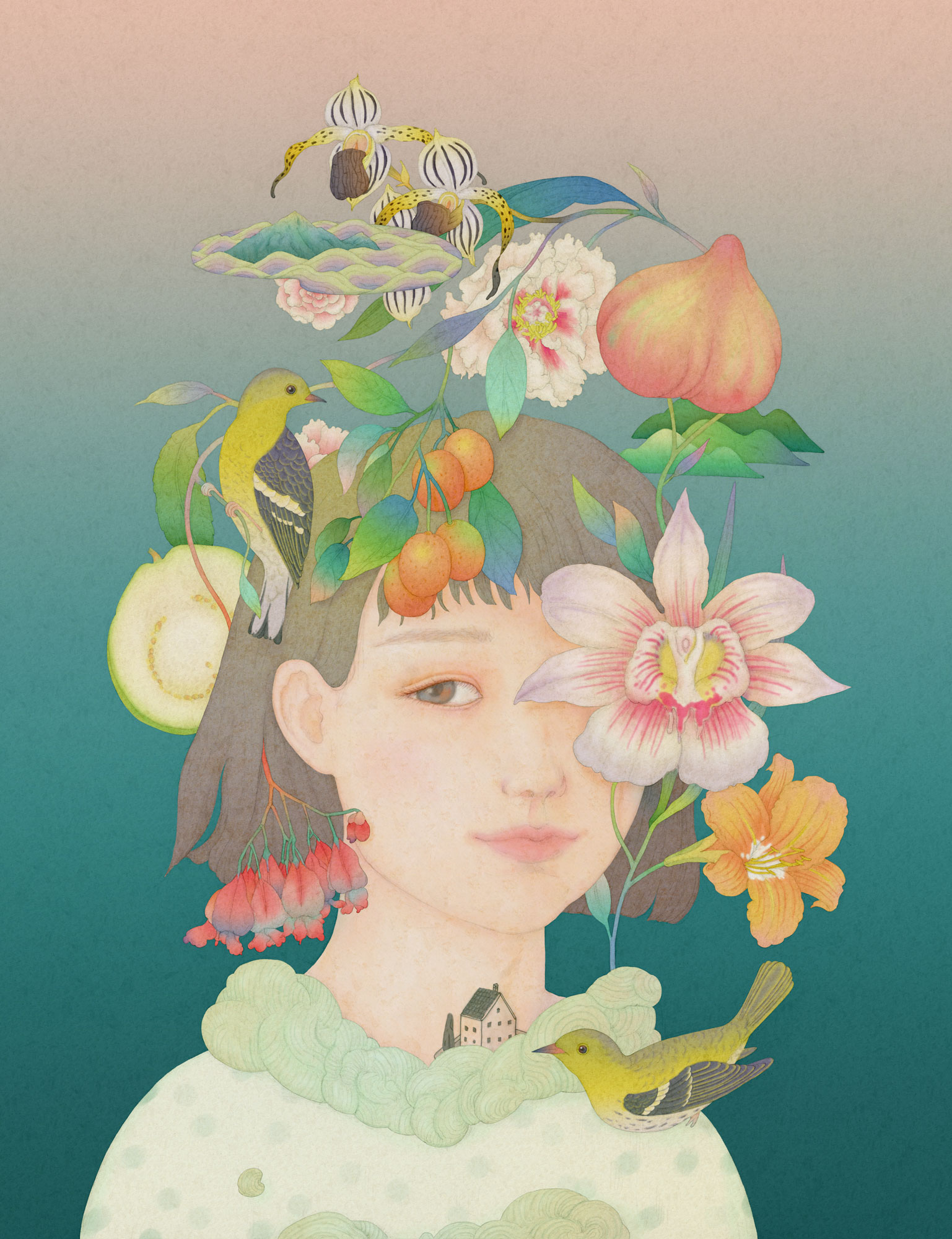 11. Now, tell us a little more about you as a person: what is your favourite food?
Ice cream, french fries, bamboo sprouts, chicken soup.
12. Favourite book?
The God of Small Things by Arundhati Roy,
13. Favourite genre of music?
Shoegazing, post-rock, indie-rocks….
14. What are your hobbies?
Reading, online shopping, hiking, city wandering, playing with my cats.
15. If you weren't an artist, what would you be?
I'd be a tattooist or a stream-of-consciousness novelist.