Instagram:
@wunsart_studio
1. What's your story? Where are you from?
Hello, I am Wun, an art student born and raised in Hong Kong. Among a wide range of mediums, my particular interest is in illustrations, graphic design and also glass making. Hong Kong was once considered a cultural desert because the value of art is undermined by many in this Asia's financial hub. However, I see art as a powerful channel to promote culture. In the future, I would like to become an artist influential enough to represent my own city and show the colours of Hong Kong to the outside world.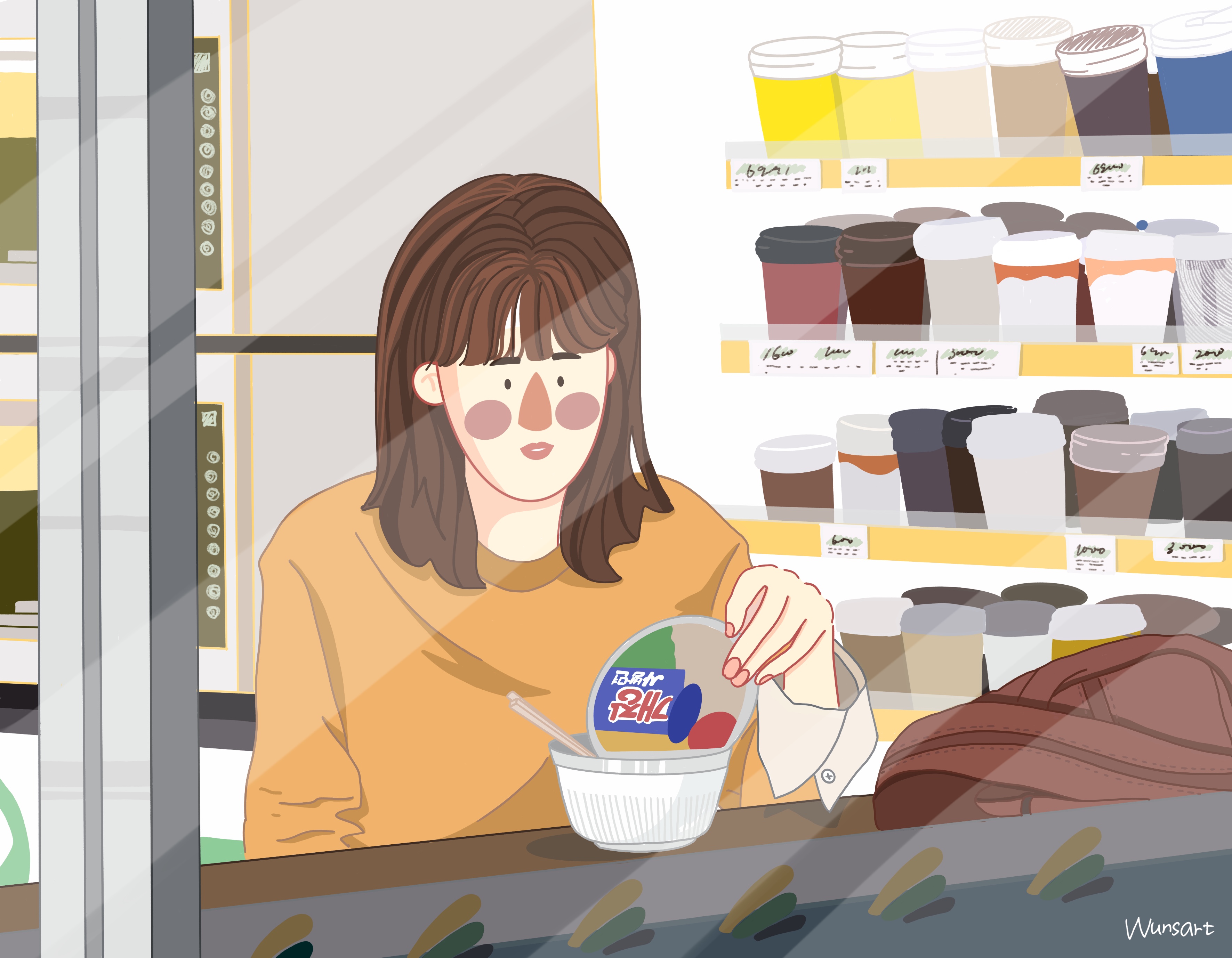 2. Tell us about your aesthetic.
I try to draw simple, minimalistic and colourful illustrations. My illustrative style is characterized by flat colours and monoweight stroke. I love illustrating people with two solid circle cheeks, triangular nose and tiny eyes. Currently, I am working on making gif, creating some dynamic movements within a few seconds.
3. What is your favourite medium and why?
All of my works are created digitally in Procreate with my Ipad and Apple pencil. With an undo button, I can always fix my mistakes while drawing. I can use my bare hands to draw any shapes and lines that I want. The flexibility of Procreate helps me a lot that I do not have to take so much time to draw an illustration.
4. What is your artistic process like?
I always start by finding references and doing research. Though I have been drawing illustrations for years, there's still a lot of room for improvement technically. For example, I sometimes still find it hard to visualize my imagination. So, a bit of referencing is needed. After all the preparatory work is done, I will directly start drafting on a blank canvas. Colouring is always the most time-consuming part, I will keep making adjustments until I feel all colours are in harmony.
5. Who and/or what inspires your work?
I tend to take inspiration from my surroundings. I am sensitive to current social issues, and also get inspired a lot by anecdotes in daily settings. I hope my artwork can reflect mundane yet interesting experiences in real life.
6. What role does art play in your life? How does it change the way you view the world?
It is my hobby, my way to relax and also a means of communication and cultural exchange. Because of art, I gradually get more observant; everything revolves around me contributes ideas for my future work.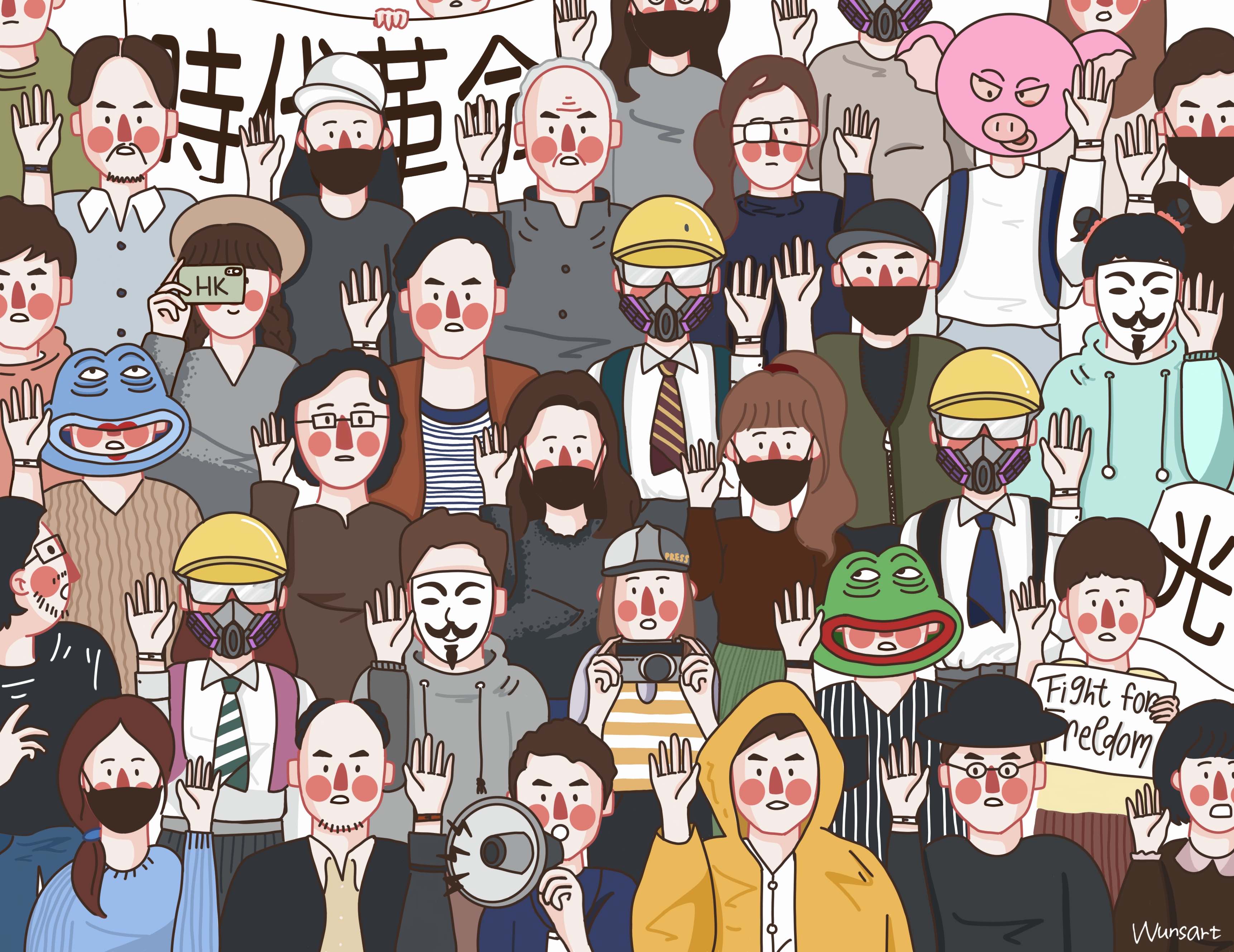 7. Where did you study?
I am currently majoring in Visual Arts at the Hong Kong Baptist University.
8. Where do you see yourself in five years?
I see myself being a freelance illustrator who collaborates with different brands.
9. What about in ten?
It would be awesome to have my own studio, company and to have my book published as an illustrator.
10. What do you hope to achieve with your art?
I hope my illustrations can entertain and connect people from different cultures.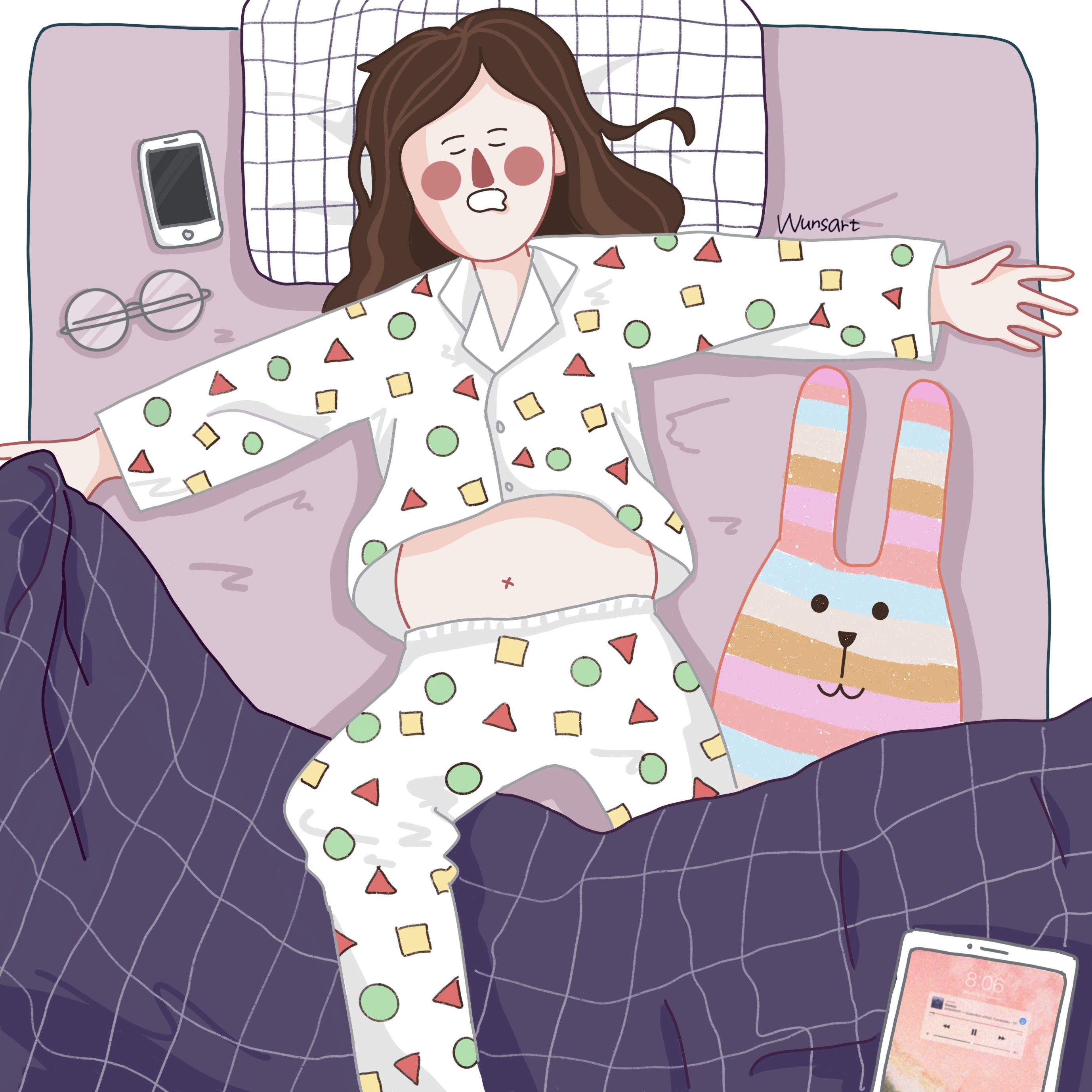 11. Now, tell us a little more about you as a person: what is your favourite food?
Easy question. All kinds of Japanese food. Salmon sashimi is love, salmon sashimi is life.
12. Favourite book?
I am not really a habitual reader.. But I guess I will choose the Harry Potter series.
13. Favourite genre of music?
I am into different genres of music. Ballards, Pop, R&B, country music etc. Depending on my mood and emotions that day.
14. What are your hobbies?
Besides drawing, watching movies and hanging out with friends.
15. If you weren't an artist, what would you be?
I guess I would be a normal office worker.