Instagram:
@xoana.herrera
1. What's your story? Where are you from?
I'm a graduated graphic designer from Buenos Aires, Argentina that ended up being a motion designer and art director in Los Angeles. I grew up in a house full of love, color, Spanish food and music, dance and laughs :)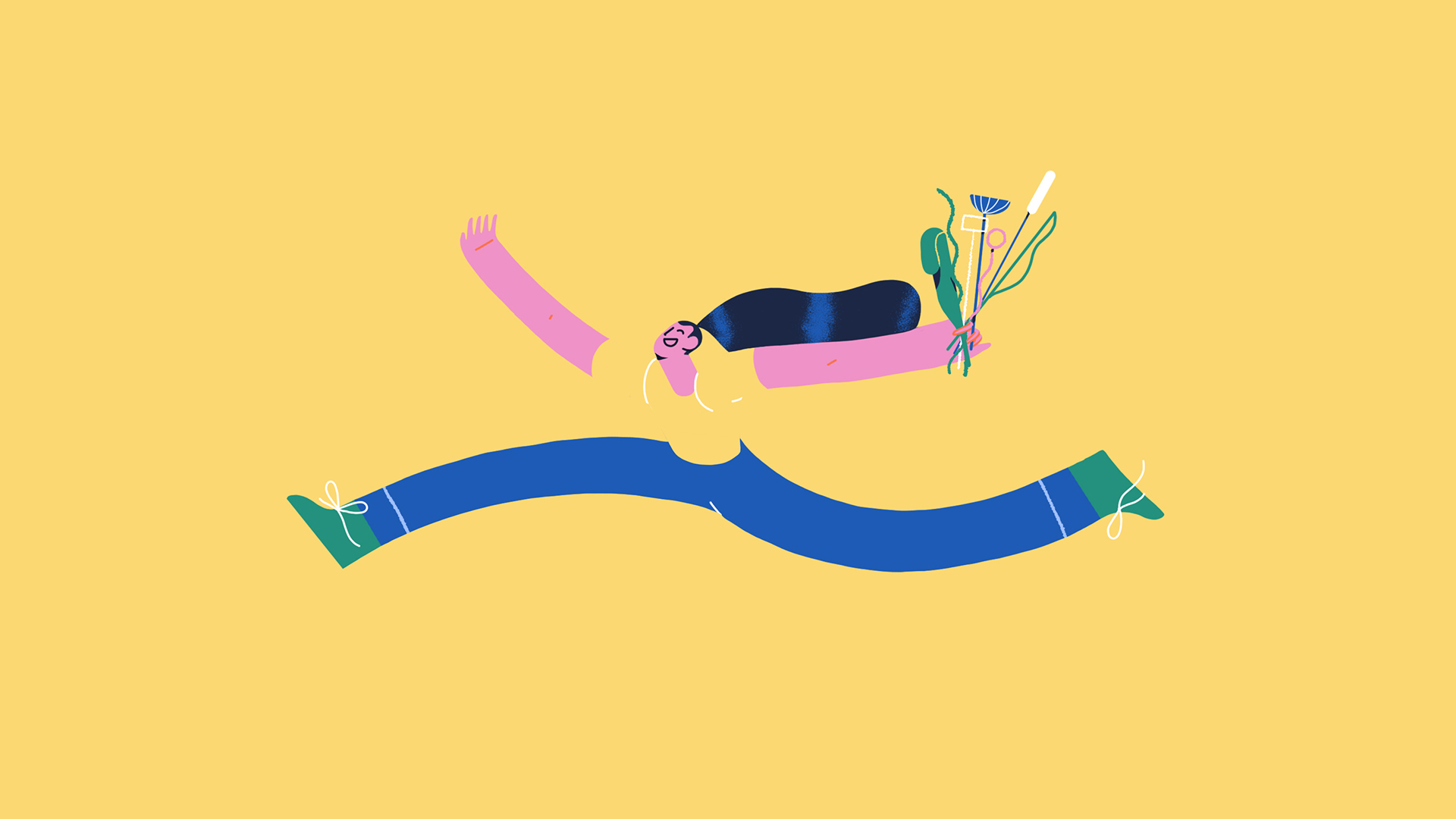 2. Tell us about your aesthetic.
I think my aesthetic could be related to the colorful background that I grew up in. Regardless, I spent most of my life at this melancholic and grey but amazing city that Buenos Aires is I think my aesthetic leans towards colorful and geometrical shapes. As someone that is being asked to give an answer to client's request I'm not available to only show my artistic point of view, what I'm trying to say is that we, the designers, rather than only trying to make art where the main reason is, from my perspective, make you feel something or express feelings I was called to find a way to communicate clients idea or point of view so my aesthetic was more prone to change and modify itself, adapting to new ways but of course our voices are unique and our aesthetic is visible regardless of the style we try to approach. I will say my aesthetic is a mix of the poetic melancholy from the gray streets in Buenos Aires and the colorful energy from my home. My mom and my grandmother were the ones who raise me, they are a mix of energy, craziness and full of motions so I guess that is why my favorite things to draw are mostly women in the movement. My background as a graphic designer has have defined my style as well, looking for more graphics solutions, playing with the viewer's eyes, curved, straight lines, mixing those shapes looking for balance in the composition it was one of my tasks as a designer playing with typography and branding.
3. What is your favorite medium and why?
My favorite medium is my Cintiq, I think the reason for this preference is mostly based on the fact that I changed my perspective as a designer while I was doing my internship at Buck and somehow it was from that medium that I found a comfortable way to express my new skills.
4. What is your artistic process like?
It would depend on the project and the context of it, it would be quite different if someone reaches me out to do something in a style that I made before but even tho I always try to find new ways to express myself I find myself in a better place when I need to push my boundaries and squeeze my brain to make something new from the things I been doing and there is where my work process becomes more intense because in order to get a different point of view I spent a lot of time looking someone's else's work, work from the past, work from different fields. I create a mood wall, photos of people's poses, I have like a 'secret' Pinterest board full of photos from photographers that I love. And mostly my process needs a deadline, hahaha, otherwise I wouldn't find the way to finish a project, they said: a goal is a dream with a deadline and I agree 100% it is the biggest incentive.
5. Who and/or what inspires your work?
What inspires me the most is my family, I know right? What a cheesy answer but those guys are my main inspiration: energy, colors, a movement that is what they brought and keep bringing to my life and, in a way, I think those feelings are what my work tried to express. But in my experience as a professional, I'd say that what inspires me the most is the rest of the designers from our professional field and old talented genius from different fields like Eames (with his geometrical ways to define the world).
6. What role does art play in your life? How does it change the way you view the world?
I think art is everywhere, as a designer I believe there is something related to art, something artistic in everything. Part of my experience studying graphic design was developing a mind stage where my brain was awake enough to read art everywhere I was walking, in the streets, in people's clothes, at the supermarket, from nature, from people poses and expressions, everything! I believe if we are looking to see yourself as the richest artist as we would like to be we should include in our creative process a holistic point of view and in order to get it done that way we should acquire experience not only as a designer but also as humans beings, go out, grab a coffee, walk with wide-open eyes. One time I read: no one is you and that is your power!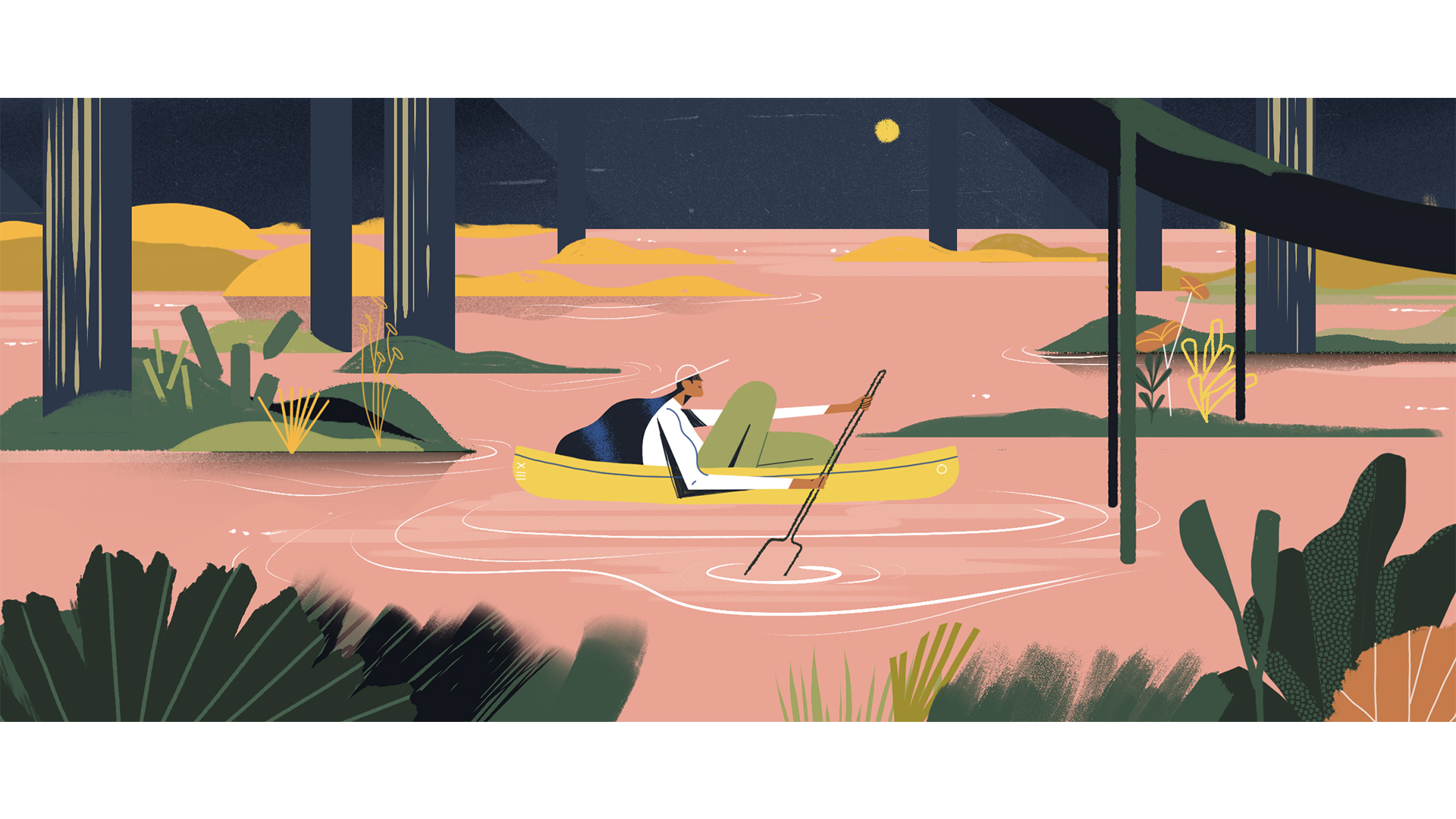 7. Where did you study?
I studied at FADU in Buenos Aires Argentina, the University of architecture, design and town planning, yes, what an amazing place because you can feel that mix from those different artistic fields, it is a public and free university and it changes my point of view in so many ways that I'm really proud of the people who made that place possible
8. Where do you see yourself in five years? Working in an agency?
I see myself having the chance to find new ways to express myself but not sure where the context of that purpose would be hahh maybe is surrounded by co-workers or maybe is at home with my little Olivia playing around me, but you guys can guess which would be the one I'd like the most ;)
9. What about in ten?
I see myself having a different perspective from the one I have now hahh because that is what I think it happens when time goes by, we change our point of views, we are a different version of ourselves every single year, imagine multiplying that for ten! So hard to bet how could it be! :)
10. What do you hope to achieve with your art?
That is a great question and I think is hard to answer too. Since I, mostly, work to find a solution to someone else problems. I would love to know that my work brought some kind of curiosity, I would love to know that my designs aren't finished until someone else add their own images on it, they used their imagination and life experience to add their own interpretation, "The value of an image is measured by the extension of its imaginary aura".
11. Now, tell us a little more about you as a person: what is your favorite food?
Everything related to pasta!! Cappelletti and definitely something sweet, I would eat dessert for dinner hahh.
12. Favorite book?
The Wind-Up Bird Chronicle, Murakami.
13. Favorite genre of music?
Not sure how valid my answer will be but my favorite genre of music will be the one that that particular day will make me smile, dance, think or work changing my mood to a good one or chill one.
14. What are your hobbies?
Drawing! Hahh, yeah and playing table games with a friend while drinking mate (Argentinian popular kind of tea, google it please and drink it).
15. If you weren't an artist, what would you be?
I think I would be a kindergarten teacher :)