Instagram:
@xuanlocxuan
Behance:
www.behance.net/xuanlocxuan
Pixiv:
www.pixiv.net/member.php?id=17262285
1. What's your story? Where are you from?
Since my childhood, drawing has always been a great passion of mine. So I decided to take design courses when I went to college to practice my art skills and improve my competence. I started to become an illustrator 4 years ago. I was born and raised in a poor village in the south of Vietnam. My childhood was associated with corn fields, tea hills and white coffee-flowers. These days were so boring. But now, I'm living and working in HCM city_ an active and friendly city, but the traffic always gets stuck.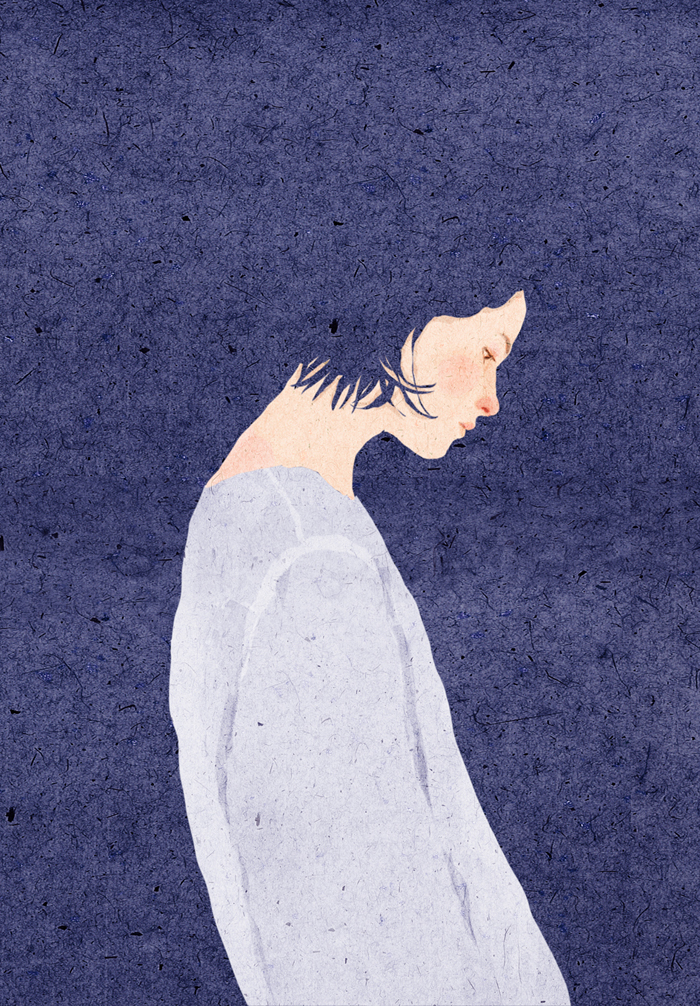 2. Tell us about your aesthetic.
My designs tend to be minimalism. I use color as a main factor in my artworks. For me, color make the feeling of a picture more and more stronger.
3. What is your favourite medium and why?
Color is my means of communication. For me, it can describe every feeling of mine in the best way. I love either the color of computer software and natural color of hand drawing.
4. What is your artistic process like?
I use color as a main factor in my works. About technical portraiture, I don't draw surroundings or use background color, but I describes the main focus portrait. I carefully describe from the eyes, to the rosy cheeks, or corner of the mouth. Sometimes the smallest elements become the attractions of a portrait.
5. Who and/or what inspires your work?
My favorite artist is Pascal Campion. He's French artist. He owns an amazing, vivid, creative, and very inspirational drawing style.
6. What role does art play in your life? How does it change the way you view the world?
I often post my artworks on social networking sites so that people can easily recognize me and my art style. Occasionally there are some commendations that make me feel very emotional. People loving my works have created a great motivation for me. It makes me constantly trying my best every day.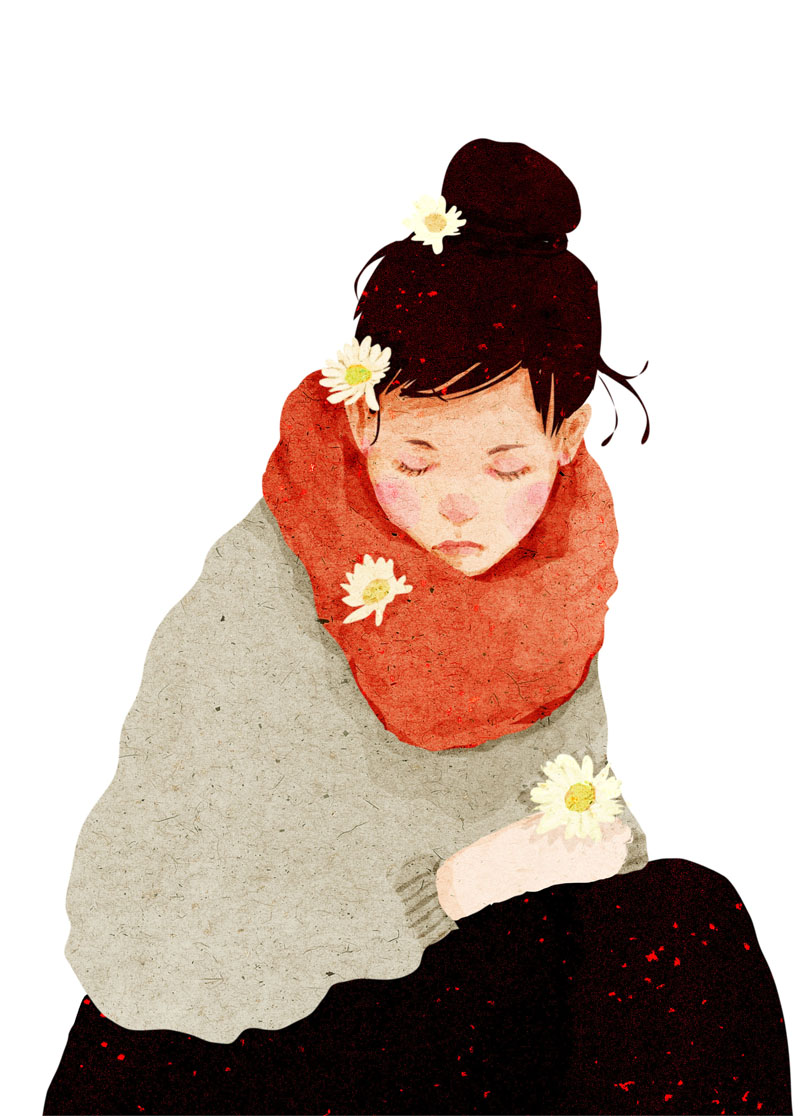 7. Where did you study?
I'm studying at HCM university of Fine arts. It is the biggest art school in the south of Vietnam. I have learned many things at the university: the basic skills of hand-drawing, using computer software, style shape and direction according to my capacity.
8. Where do you see yourself in five years? Working in an agency?
I think that I will not work for agency. I would be a freelance illustrator. I have many plans for my near future. I want to develop a project of handicraft products, implement comic projects for children and adults as well. I need more time and effort to accomplish my goals.
9. What about in ten?
I think everything will come naturally to me.
10. What do you hope to achieve with your art?
I hope that my pictures will make people feel cozy and relax whenever they see them. For me a picture is beautiful only when it brings good feeling to others them.
11. Now, tell us a little more about you as a person: what is your favorite food?
My favourite food is banh canh – a popular food in Vietnam.
12. Favourite book?
Reading is my hobby, I love reading book especially about literature and poem. And my favourite book is " The reader " of Bernhard Schilink.
13. Favourite genre of music?
I like listening to folk music and country music.
14. What are your hobbies?
Everything in my life is very simple, even my personality, too. Besides drawing I also like reading comics and novels, they help me relax a lot after I have a hard working.
15. If you weren't an artist, what would you be?
If I were not an artist, I would like to become an editor because I like writing and reading.