Instagram:
@yaliziv
Facebook:
www.facebook.com/yali.ziv
Cargocollective:
www.cargocollective.com/yaliziv
1. What's your story? Where are you from?
My name is Yali Ziv, I am 26 and I live in Israel. As long as my memory goes back, I was always sketching and drawing. Earlier in life, I was into theatre and acting, and that spirit can be noticed in my work as an illustrator.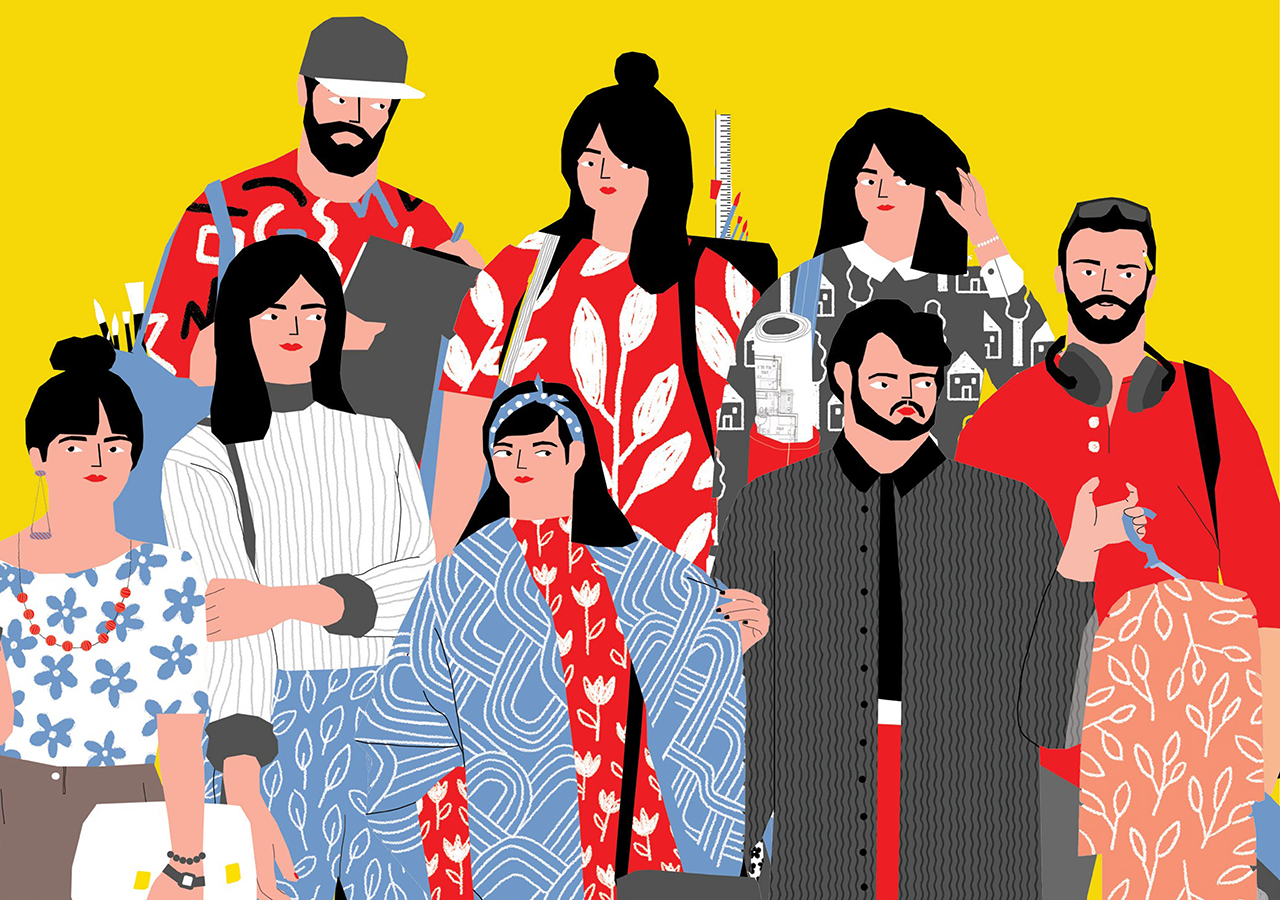 2. Tell us about your aesthetic.
I was always fascinated by naïve art and tribal art. My fathers work brings him to remote parts of the planet, and since early age I was exposed to tribal art and design from all kind of places. African, Aborijinal-Australian, and Islamic arts have influenced on my esthetic touch, focusing mainly on textiles and patterns.
3. What is your favourite medium and why?
At a certain point in my studies I realized I'm not very interested in realisic drawing and perspective. My stronger points are shape and color. I looked for a technique that would feel natural and which I can develop while I grow as an artist. My greatest love is paper cuttings; something about it feels more organic to me than pencil ever did. I love working with geometrical shapes and solid colors, and paper allows me that freedom. Even when working digitally I create a set of rules borrowed from my experience with paper cutting.
4. What is your artistic process like?
I almost always work backwards, from the end to the beginning. I imagine the format, the color scheme, the composition I would like to use – even If it is a very vague one – and from that I develop the content of the illustration. Knowing my plan for the final look of a piece gives me confidence while I work. Sometimes I do wish I could be more experimental, maybe in the future I would be able to work that into my process.
5. Who and/or what inspires your work?
As I have mentioned before, the world of fashion and textile fascinates me – the combination between textile and shapes and colors. My favorite artist of all times is definitely Mattise. My love for bright colors is completely inspired by his paintings, and the same goes for his paper cuttings. When I sketch I love looking at people, specifically older people, and I notice the charm and slowness of their body language.
6. What role does art play in your life? How does it change the way you view the world?
To me, my art is who I am. when I draw I feel uplifted, because I feel like I've found my purpose. It's true that I have always been drawing, but in the past few years I was (fortunately) able to make my love for drawing into a profession, I look around me and search for new shapes, colors that might excite me, or interesting characters whose stories I could tell.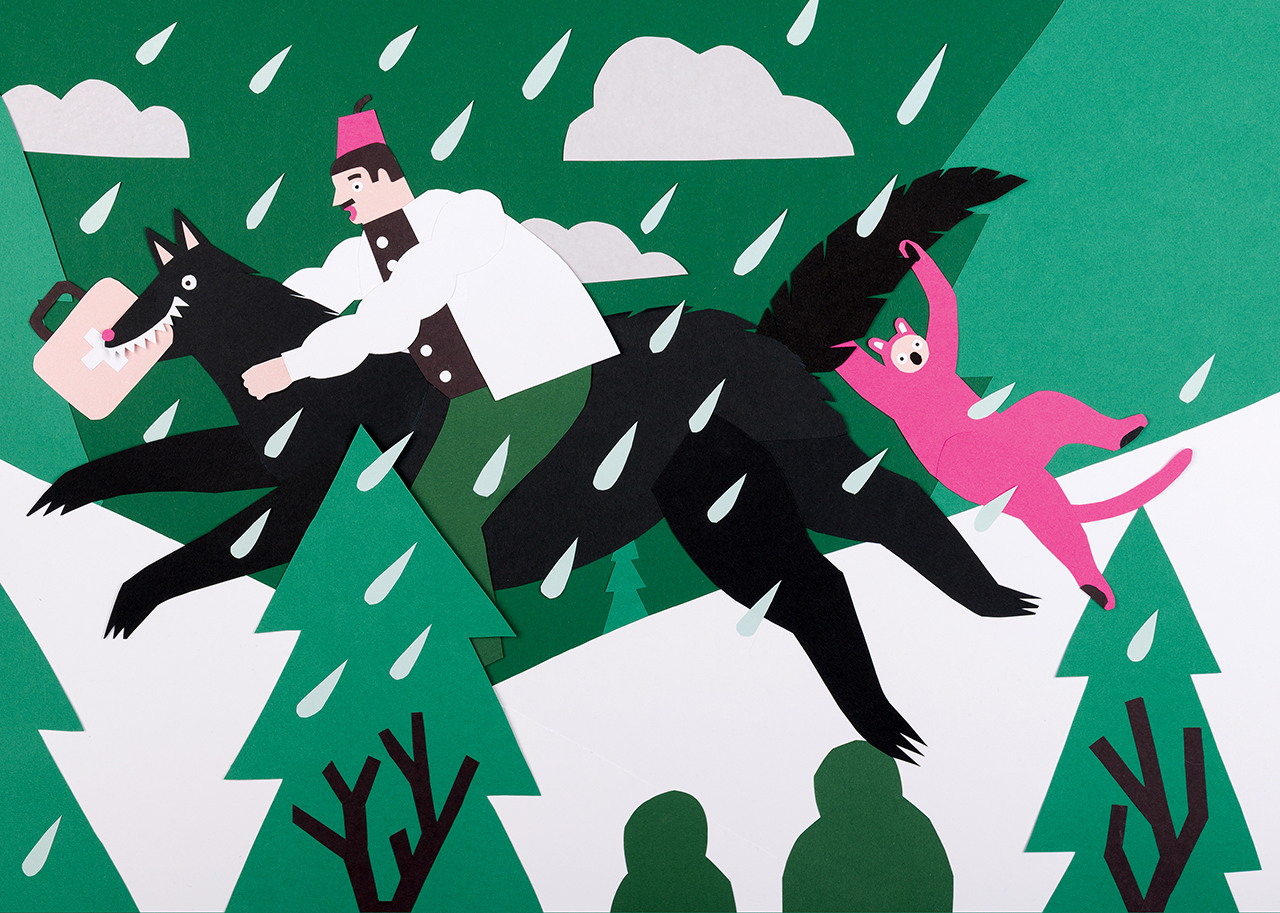 7. Where did you study?
I still study, Its my last year at Shenkar College of Engineer and Design in Israel. It's an amazing school, and the past few years in which I have been a part of the Illustration major are the most meaningful years of my life so far.
8. Where do you see yourself in five years? Working in an agency?
I wish to continue illustrating in different places. My dream is to be a children's books illustrator, and to work in a way that would allow me to combine illustration, textile and fashion.
9. What about in ten?
Hoping to earn my living completely through my work as an illustrator, and to be able to cooperate with fellow illustrators – friends and mentors whose works I admire. I would also love to work on personal projects that might integrate both illustration and my own writing.
10. What do you hope to achieve with your art?
I would like to express my political beliefs through my work, be able to say something that would make a difference. Give a visual meaning to the things I believe in a way that would both reach the hearts of others and also give them hope and happiness.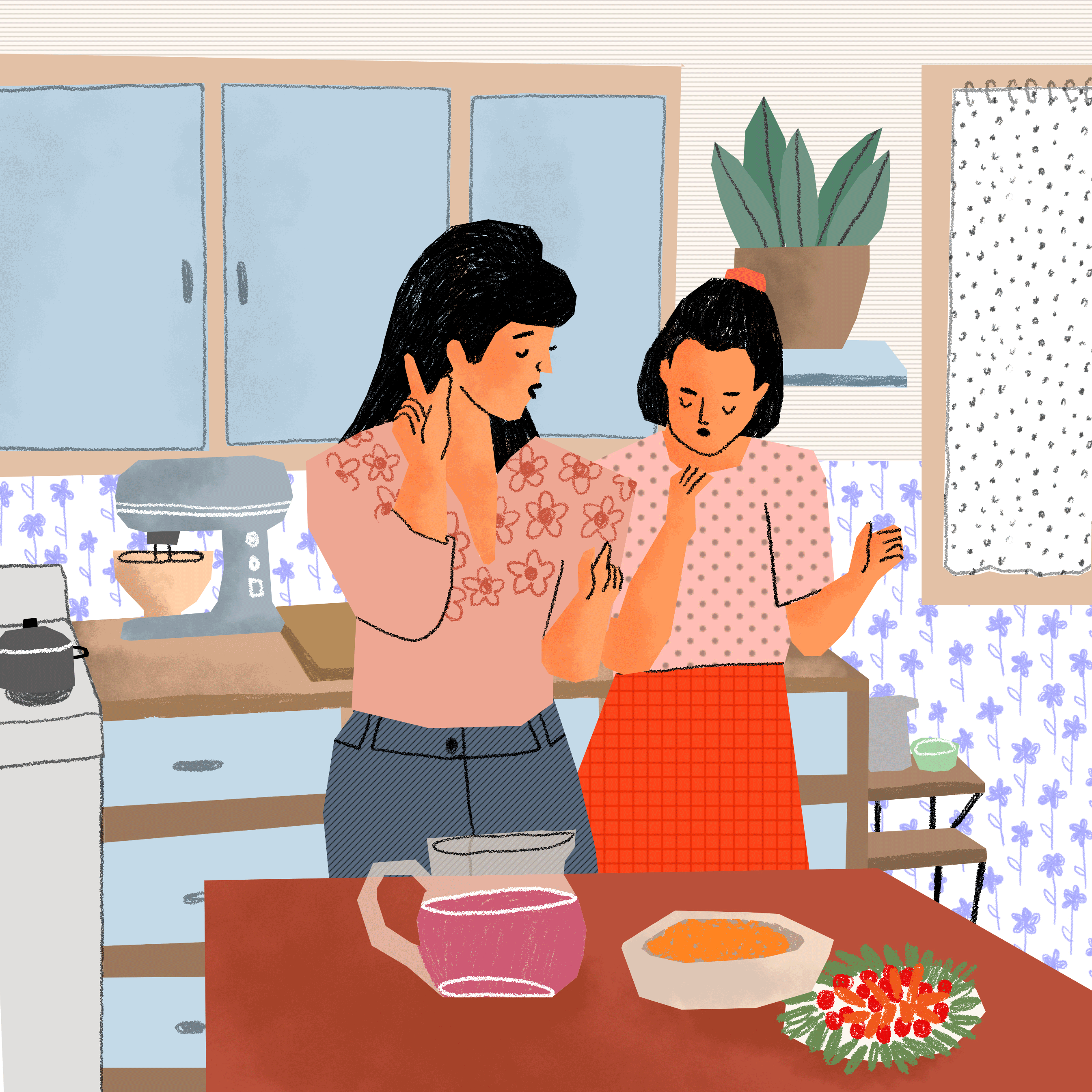 11. Now, tell us a little more about you as a person: what is your favourite food?
Baked goods in all shapes and sized, and if I had to choose only one – Cinnamon Roll
12. Favourite book?
"Kafka on the Shore" by Haruki Murakami.
13. Favourite genre of music?
It changes with my mood obviously, but lately it's mostly 80's and 90's pop music.
14. What are your hobbies?
Baking vegan cakes, reading cooking recipies and taking care of my lovely fat cat.
15. If you weren't an artist, what would you be?
An elementary school teacher or a pastry chef.