Instagram:
@yanit_hen
1. What's your story? Where are you from?
My name is Yanit Hen, I am 24 years old and I am from a small town in Israel. Now I live in Ramat Gan near Shenkar College of Engineering, Art and Design where I study. I am currently in my 4th year, studying Visual Communication and majoring in illustration and typography. I come from an Orthodox Jewish family and when I was 19 I began searching for my own path in life.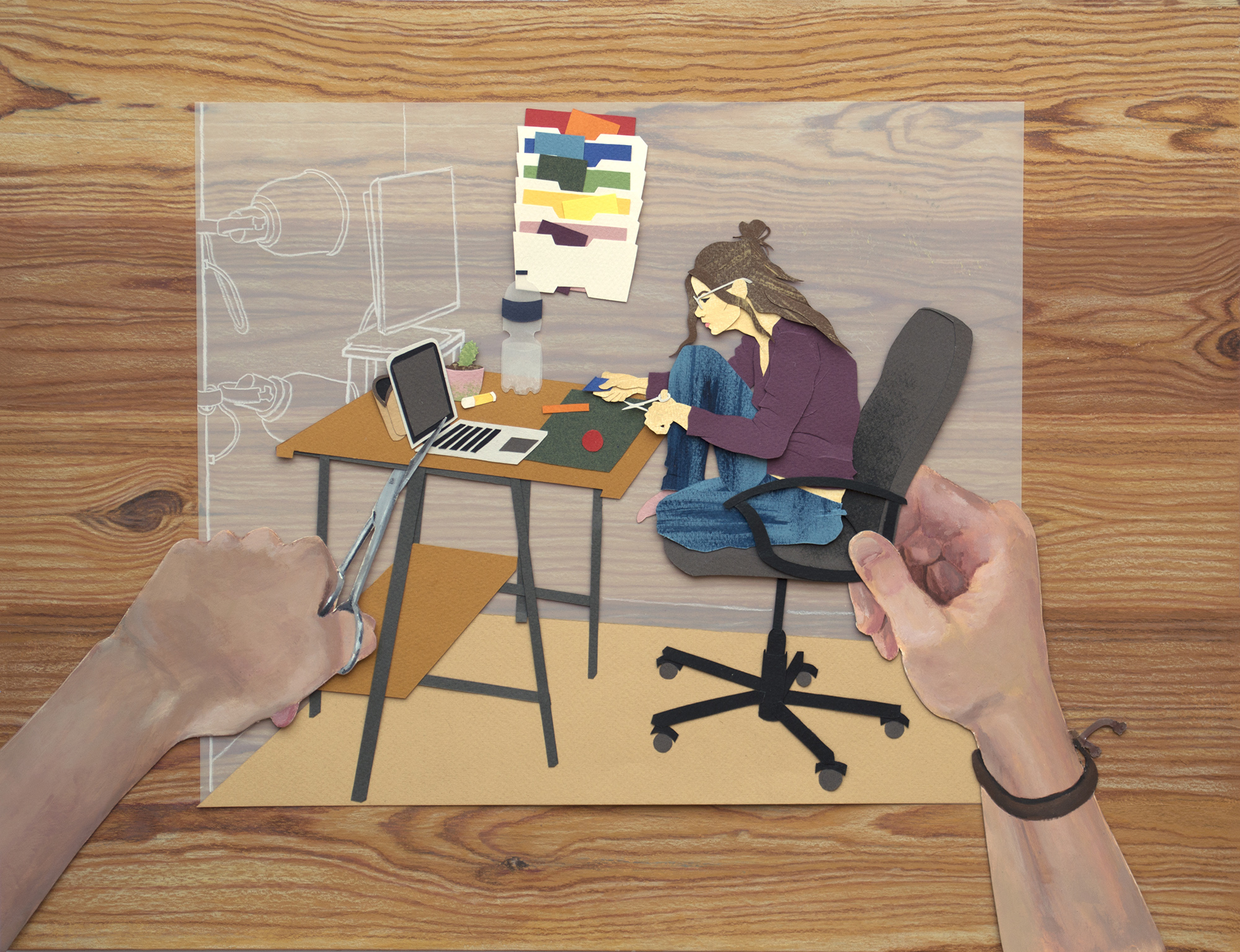 2. Tell us about your aesthetic.
I love working with shapes and layering papers in order to achieve depth and shadows in my work. I enjoy going into great realistic details in my work which allows me to create a world and a story.
3. What is your favourite medium and why?
During my studies, I wanted to develop my work and explore new techniques other than hyper-realistic drawings, and I discovered paper cutting. Papercutting really calms me down and allows me to express myself and create my own visual language. Today, I am continuing to explore both worlds of paper cutting and realistic drawings and combine them. Sometimes I use pencils or acrylics, whatever I have near me.
4. What is your artistic process like?
I look for inspiration everywhere, sometimes I even take photos of things that interest me and catch my eye. Once I know what I want to illustrate I sketch on parchment paper and transfer it to colorful paper according to a com lor palette that I have chosen. I then cut it out and glue it in layers according to my sketch. My process is very time consuming and requires a lot of patience.
5. Who and/or what inspires your work?
I am fascinated by many kinds of music, from indie to hip-hop and rock, video clips and TV series. I also am very inspired by nature, especially animals and trees. I love architecture, old buildings and city structures that surround me. I come from a Bukharian culture. (a Jewish community from Central Asia who historically spoke Bukhori, a Tajik dialect of the Persian language.) when I was growing up I never felt like I belonged in there. However, recently during my studies, I started being interested in my Bukharian roots and it's aesthetic, which includes bright colors, tribal outfits and decorative elements and patterns.
6. What role does art play in your life? How does it change the way you view the world?
I have always loved art and drawing. when I was little I used to draw in class to concentrate. I also enjoyed drawing people I know, it was my way to make a strong connection with them. Nowadays I find inspiration in places that not always look so pleasant but through drawing and cutting them I find their inner beauty and can portray it to others.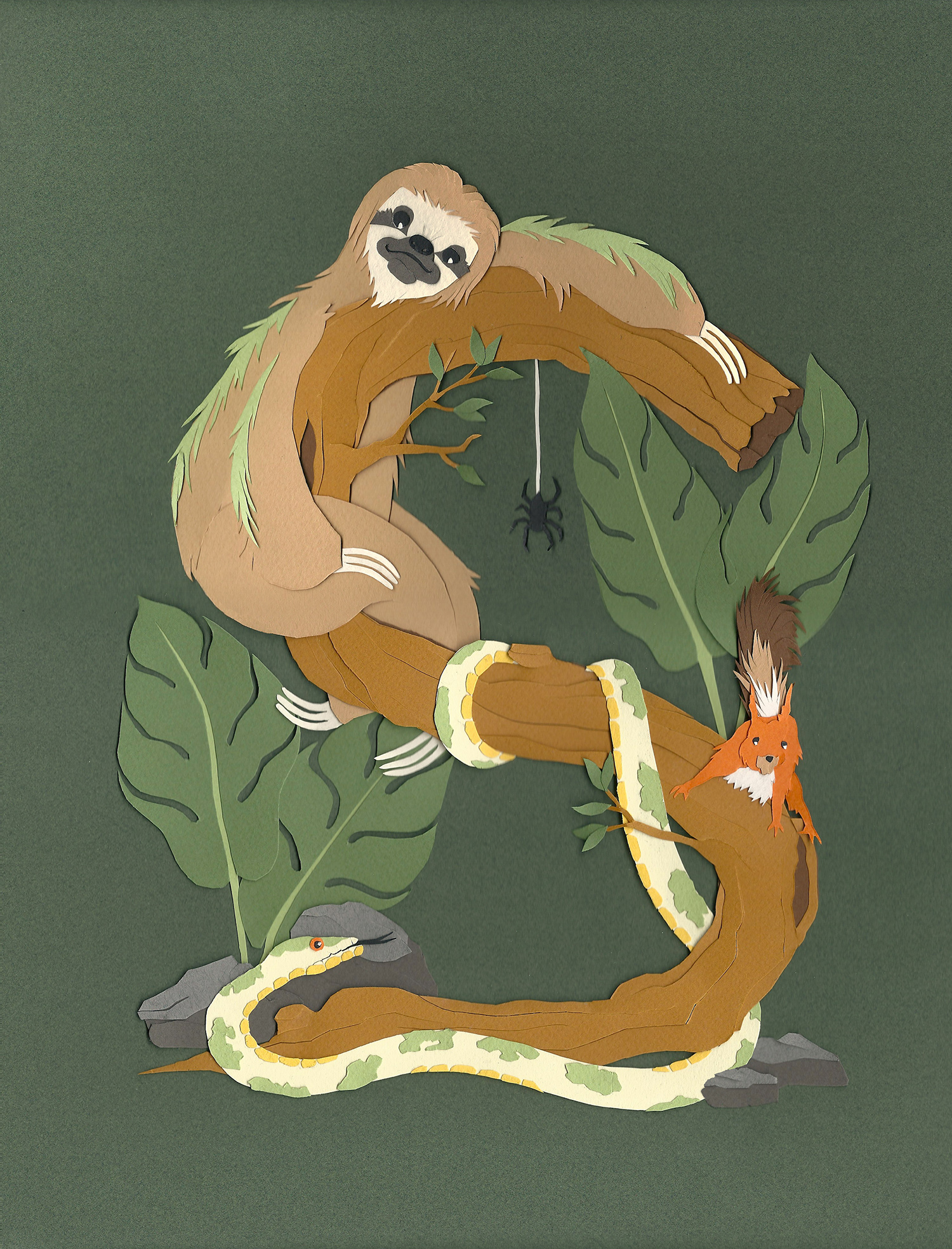 7. Where did you study?
I am in my 4th and final year at Shenkar College of Engineering, Art and Design in Ramat Gan.
8. Where do you see yourself in five years?
I hope to continue to illustrate and be able to work successfully in my profession. I also hope to illustrate many children's books.
9. What about in ten?
Ten years is a long time and I find myself having trouble imagining such a long range of time. so, I don't know but I hope I'll like it. I have a lot of other passions beyond the illustration, so I hope I'll be working on one of them no matter which one. But I can say that my biggest dream is a family of my own, Even though it sounds like a cliche.
10. What do you hope to achieve with your art?
I want my art to support me financially and satisfy my easily bored soul, and to be able to always deliver the message I need to with my work.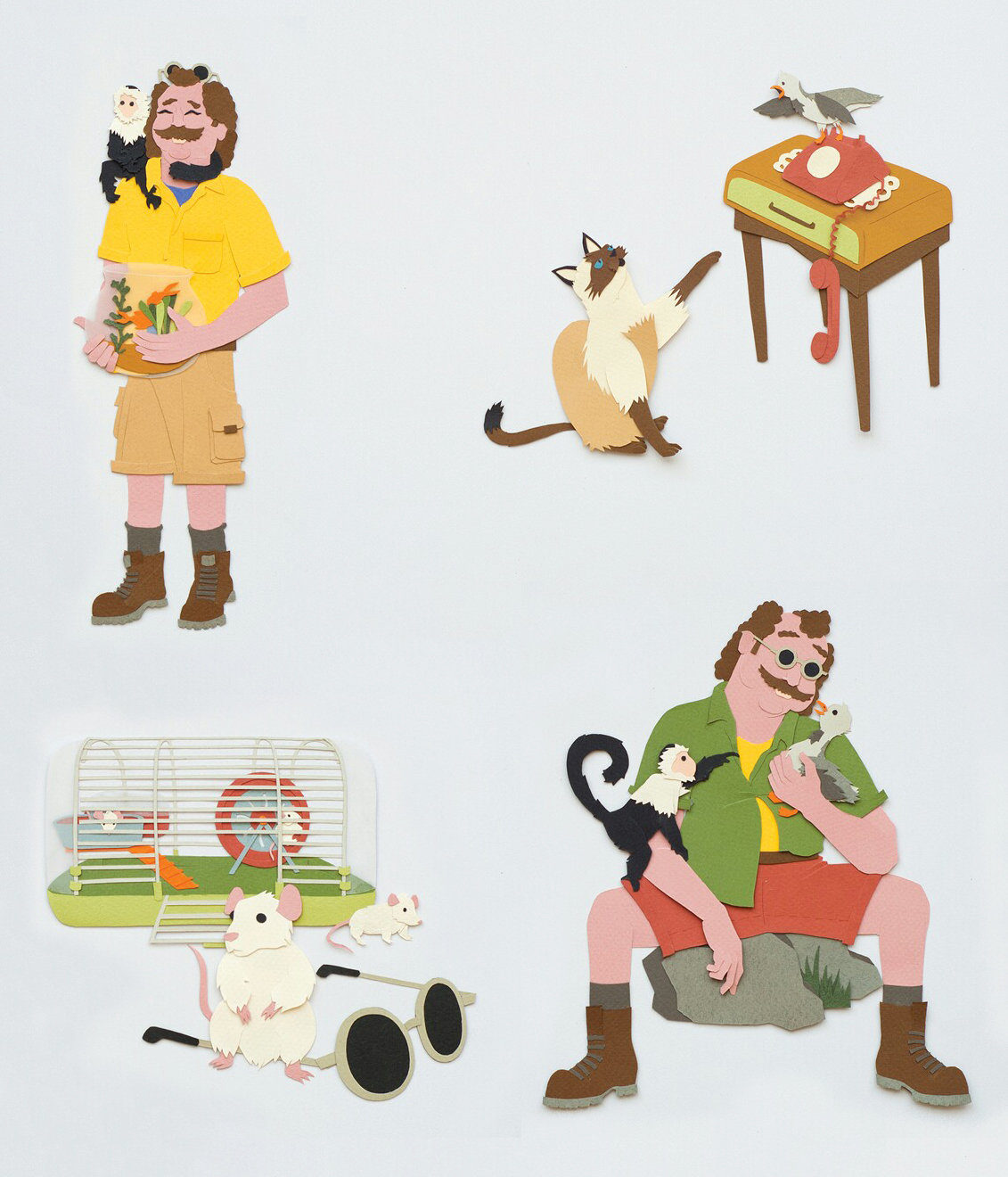 11. Now, tell us a little more about you as a person: what is your favourite food?
I love all good food as long as there's no onion in it.
12. Favourite book?
I prefer watching movies and TV series to reading books. but if I have to choose a favorite book, it will be Harry Potter (although it's not a very original choice).
13. Favourite genre of music?
I like all kinds of music, music is my life! but I do have a favorite song, "The Smiths - There is a Light that Never Goes Out". this song always makes me emotional and be surprisingly optimistic although the words are pretty sad if you think about it. or maybe it's just happened to remind me of the lovely movie "500 days with Summer", which I adore.
14. What are your hobbies?
Other than illustration and design, I like to dance, especially hip-hop. I also enjoy creative writing and singing although I am not that good singer. I also like to travel with my boyfriend and walk with my dog Nushi, while I listen to music on my headphones. I adopted a kitten a few weeks ago, so I do spend a great time just looking at her, and I found it very amusing, I called her Gypsy and she's the cutest thing! and finally, as I said, I can't live without my TV series and movies.
15. If you weren't an artist, what would you be?
A psychologist or an Actress (if I had the courage).