Instagram:
@yanyancandyng
Store:
littlesomethingstore.bigcartel.com
Website:
www.thoughtscometrue.com
1. What's your story? Where are you from?
I am originally born and raised in Hong Kong. I moved to Melbourne to study graphic design and then worked as a graphic designer. I have always enjoyed drawing throughout my teenage years and thought graphic design would provide me the same level of creative freedom but it didn't. I took a leap of faith last year to pursue illustration as my career – I am still enjoying it.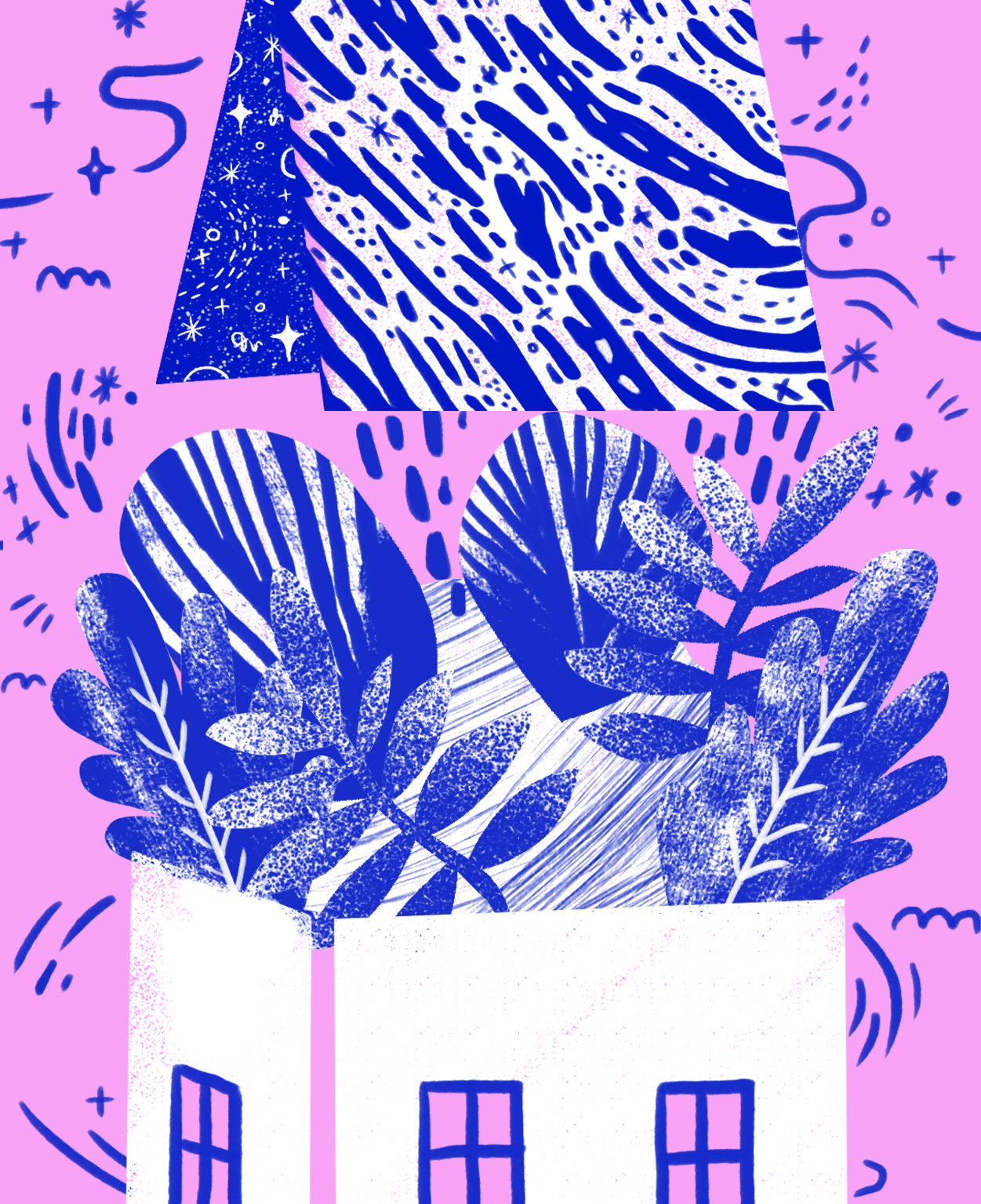 2. Tell us about your aesthetic.
Many have named my style as whimsical and imaginative, filled with colour and inspiration from nature, adventures, observations and good thoughts.
3. What is your favourite medium and why?
My graphic design background influenced the way I approach illustrations. I normally go with the medium that would best solve the creative brief in a set timeframe – usually involved with my Wacom drawing tablet. While not at it, I would doodle or paint, rather it is on computer or on paper, I found it quite therapeutic – almost like a rest from the chaotic world.
4. What is your artistic process like?
I like to come up with ideas on my commute, often on my bike. I like to think and observe things around me. I capture interesting things on my sketchbook, from sketching a random stranger, to writing down some random words I read while browsing internet or even doodling events based on my dreams. For client work, it is often structured with following process: read the brief, research (gather a mood-board), brainstorm ideas, read the brief again, create drafts and then possibly some rounds of revisions before delivering the final artwork. I would never work in a rush; I always manage my time in a way to met tight deadlines. I can't work without writing myself a to-do list, it is highly satisfying to cross items off from the list.
5. Who and/or what inspires your work?
Artists I like: Oliver Jeffers, Robert Bowers, Marc Martin, Ping Zhu and Gemma O'Brien. Things inspires my work: (1) Spending time outdoors or enjoy hours of solitude I like to have me-times to reflect on life and re-connect with the nature. I love the mountains and forests. Looking at nature can recharge and help me to re-focus on my goals. (2) Meaningful conversations with like-minded friends It is always inspiring and encouraging when you have people whom you can trust, whom you can have open conversation with, to share struggles, silly stories, random ideas, goals, dreams and bad puns.
6. What role does art play in your life? How does it change the way you view the world?
It is my art therapy. It changed the way I look at my everyday life; it helped me to appreciate little things in life, made me open to possibilities and challenges.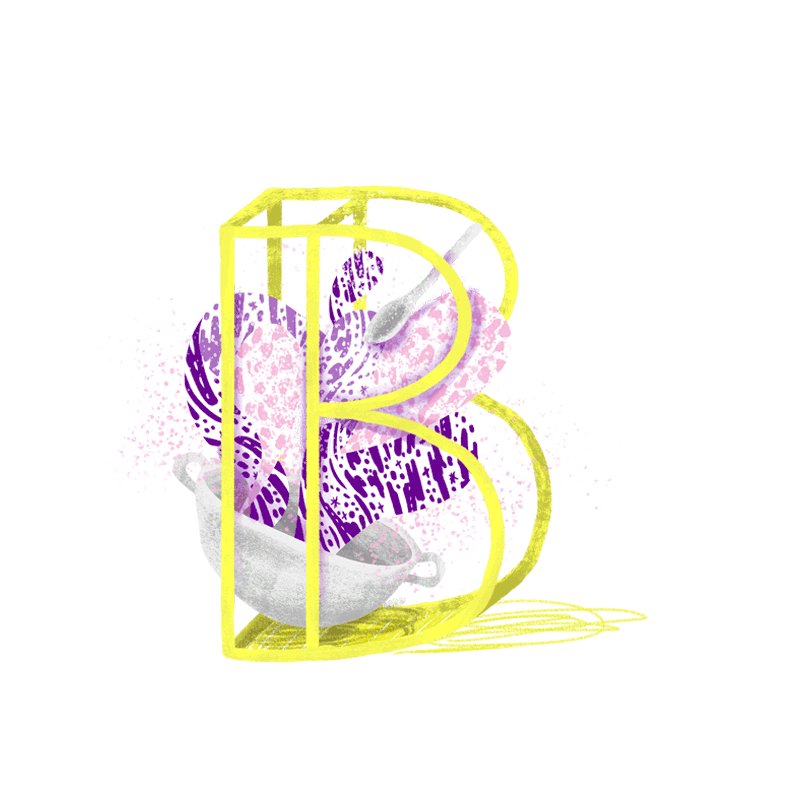 7. Where did you study?
I studied Bachelor of Communication Design at Swinburne University of Technology in Melbourne. I learned screen printing, sign-painting and pottery making on the side too.
8. Where do you see yourself in five years? Working in an agency?
I would love to sustain my living as an illustrator and be represented by an illustration agency – to have my own studio space and work on more commercial illustrations. I would like to paint more murals too!
9. What about in ten?
Hopefully I have made a living as an illustrator, and still growing professionally in the creative field. Maybe even living and/or working with my partner in crime, and adopting a rescue dog, who knows! I think I will never stop learning and I hope I will still have a positive vibe within me!
10. What do you hope to achieve with your art?
To make a positive impact, to inspire and to make people smile.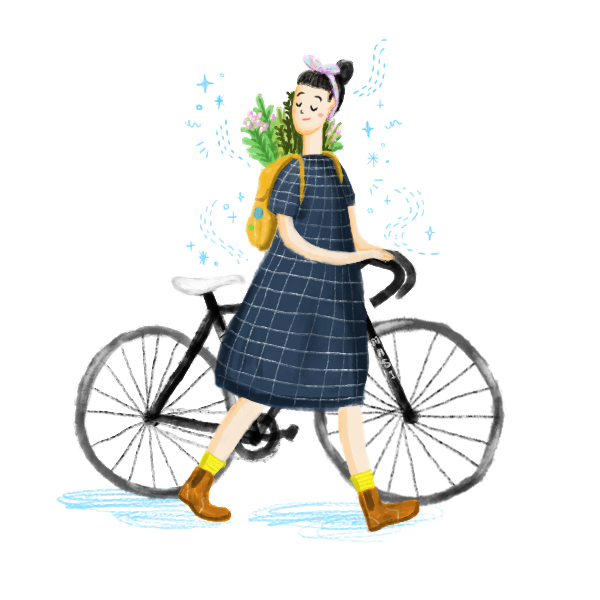 11. Now, tell us a little more about you as a person: what is your favourite food?
Home cooked meals by my parent's or my grandpa! Their meals are my fav because of that emotional connection. Otherwise, I am a fan of kimchi, I could eat kimchi everyday.
12. Favourite book?
I read a lot online, mostly articles from 99u, Extraordinary Routines etc. I do have a random mixed of books on selves which I do hope to read more, such as Grown & Gathered (It is about growing, gathering, nurturing and cooking your own food), Wildwood (novel) and the Holy Bible KJV.
13. Favourite genre of music?
Depends on my mood, sometime it could swing from Indie, Pop to Classical Music.
14. What are your hobbies?
– Pet more dogs – Go on an adventure (traveling/road trip) – Spending time with family and close friends
15. If you weren't an artist, what would you be?
If I am capable and if I could travel back in time, I would love to be a Violinist or a Zoologist.