Instagram:
@yasuo.range.illustration
1. What's your story? Where are you from?
Hi, I'm yasuo-range. After working as a UI designer in another business, I taught myself illustration and animation and started working in that area. From spring 2020 I started showing experimental works on Instagram, and I've continued doing that up to now.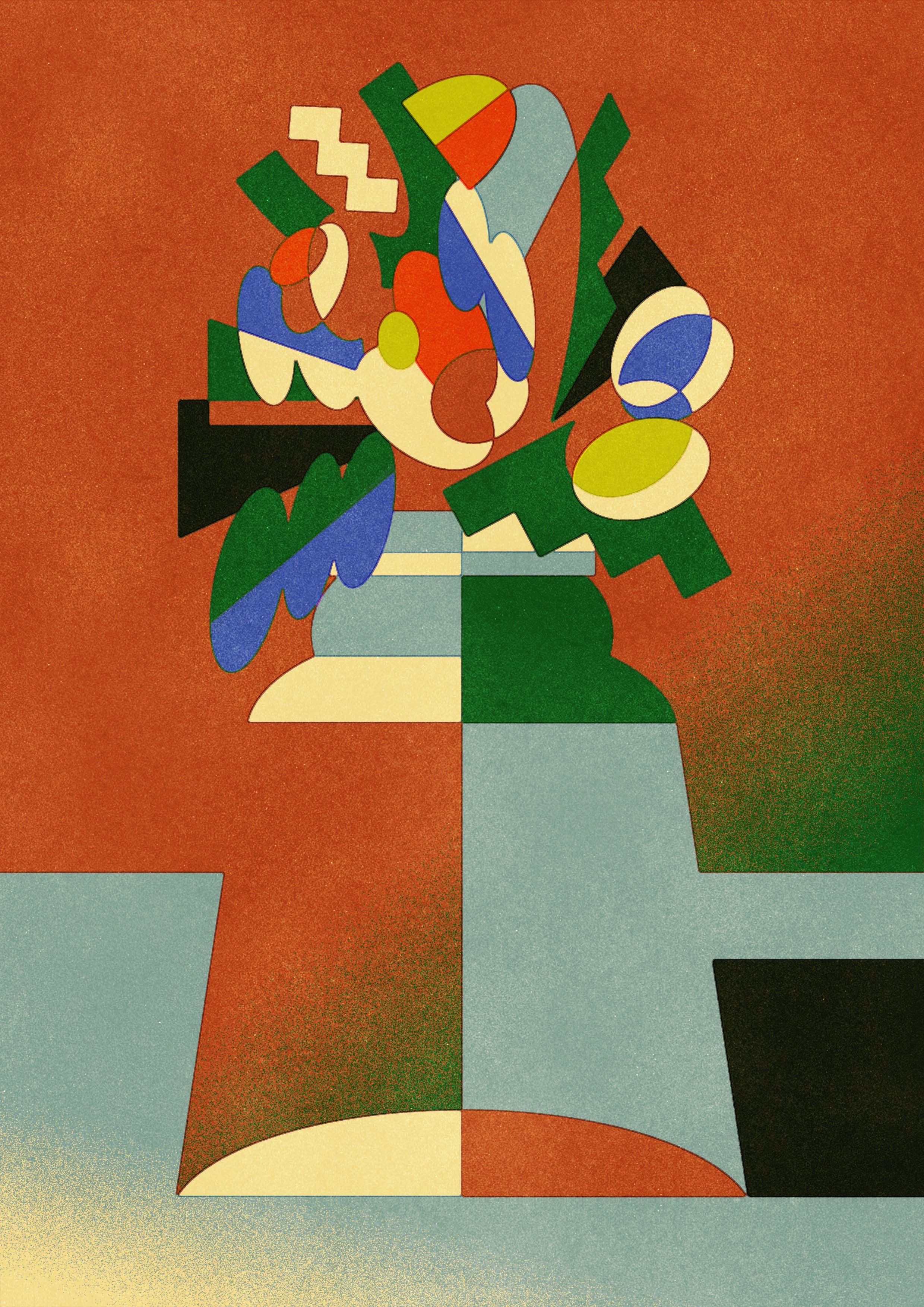 2. Tell us about your aesthetic.

 I feel an attraction towards expressing things with few visual elements. In particular, I'm strongly attracted to the taste and sensibility found in a certain austere style of expression. I want to aim for that kind of expression myself.
3. What is your favourite medium and why?
I like working in a digital medium. From a young age I've always liked using computers. Thanks to various digital media, even people like me who can't draw so well can enjoy expressing themselves artistically.
4. What is your artistic process like?
First, I make a sketch using a notebook or iPad. Then I repeatedly draw and redraw, looking for an abstraction of the central motif that I am comfortable with. Also, a lot of the time I make a kind of collage of the sketches I've drawn. After that I make a clean copy on the PC, color it, and finally add texture.

5. Who and/or what inspires your work?

 I'm influenced by all kinds of things, such as clothing and accessories, furniture, knick knacks, things I see when I'm going for a walk, nature, and so on and so on. I haven't done it so much recently because of the coronavirus, but I like walking around shops, going shopping. You see all sorts of things as you look around for the things you want, and I think those experiences really influence me.

6. What role does art play in your life? How does it change the way you view the world?
It points my attention towards things I haven't noticed up to now, and makes me realize that there is another perspective on things. Also, through works of art, conversation and dialogue with other people arise, which enriches my own life.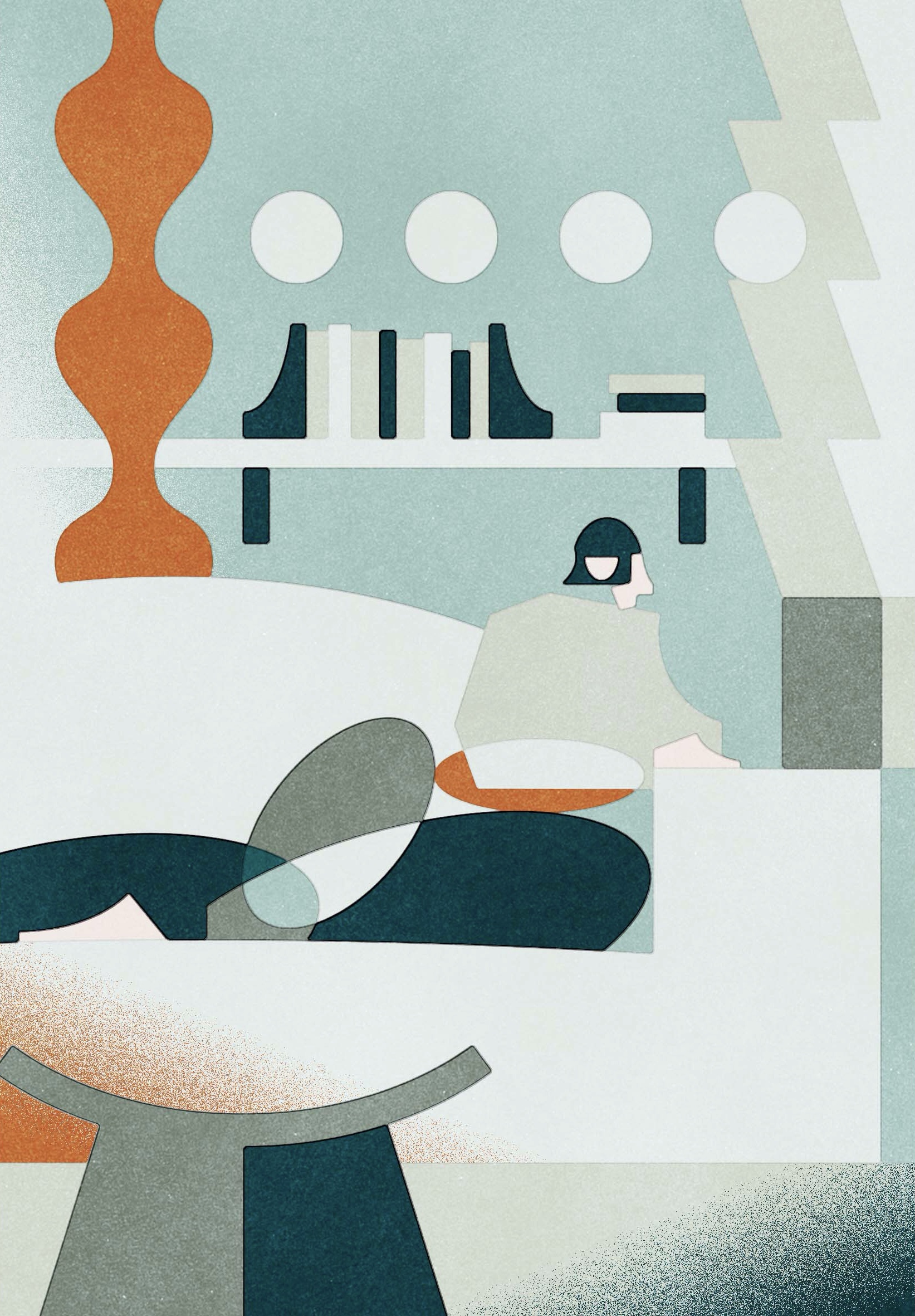 7. Where did you study?

 I started out in illustration and animation by teaching myself. I mainly looked at artworks and tutorials on the Internet, and produced stuff while exploring my own style. My college days, when I studied product design, and my time working in a company as a designer, also serve as a foundation.

8. Where do you see yourself in five years?
With more self-assurance than now, carrying on with my creative activities without overdoing it.
9. What about in ten?

 The same in ten years. I'd like to be able to continue my work without burning out.
10. What do you hope to achieve with your art?
I want to try to enrich my own and other people's lives.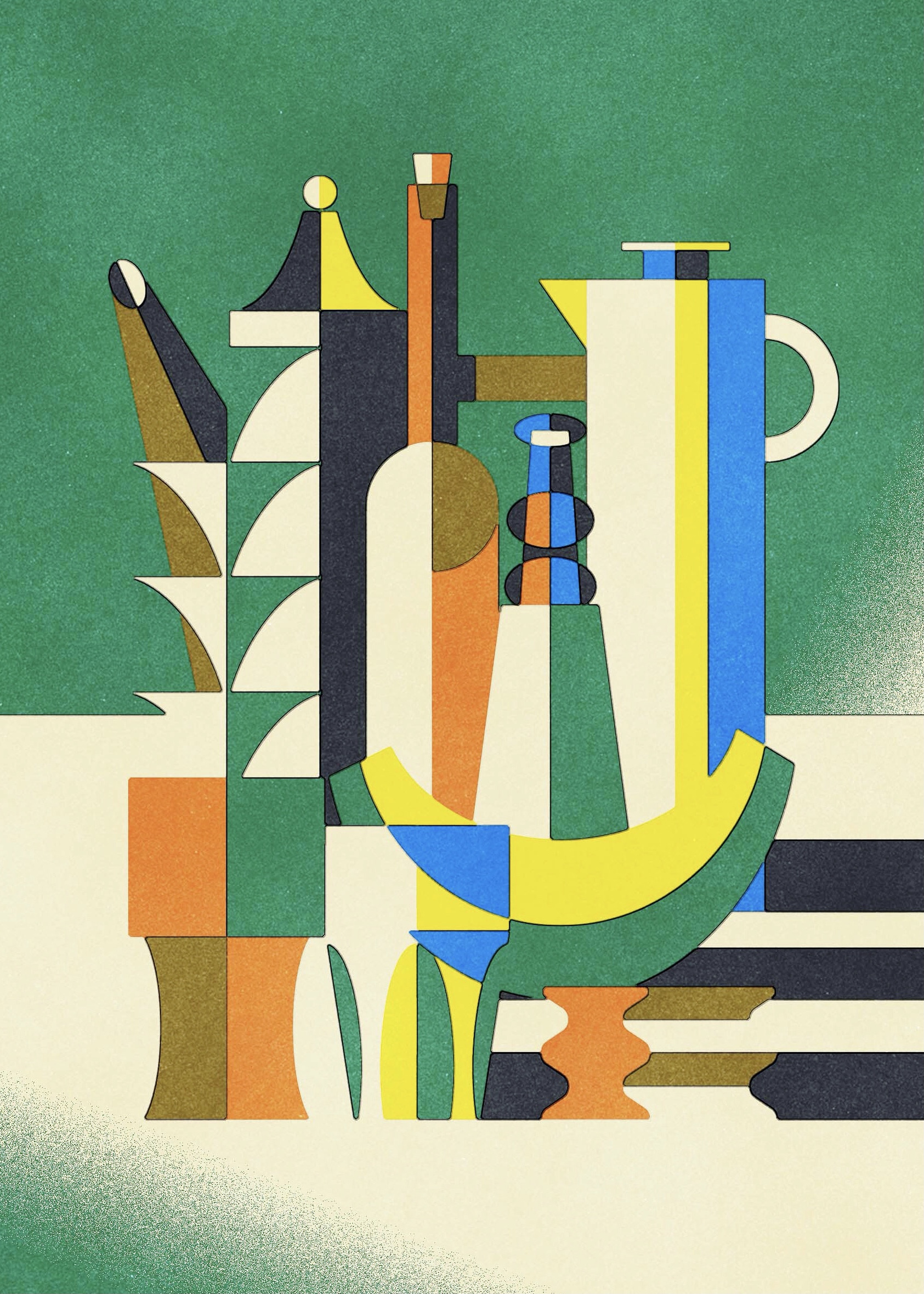 11. Now, tell us a little more about you as a person: what is your favourite food?
I like sashimi and sushi. I'm really happy that, as an adult, I can eat the things I like whenever I want.
12. Favourite book?

 "Curious George". From a young age I've been no good at reading and writing, so I've always avoided books, but this picture book made a deep impression on me, and I still love it. Every picture shows George's expressions and feelings so richly, and the way it expands the imagination is really lovely.

13. Favourite genre of music?
Regardless of the genre, I like music that paints a nostalgic kind of scene. I'm a member of the Japanese band "Dokkoise House", and our music is good too, so please give it a listen.
14. What are your hobbies?
Going for walks. Walking clears your head, and the smells of the town stimulate the imagination. To return to the spaciousness and richness of the heart, I regularly go out for a walk.

15. If you weren't an artist, what would you be?
If I had to choose, I'd say some kind of researcher. Even now, my work is an extension of my daily search for the expression of color, shape and texture.