Instagram:
@yetiglesias
1. What's your story? Where are you from?
Hey, I'm Yeti from Mexico City! I've always been attracted by graphic design and illustration. It all started there. One of my first jobs was as a graphic designer at a big Mexican tv company where I lasted two tough years and I really got a lot of knowledge. There I had a pretty good launch of my career. Then, life took me to a little marketing agency where I grew a lot as a person but I knew I could do better as a professional. That's where Socialand has a part. A creative agency in which I unleashed all the creativity I had kept. There I was able to be as creative as I could and there is where "Yeti" started. A personal project that has connected me with talented people all around the world and that has given me so much.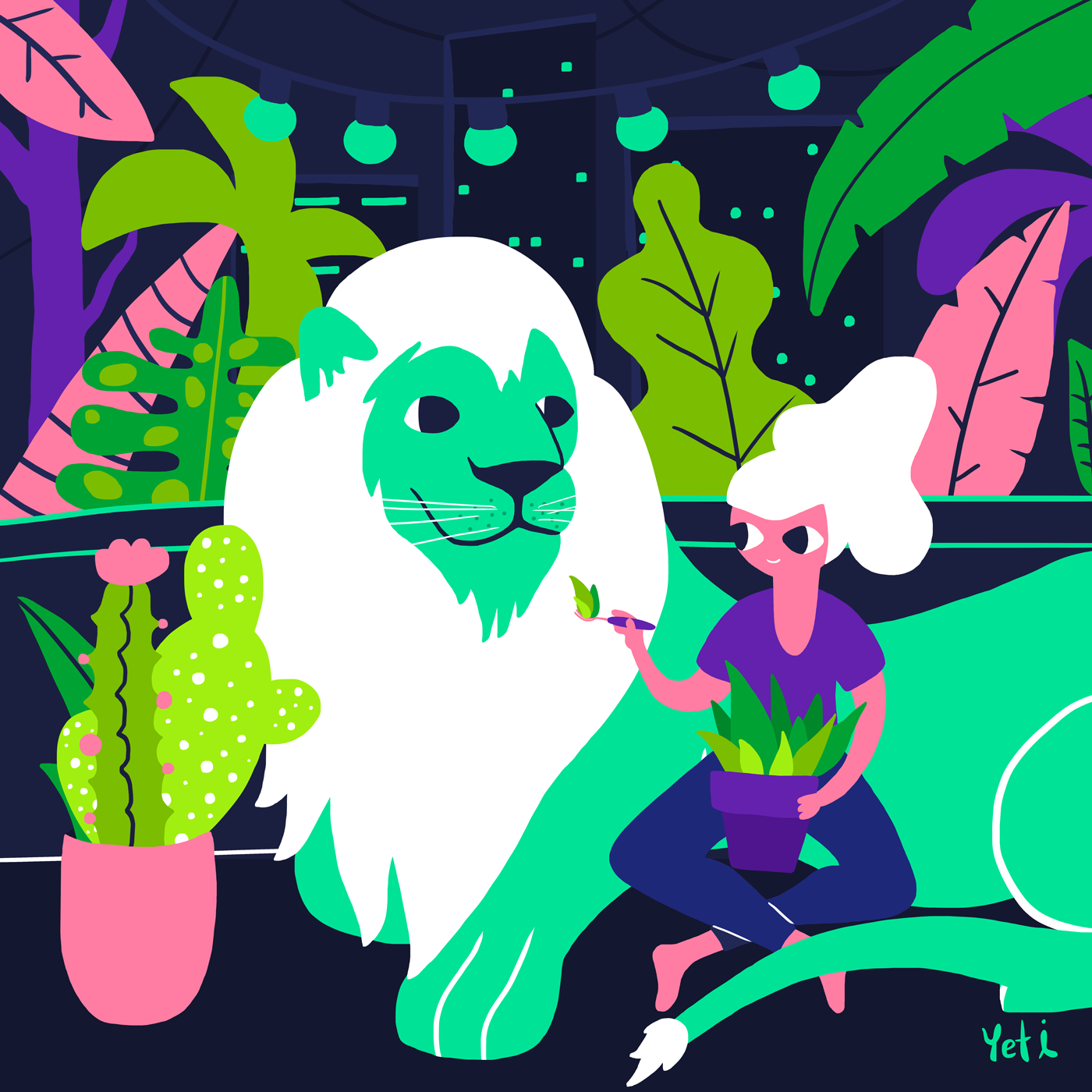 2. Tell us about your aesthetic.
I'm definitely a vibrant person! I love colorful palettes and using textures in my illustrations. Also, movement is my thing! The themes I like to illustrate the most are animals, travels and LOVE.
3. What is your favourite medium and why?
I'm a Photoshop person, but I can work fine with vectors in Illustrator and animate in AE. I rather Photoshop cause you can play more with forms and they look more natural.
4. What is your artistic process like?
Usually, I have an idea, I sketch it, I look for some inspiration on Pinterest and then go straight to Photoshop and go with the flow. I always think the illustration talks to me and tells me how I should do it.
5. Who and/or what inspires your work?
I love all kind of styles but one of my favorite illustrators are Oliver Jeffers and Sussana Ruiz. I absolutely love her style! I also get some inspiration from Instagram accounts like @ragonia. Always illustrating cute stuff. I know this could sound pretty corny but my wife is a huge inspiration for me too.
6. What role does art play in your life? How does it change the way you view the world?
Animals are really important in my life (5 cats and 2 dogs are part of my family) and they're my favorite thing to illustrate so I see my illustrations as a way of speak up for them.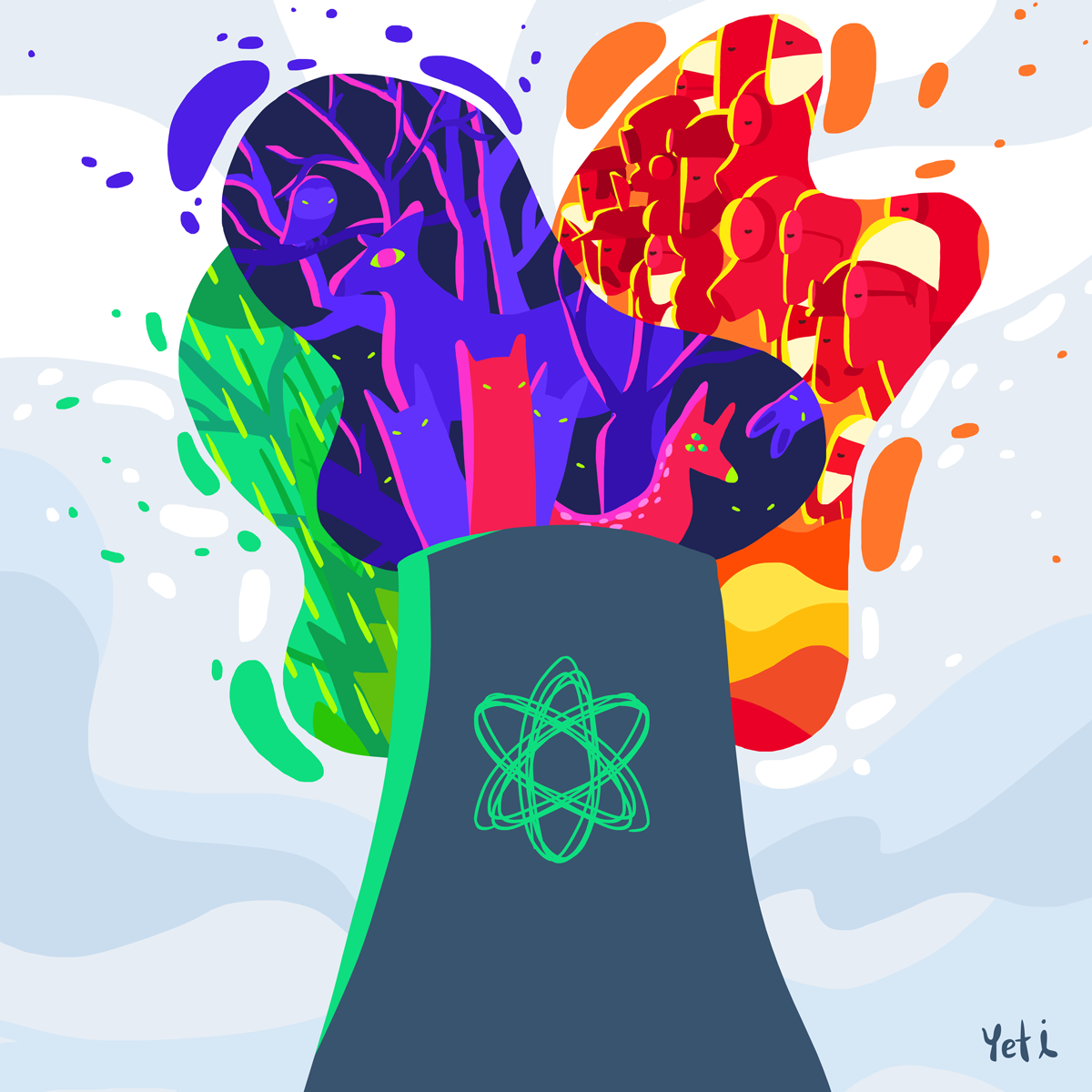 7. Where did you study?
I studied Graphic Design at UNITEC, a Mexican university.
8. Where do you see yourself in five years?
Illustrating! Having Yeti's merchandise and also traveling so I can share all those cool experiences through my work.
9. What about in ten?
I would love to work abroad. Canada will be the perfect place!
10. What do you hope to achieve with your art?
I want to touch people with my illustrations, to connect with them. Also, I think illustration can have a huge impact on brands that are innovating and it can add a unique personality to them.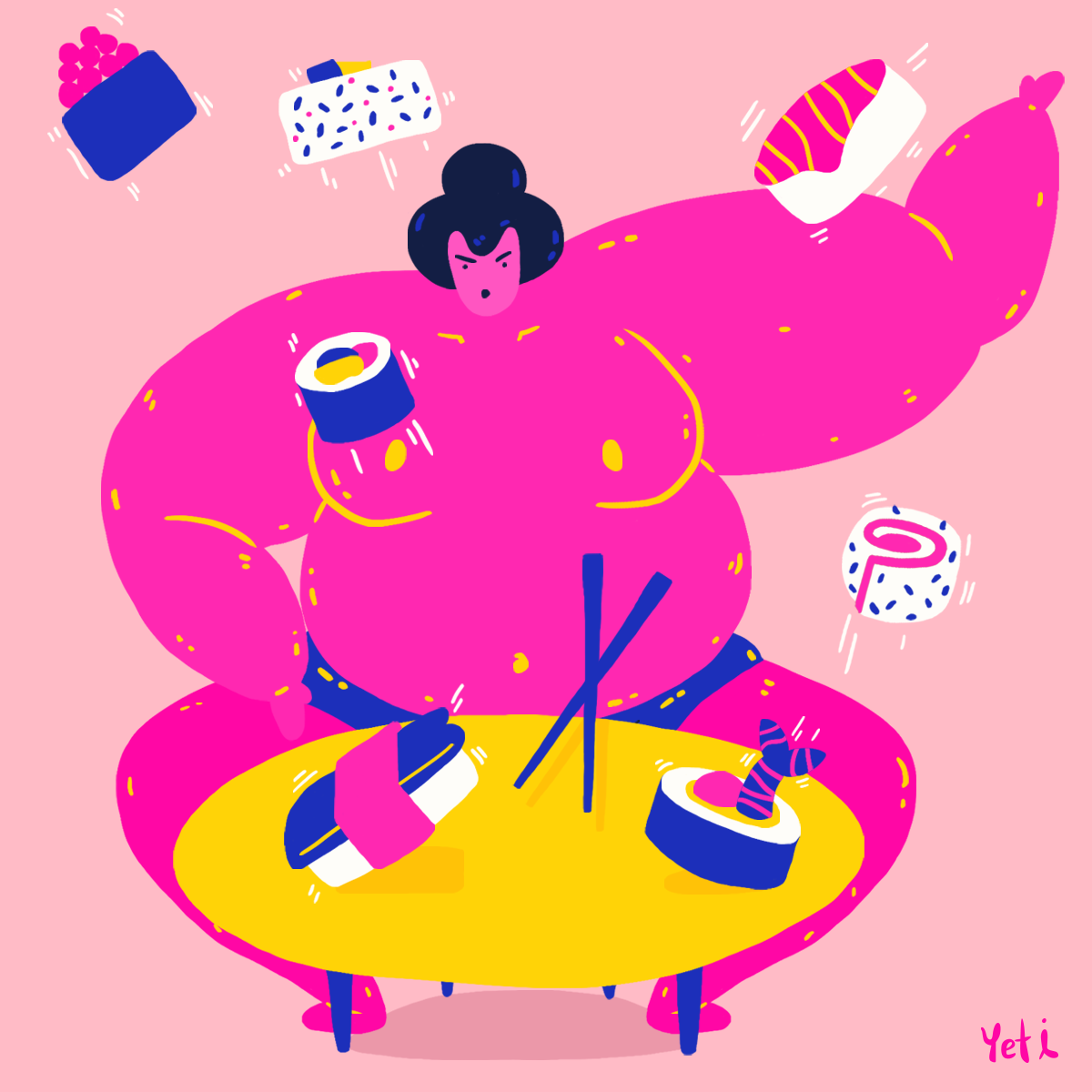 11. Now, tell us a little more about you as a person: what is your favourite food?
I have a sweet tooth! CHOCOLATE is my favourite but if I have to say something salty, cheese and bread are my thing too.
12. Favourite book?
Huge fan of Stephen King! My favourites are "The Stand" and "The Dark Tower" (pretty dark, right?).
13. Favourite genre of music?
Literally I love almost every genre of music but I guess Alternative is my favourite. Muse and Michael Jackson rock!
14. What are your hobbies?
Swimming, biking, having coffee, good talks, laughing! I love to chill and watch some movies and Netflix series. Traveling is for sure one of my biggest hobbies! (With my wife… So predictable, right?).
15. If you weren't an artist, what would you be?
I've asked that to myself many times and my feeling is that I would be a great psychologist. I would analyze everybody! (*Insert evil face).