Instagram:
@yinfanhuang
Twitter:
@yinfanhuang
Tumblr:
infuncomic.tumblr.com
Facebook:
www.facebook.com/YinfanHuangArt
Website:
www.yinfanhuang.com
Shop:
www.infunhandmade.com
1. What's your story? Where are you from?
I was born and raised in south China and speak both Mandarin and Cantonese. I'm the only child and artist in my family. I came to America by myself to study illustration in Minnesota (I had no idea where that was and how COLD it would be) when I was 22. Now I'm based in New York City, working as a freelance illustrator, and loving my every day here.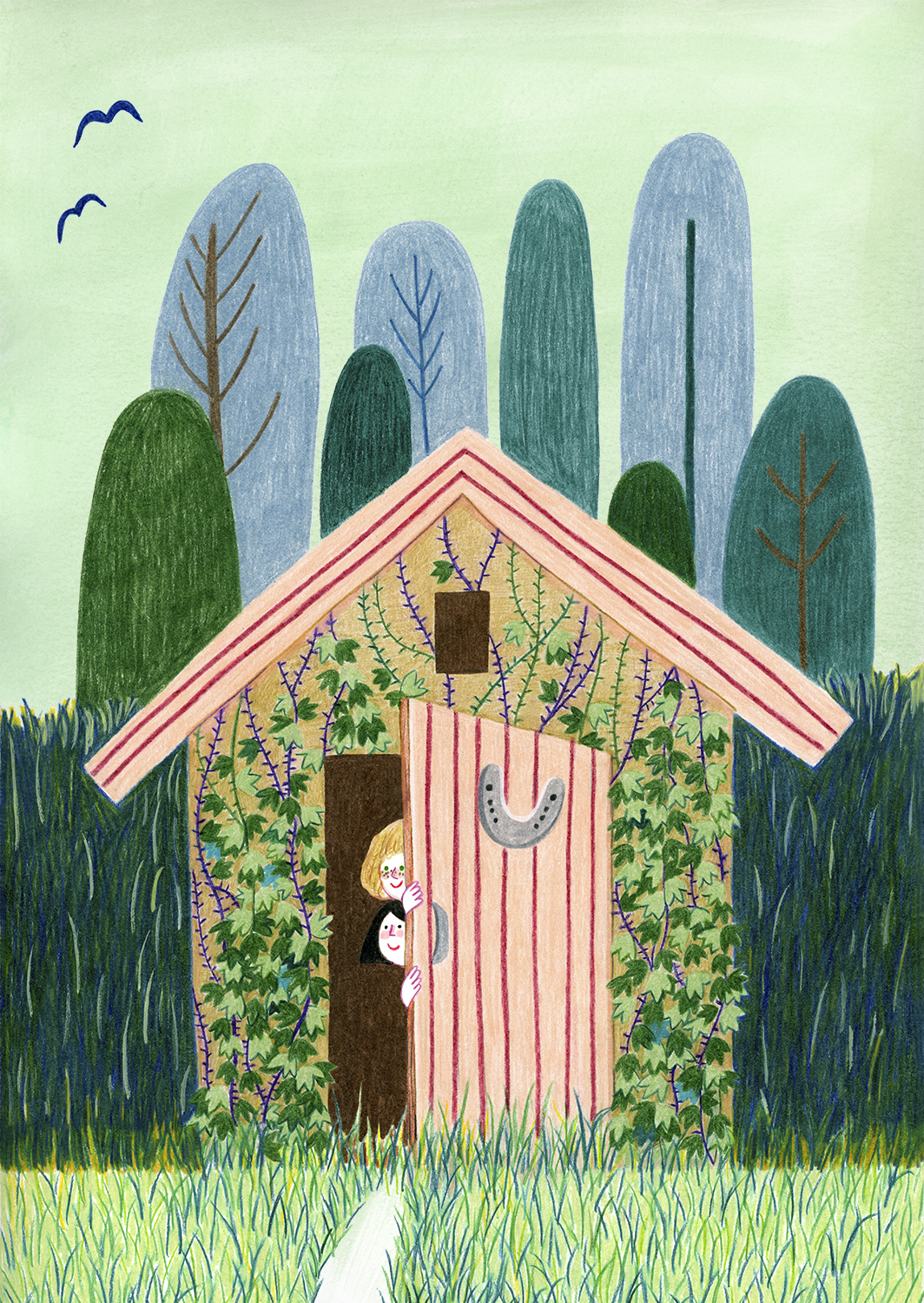 2. Tell us about your aesthetic.
Whimsical, playful, naïve and warm. I'm a big fan of Scandinavian and midcentury design, and I love bold colors and simple lines/shapes.
3. What is your favourite medium and why?
Colored pencils. It's convenient and easy to use; it gives me the bold and vibrant colors I like, but also retains the warm and tactile qualities - it's the perfect medium for me!
4. What is your artistic process like?
When I get an assignment from client, I will first read the text and usually immediately have a vague image in mind. Then I will sketch it out on paper, and read the text again and again and come up with a lot of different ideas, and then pick the best ones to present to the art director (sometimes with back and forth discussion on the ideas). Once the sketch is approved, I will then work on the final. I am always drawing even when I'm not working for clients. I started a daily project (
infuncomic.tumblr.com
) last year to create one 4-panel comic strip everyday, and I am at 100 now. It's a wonderful way for me to practice my work ethic, storytelling skill, and share my life and thoughts with people. I got so many positive responses from people on Instagram and social media. I tried not to focus too much on the technical aspect on these comics, but rather the idea. Some days I will feel that I'm almost ran out of ideas, but if I think really hard (or not hard at all), it will always come to me! It's amazing how far your brain can go if you really push it.
5. Who and/or what inspires your work?
My life, travels, textiles and patterns, modern design, good music, and New York City!
6. What role does art play in your life? How does it change the way you view the world?
Art plays a crucial part in my life, and now it's hard to separate it from my life and work. Art makes me a more sensitive and empathetic person, and making art makes me feel I have a purpose.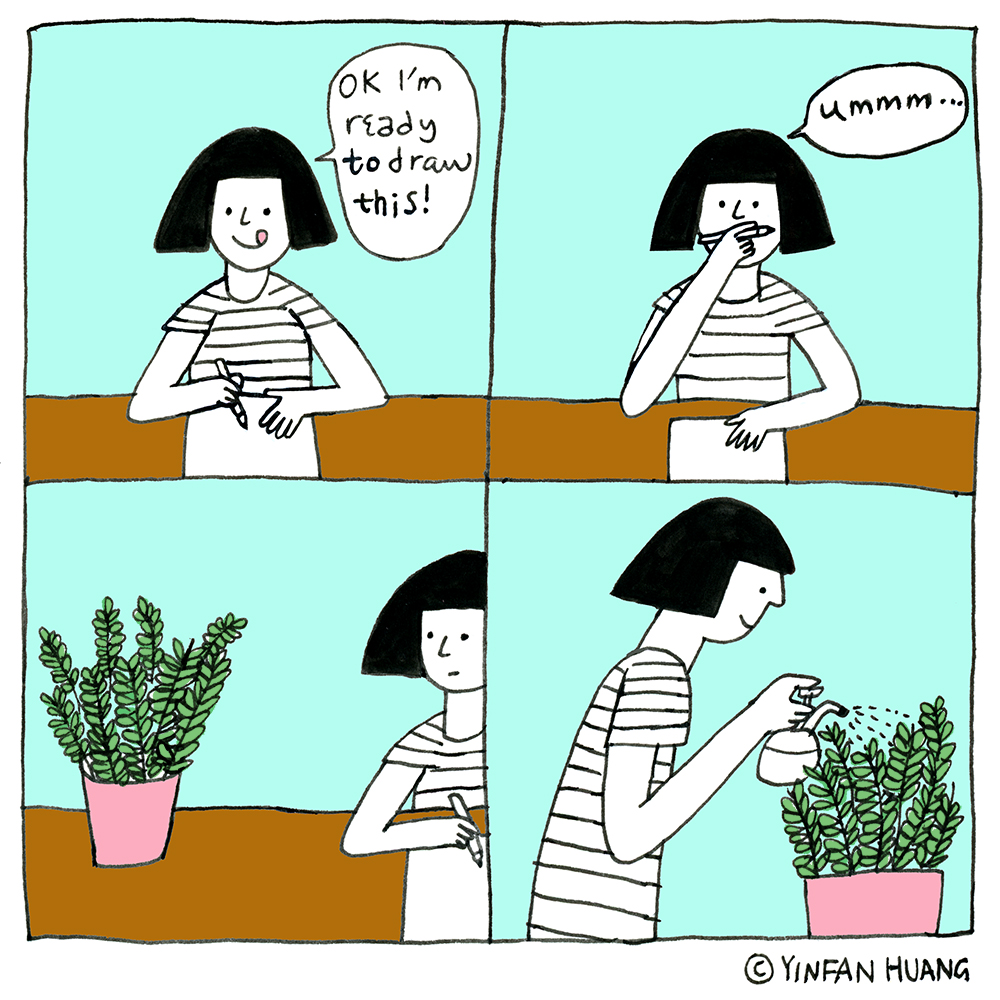 7. Where did you study?
I got my BFA in illustration from Minneapolis College of Art and Design, and before that I briefly studied animation and printmaking in China. But I'm pretty much a self-taught artist. I developed my style and learned so much more outside of school.
8. Where do you see yourself in five years? Working in an agency?
I would love to continue working as a full-time artist. I just got a literary agent, so I hope to make many wonderful picture books for kids. I also want to travel to more countries.
9. What about in ten?
Have a solid art career with a wide range of clients. I also hope to establish my small handmade business, In Fun Handmade (
infunhandmade.com
).
10. What do you hope to achieve with your art?
I hope my art can makes people smile, laugh, feel connected, and understood. Art is such a powerful thing and I hope to use it to touch people and change the world, even just a little.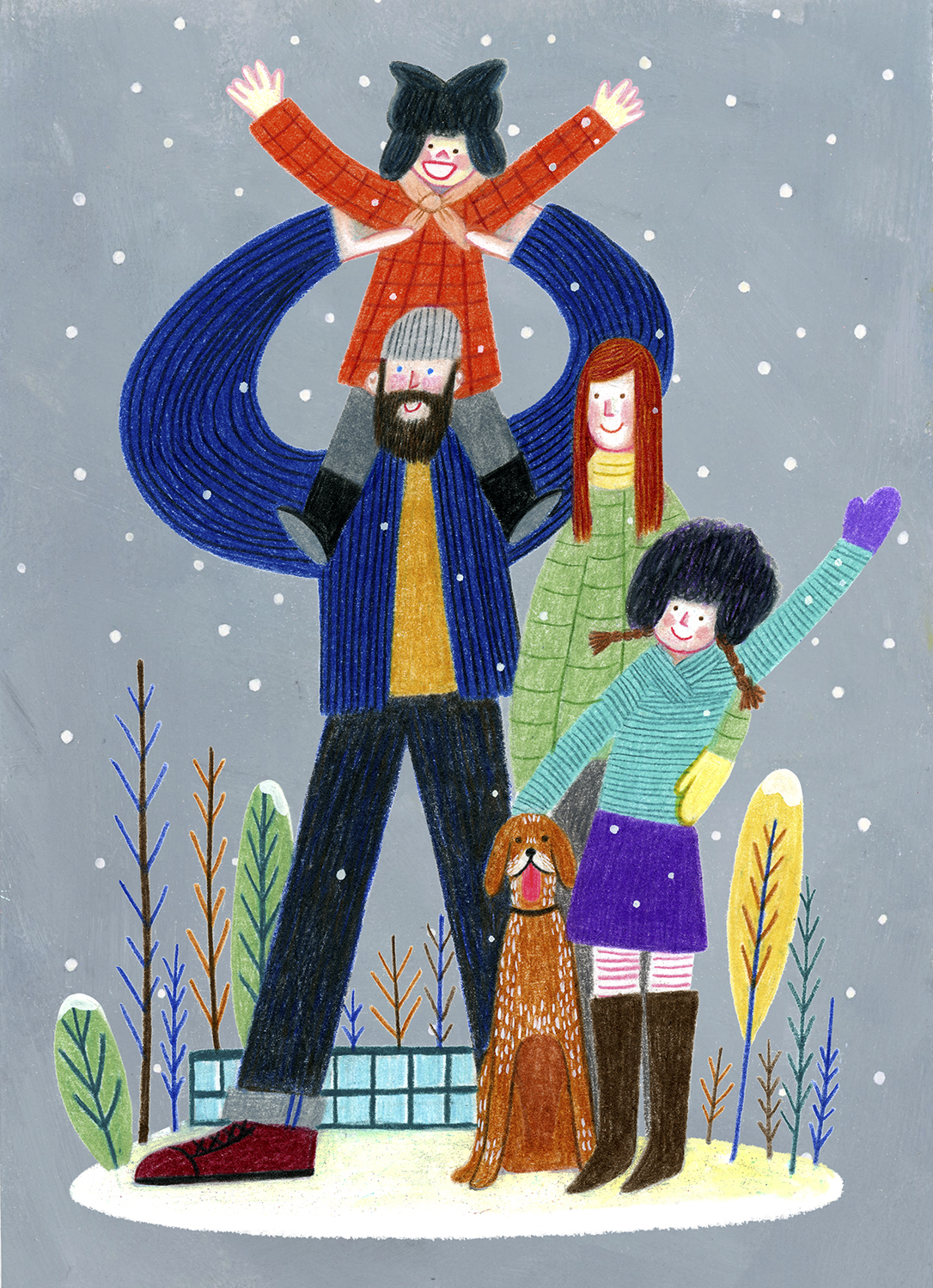 11. Now, tell us a little more about you as a person: what is your favourite food?
Really spicy food, and authentic Chinese food. But they're both hard to find here in America.
12. Favourite book?
I only read picture books after I came to America (as much as I love adult novels, they're just too long for me to read as a non-native speaker). There's too many of my favorites… if I have to pick only one, it would be "Papa is a Poet: A Story About Robert Frost", written by Natalie S. Bober and illustrated by Rebecca Gibbon. It combines two things I love: poetry and whimsical illustration.
13. Favourite genre of music?
I'm very omnivorous when it comes to music, and my favorites range from electronic/dance music to indie folk.
14. What are your hobbies?
Reading, walking in the sun, location drawing, looking after my plants, and dancing with my cat.
15. If you weren't an artist, what would you be?
Writer, shop owner, or working with plants and animals.