Instagram:
@yong_yong_
Portfolio:
www.notefolio.net/KANGJUNYONG
1. What's your story? Where are you from?
Hello, this is artist YONGYONG(Kang Junyong). I am a 23-year-old artist, director and designer who was born in South Korea and has lived until now. And I am also a college student who studies media design. Actually, I wanted to be a movie director. But a big slump came and I was devastated. And I started to express my feelings in a piece of work, and I tried to express my feelings in a small, funny way, even though it was a very boring and annoying day. Because when I looked back on the past, I thought it would be nice to remember it as a fun day, not a gloomy day.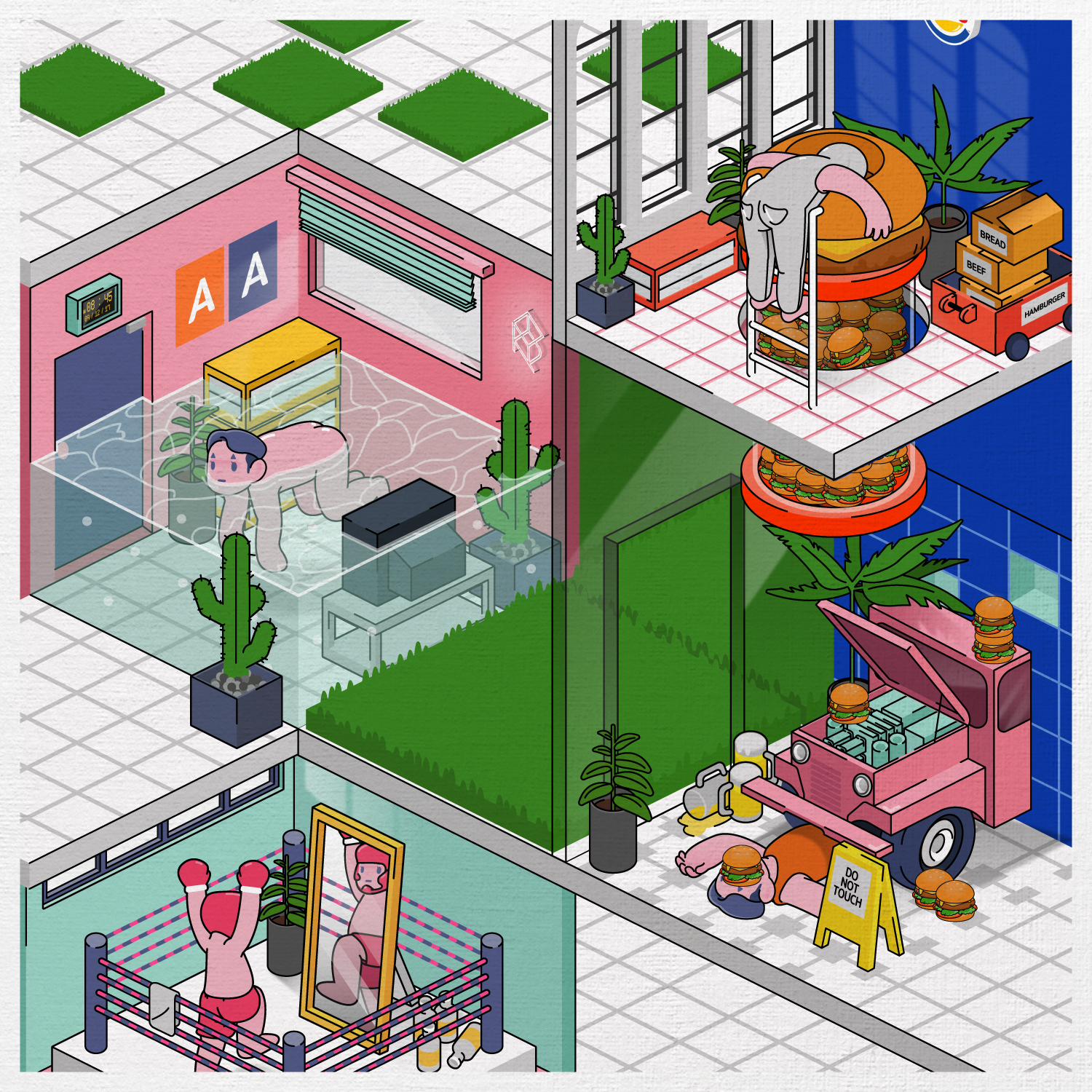 2. Tell us about your aesthetic.
When I paint, I paint myself today like I write a diary. But I try to express it not as it is, but as abstract and dreamlike. I also like to draw pictures of emotions and everyday life that anyone can feel, not special feelings or routines.
3. What is your favourite medium and why?
I write a diary first and then sketch it with a pencil. And I do it again and color it as Adobe Illustrator. The reason is, although I also like to draw by hand, I prefer the clean and unique feeling of Adobe Illustrator. I also sometimes use my iPad to draw pictures.
4. What is your artistic process like?
I keep a diary. I like to keep a journal of my everyday life, not of great things or great feelings. And I use objects that I can easily see around me to express my diary in illustration because I want viewers to see my work and feel a little empathy and fun.
5. Who and/or what inspires your work?
I'm inspired by things or places that I'm easily exposed to. Also, I get a lot of inspiration from fantasy movies. The movie that inspired me the most so far is 'Truman Show'.
6. What role does art play in your life? How does it change the way you view the world?
Art is a bridge that connects me and others. I can't stop art even more because I know how wonderful it is to communicate with people who don't know language or nationality through art.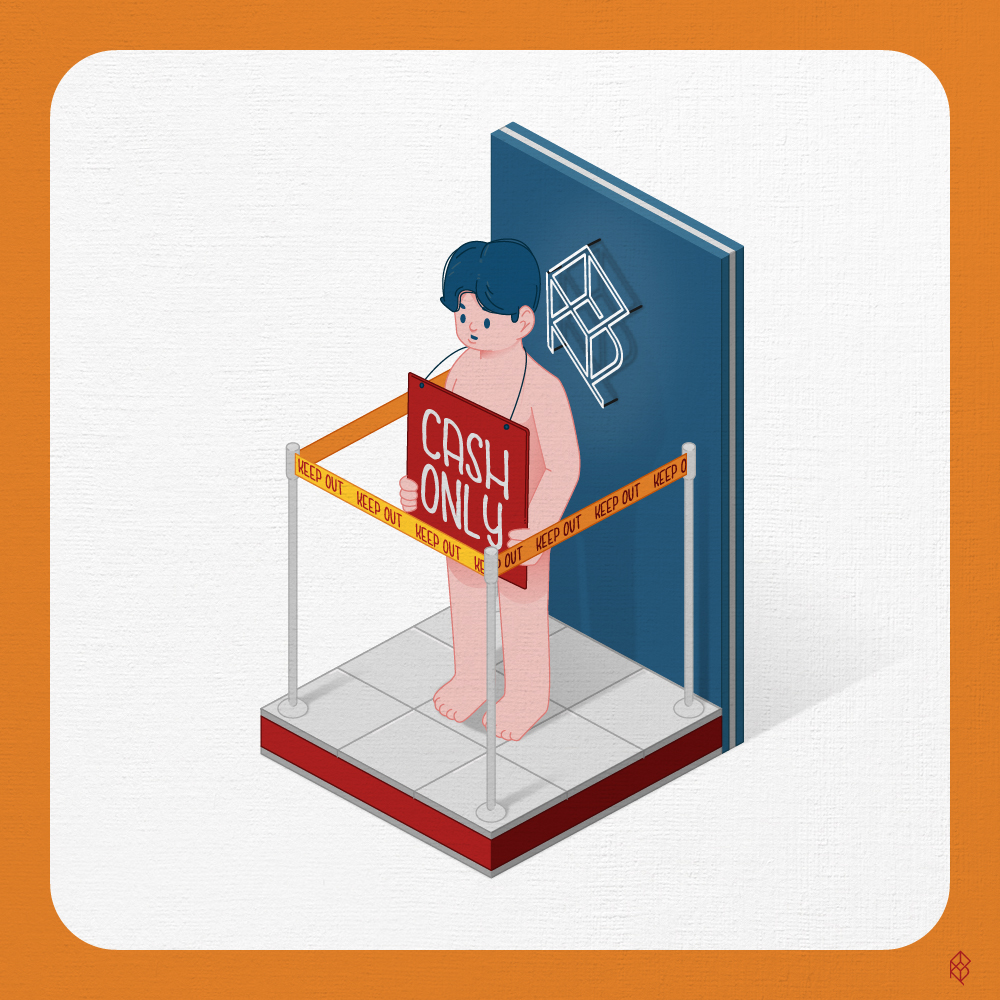 7. Where did you study?
I am studying video design at Myongji University in Korea. But I feel and learn more through the various people around me.
8. Where do you see yourself in five years?
It's only been a year since I started the illustrator. But in fact, I can't imagine myself after five years because I had many blessings and many failures during that year. However, in five years, I think I'll show a lot of people a better piece. And my goal is to make my work 3D in 2018.
9. What about in ten?
I want to run a company that does not just an illustrator but direct and design for world-famous brands.
10. What do you hope to achieve with your art?
I hope my paintings will naturally melt in my daily life. One day, I want to do art that reminds me of my painting and makes me take it out.
11. Now, tell us a little more about you as a person: what is your favourite food?
I like everything except seafood.
12. Favourite book?
Harry Potter Series and GHIBLI Concepts Art Book
13. Favourite genre of music?
In spring, R&B Hip hop in summer Jazz in fall In winter, R&B hip hop
14. What are your hobbies?
Watching the movie and filming our puppy, 'pony'
15. If you weren't an artist, what would you be?
If I hadn't done art, I would have run a cafe. But now I do art, but my ultimate goal nevertheless is to run a cafe.