Instagram: @yoou29
1. What's your story? Where are you from?
I'm an illustrator and collector from South Korea. I try to capture small and adorable things in our lives. Through drawing and writing, I want to cherish these pleasant memories. Right now I draw postcards and make monthly mobile wallpaper. Recently, I'm interested in printmaking, so I go to a printmaking studio and do my own printmaking every tuesday. Also, I have a plan to make a picture book with my copperplate prints.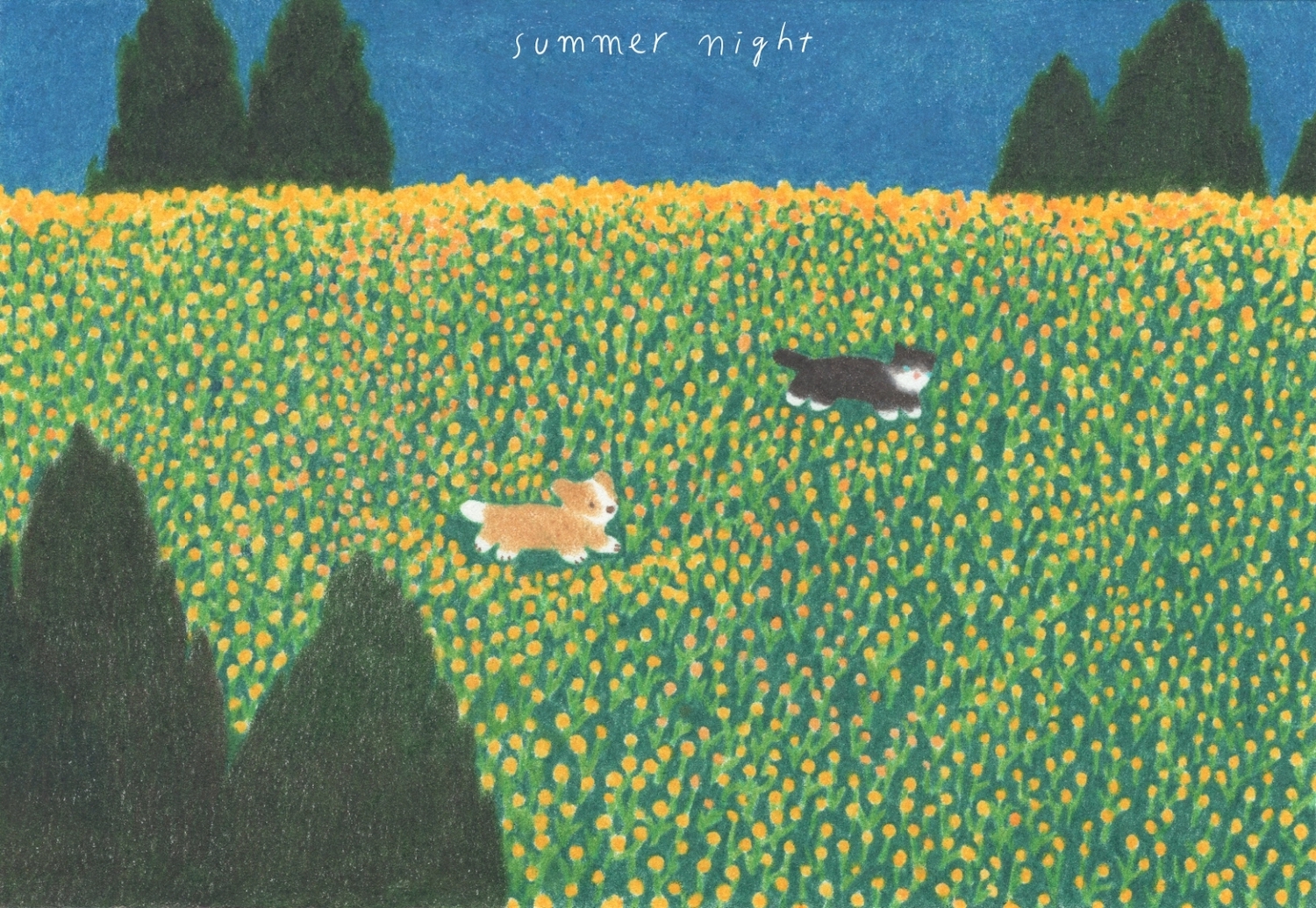 2. Tell us about your aesthetic.
I love drawing heart-warming and comforting illustrations with soft textures and patterns. I especially love soft, fluffy textures just like lumpy clouds, and I try to emphasize the texture, color and story of my work using cozy and warm colors. I hope using such colors would also warm the hearts of those who see my art.
3. What is your favourite medium and why?
My favorite medium is colored pencil. I usually use gouache, colored pencil and digital painting program. Among them, I love using colored pencil because of its handiness. Also, colored pencil can produce various textures such as soft, thick, and clear - which I all love.
4. What is your artistic process like?
I have an old habit of taking notes. Whenever an idea pops up, I draw some sketches in my sketchbook or write down ideas on my smartphone and then look over them later when I decide what to draw.
5. Who and/or what inspires your work?
I think every emotional state - every moment that makes me realize that I am alive, loving, and being loved by someone - can be materials of art. Reading a book, watching a movie, taking a walk, traveling, and having a great time with family and friends... every experience with my dearest people inspires my work. Especially my dear parents, who are so loving and most important to me.
6. What role does art play in your life? How does it change the way you view the world?
Once, I thought art was the purpose of my life. Now art is what makes my life more colorful and energetic. Art is the medium through which I express myself and interact with others.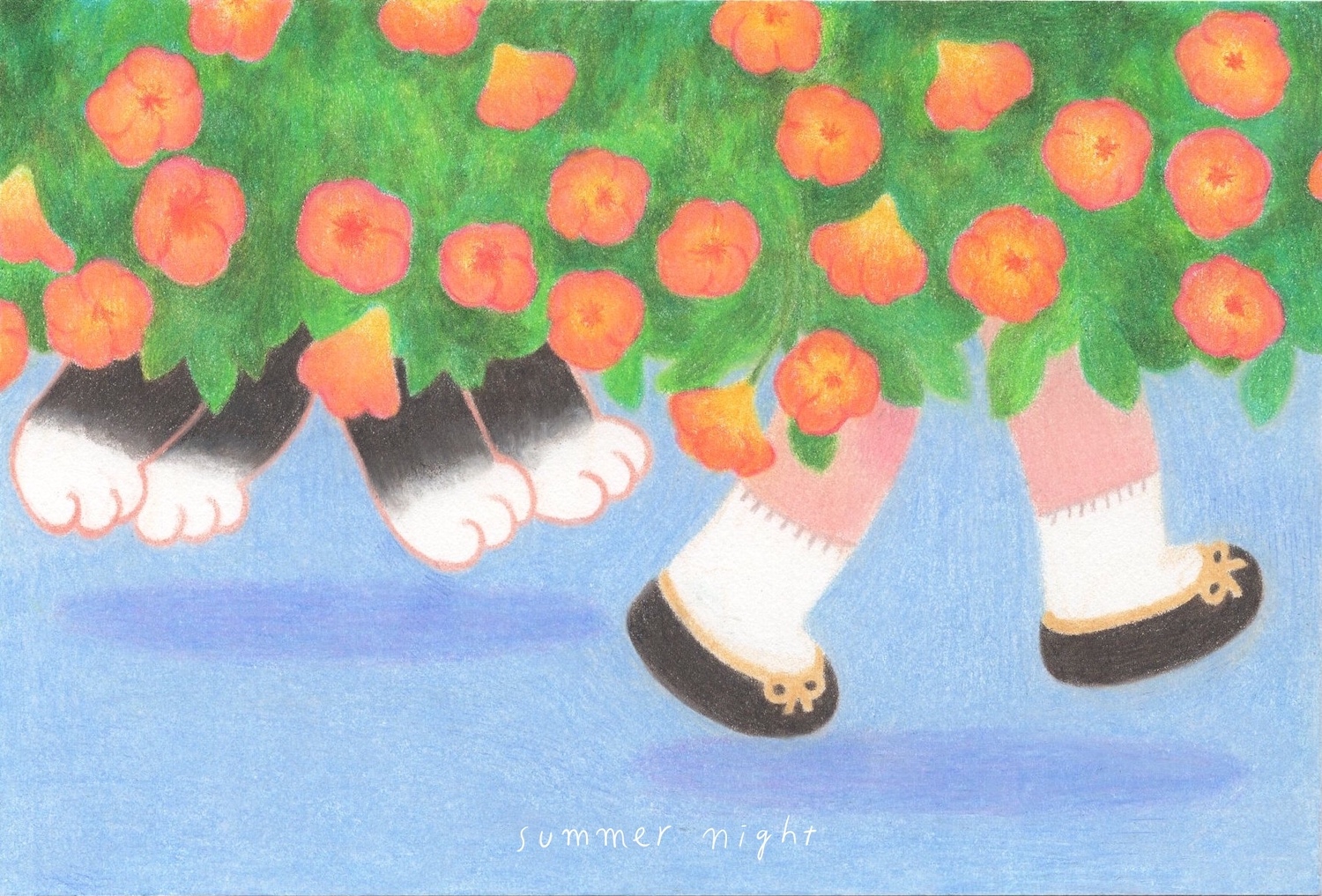 7. Where did you study?
I am a university graduate in Korea and majored in psychology.
8. Where do you see yourself in five years?
Living happily with my parents and friends, I will continue with my art and also make some picture books. I also hope to meet my fans through various platforms in the future.
9. What about in ten?
I don't have any specific long-term plans right now but will probably continue on with my routine like baking, reading, watching movies, but art will always be a part of my life.
10. What do you hope to achieve with your art?
I hope my art could be comforting, encouraging, and most importantly make the viewers happy.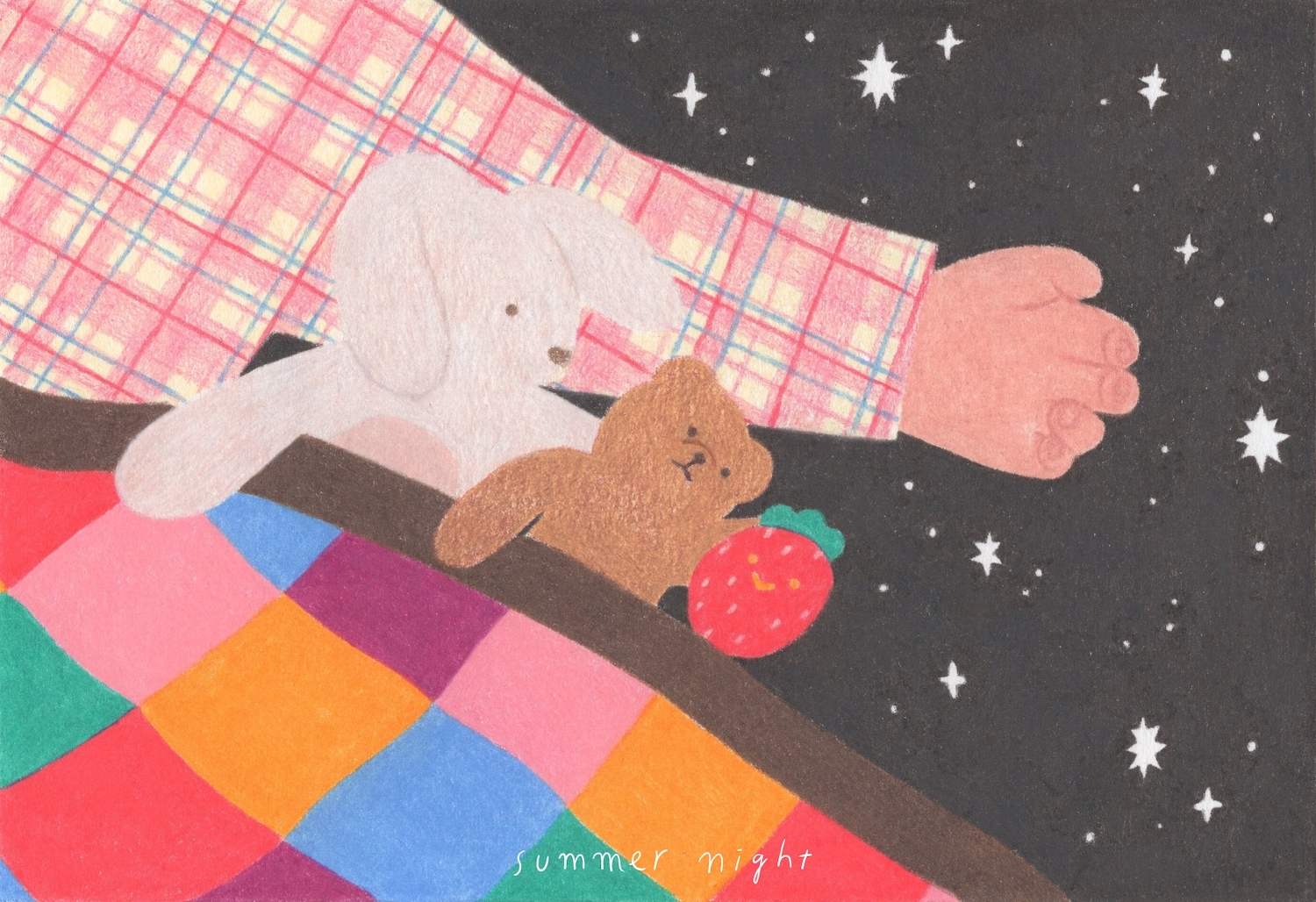 11. Now, tell us a little more about you as a person: what is your favourite food?
It's not easy to choose one when there are so many delicious foods in the world! I love tteok-bokki, pork cutlet, udon, spaghetti, bibimbap, spinach namul (korean seasoned vegetable), curry, bread with butter... I don't have 'one' favorite food but I can say I hate cucumber.
12. Favourite book?
My favorite authors are Choi Eun-young, Jung Se-rang and Han Kang. Their stories make readers impressed. Especially I love "Shoko's smile" written by Choi Eun-young, "The School Nurse Files" by Jung Se-rang, and "The White Book" by Han Kang.
13. Favourite genre of music?
I don't have any preference of a specific genre but I like listening to works of the singers I like.
14. What are your hobbies?
This year I discovered an amazing new hobby - baking! After studying some recipes on Youtube I tried baking some pound cakes, and my parents love them. Whenever my parents exclaimed "Awesome!" with their eyes twinkling after tasting my cakes, it made me very happy!
15. If you weren't an artist, what would you be?
I would have probably become a psychologist as I was quite fond of studying psychology when I was in college.