Instagram:
@yoshinori__kobayashi
1. What's your story? Where are you from?
I am Yoshinori Kobayashi. I am an illustrator living in Japan. When I was a child, I loved drawing, influenced by comics.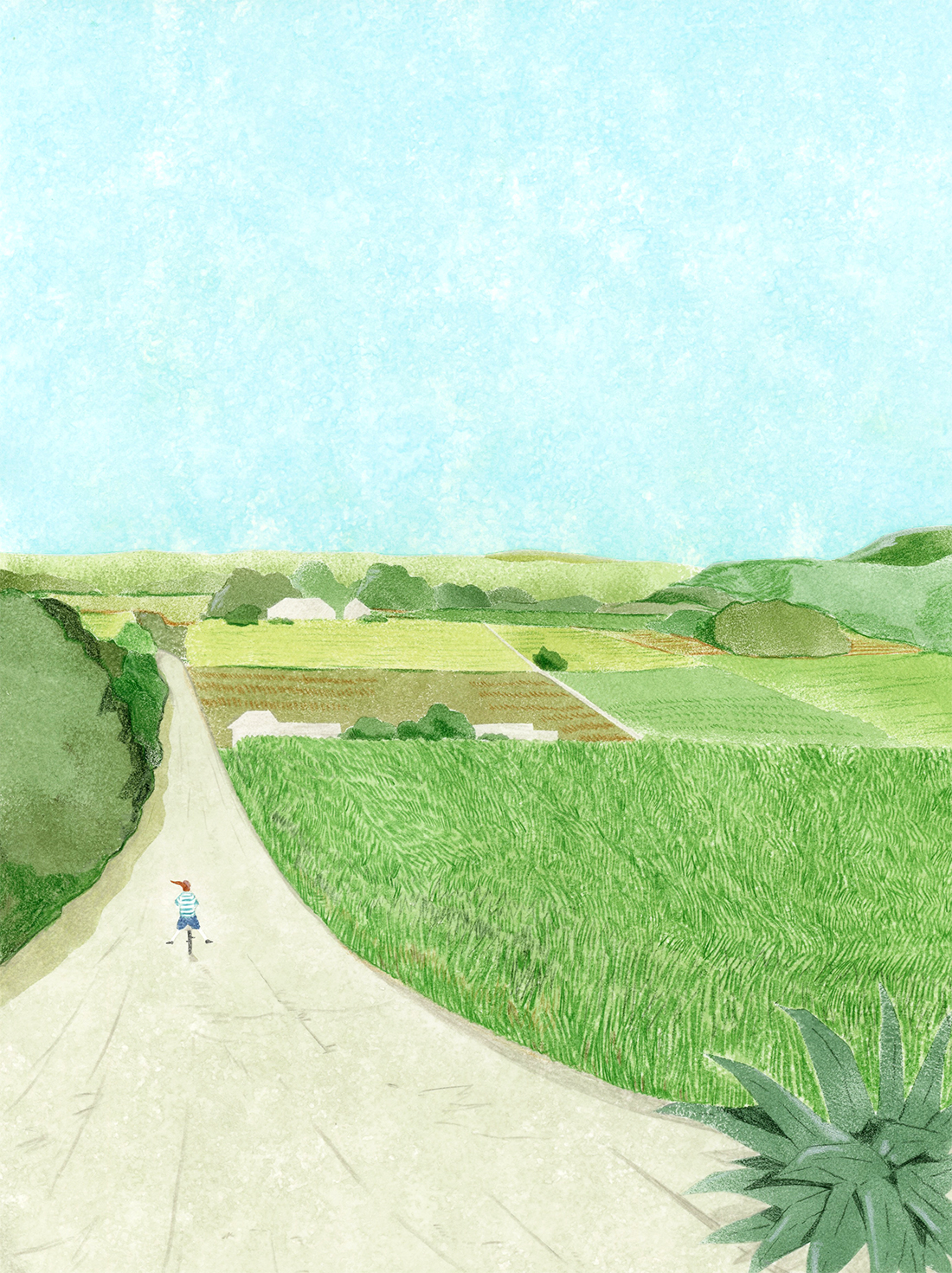 2. Tell us about your aesthetic.
I try not to use too many colors when drawing illustrations. I like to express with fewer colors.
3. What is your favourite medium and why?
I draw using a masking film and a sponge. The paint uses 12-color matte watercolor (Japanese elementary school students mostly use this paint) and tries to leave a texture on the picture. My vitality is that I use the same paint as the respected manga artist.
4. What is your artistic process like?
As I draw roughly with a pencil on paper, my ideas swell. The draft is drawn with a pencil, and the finish is painted with a sponge containing paint. A masking film is used when painting.
5. Who and/or what inspires your work?
I'm mainly inspired by novels. It has also been influenced by comics that I love since I was a child.
6. What role does art play in your life? How does it change the way you view the world?
Painting is very important to me. Art encourages me. I have a lot of fun when I have a pencil.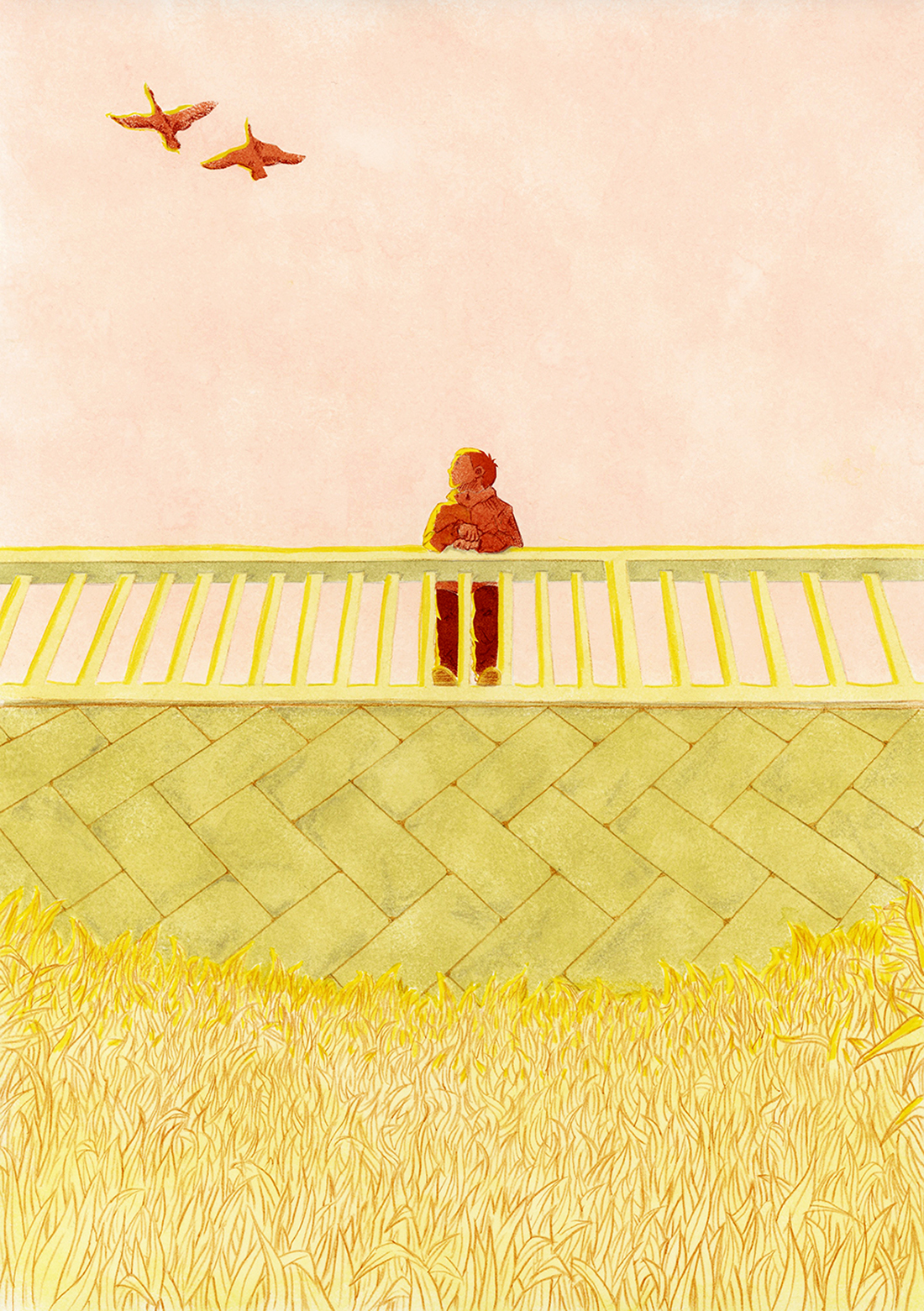 7. Where did you study?
I'm self-taught.
8. Where do you see yourself in five years?
It is a difficult problem. I never thought about it. But I think I'm drawing more than ever.
9. What about in ten?
…ten years? Perhaps I still draw at my own pace.
10. What do you hope to achieve with your art?
I want to work in advertising someday.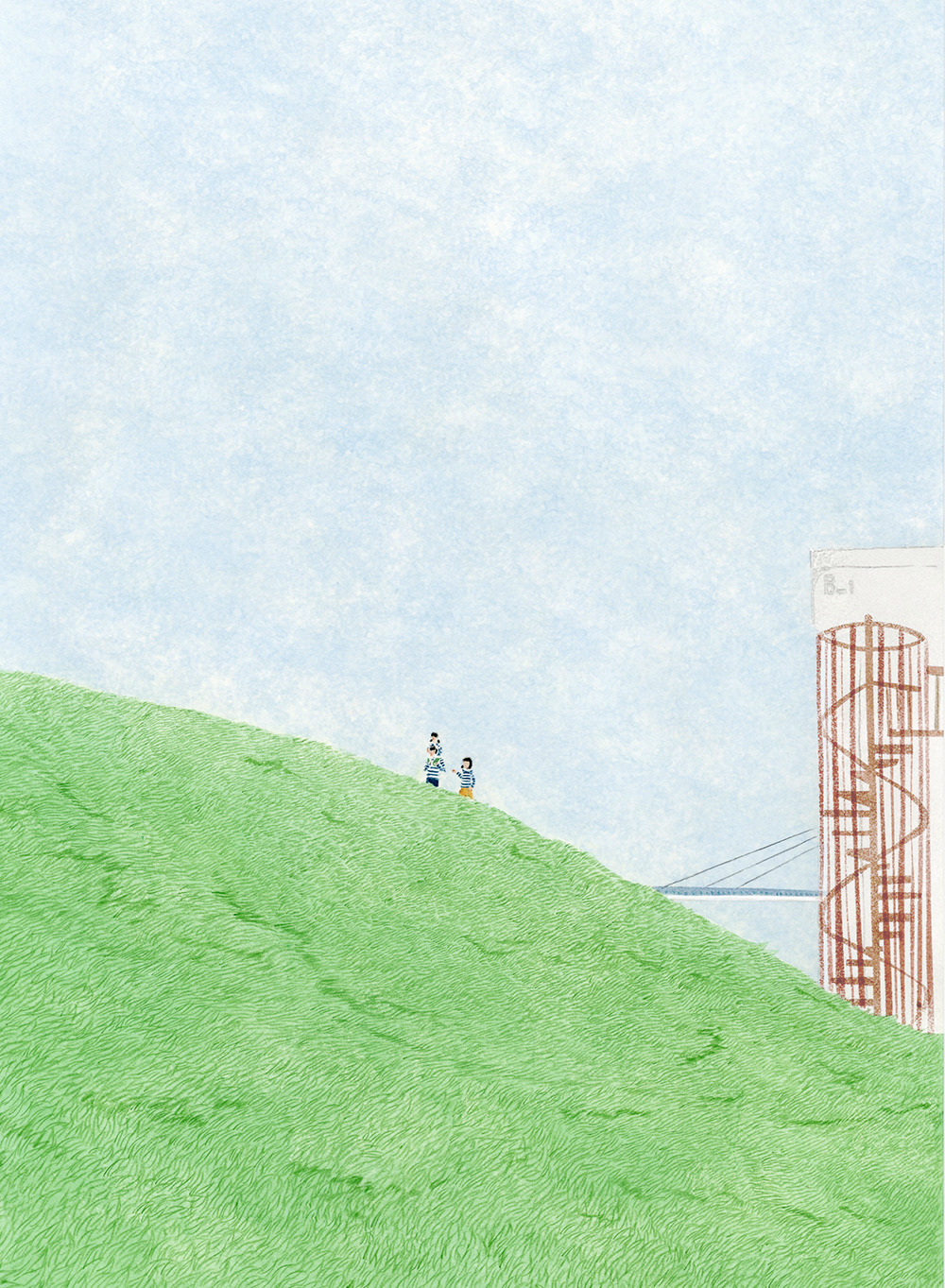 11. Now, tell us a little more about you as a person: what is your favourite food?
I like boiled food, that is, Japanese food.
12. Favourite book?
I like mystery novels.
13. Favourite genre of music?
I often listen to rock and punk from the '70s, but I've been interested in jazz recently, especially Barney Kessel.
14. What are your hobbies?
Play the guitar, basketball and fly fishing.
15. If you weren't an artist, what would you be?
I may have been working on sports.