Instagram:
@yu_xilee
Dribbble:
www.dribbble.com/yuxi
1. your story? Where are you from?
I am Yuxi, an illustrator and designer that based in Shanghai now. I just finished my MA Illustration and Visual Media study in University of the Arts London, where I have a fantastic time.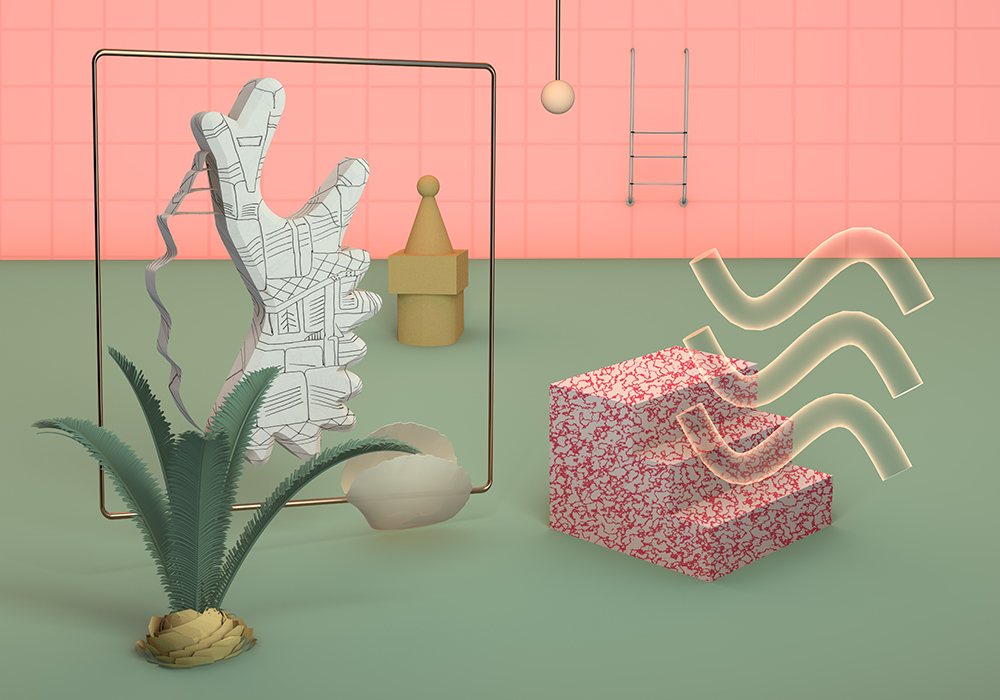 2. Tell us about your aesthetic.
The charm in art is no one knows where is the boundaries. I feel excited when the art work drive me out of the known world.
3. What is your favourite medium and why?
I have a special interest in the power of the combination of different visual media. Pencils and pens always impress me with the initial beauty and potential of drawings. Digital media like C4D, After Effect, and Photoshop are frequently experimented to explore the combination in the 3D and 2D world. I try to improve by practicing, but not limit to certain materials or tools. Acrylic, charcoal, watercolour and so on, they all have particular textures. I am very excited to see their potential in the digital world.
4. What is your artistic process like?
The theme usually comes from my travel and daily life. I do a lot of sketches first, and try to find the inspiration through them. Then I scan and make use of them in the digital media.
5. Who and/or what inspires your work?
I try to keep being curious about everything through time and space. For instance, Andy Rementer for his using of colour and arranging of elements in space; Maiko Gubler and Anny Wang's applying of different textures by digital modelling; Camille Walala; Ben Branagan, I like his creative use of material in design; Lizzie Finn for her stitched collages with mix techniques. To name only a few.
6. What role does art play in your life? How does it change the way you view the world?
Art sometimes cheers me up, sometimes breaks my heart. I think art leads me a direct way to feel people's inner world and the world they are living and caring about.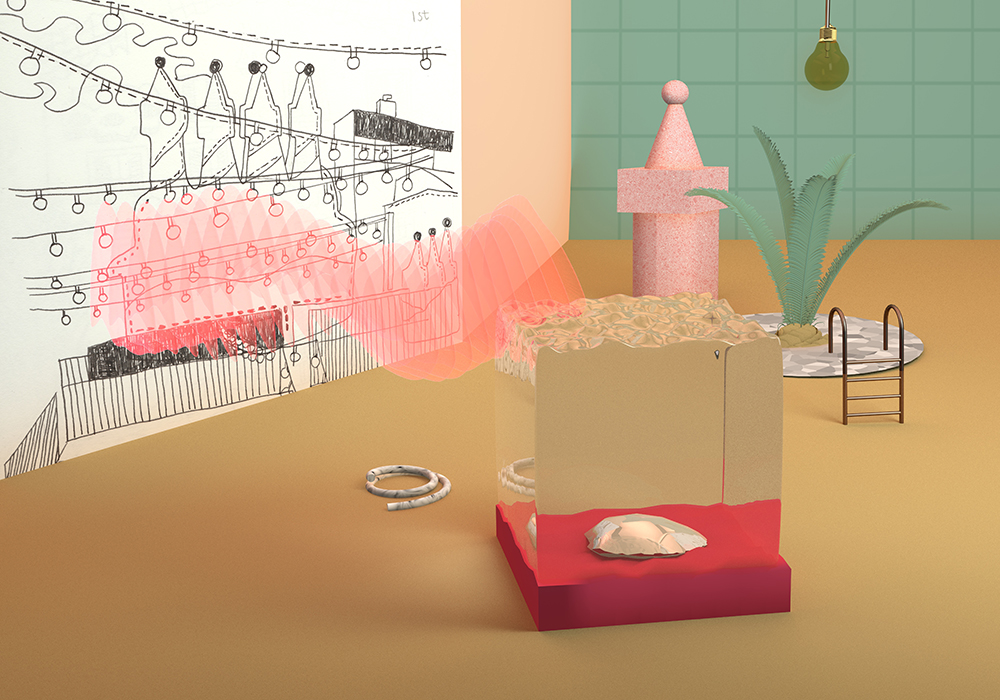 7. Where did you study?
I just get my master degree in University of the Arts London in UK.
8. Where do you see yourself in five years? Working in an agency?
I will continue learning skills and create illustrations about spaces in both still and moving form, and I plan to make some real stuff based on my illustrations since the printmaking and 3D crafting skills I learn in UAL is really interesting. To begin with working in an agency is a good choice.
9. What about in ten?
I am not good at planning future, but I really hope to have my own studio, sharing, drawing, making and enjoying. It is a long way.
10. What do you hope to achieve with your art?
Break the boundaries and make friends.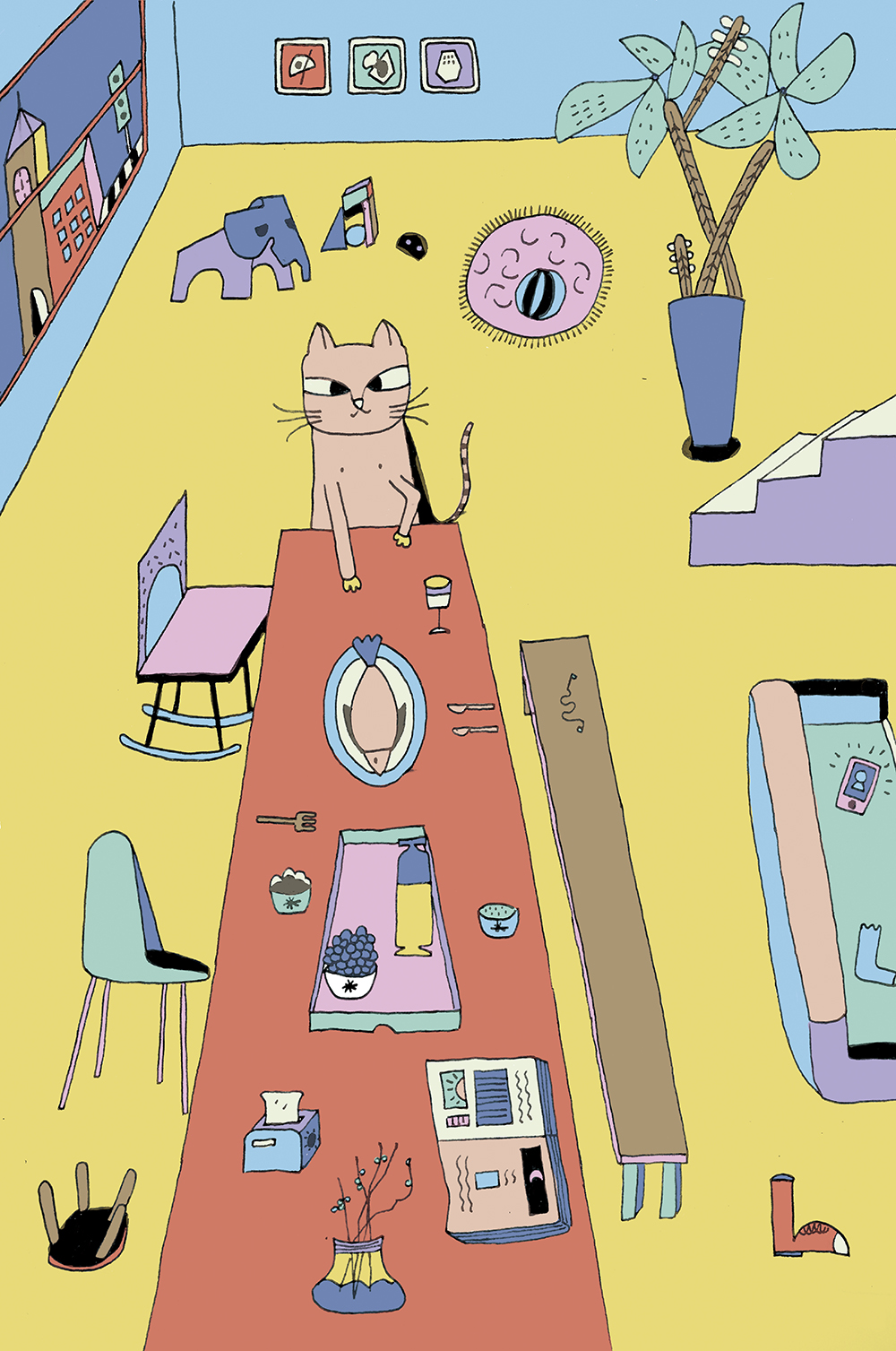 11. Now, tell us a little more about you as a person: what is your favourite food?
Watermelon
12. Favourite book?
The Fountainhead by Any Rand
13. Favourite genre of music?
Folk music
14. What are your hobbies?
Hiking, traveling, reading, swimming.
15. If you weren't an artist, what would you be?
A no one