Instagram:
@yuukookart
Twitter:
@yuukookart
Tumblr:
illykook.tumblr.com
Behance:
www.behance.com/yokabe
Website:
www.yuukook.com
1. What's your story? Where are you from?
I'm 5' (1.54 m) of bad jokes, near-sightedness, and a terribly apologetic behavior as well as a former 18 year resident A.K.A. escapee from Nutley, New Jersey, a town with either a pizza parlor or nail salon every other block. Fun Fact: Nutley had about 10 seconds of fame on the show, Futurama (you can find a clip on YouTube). Now, I live in a residential area in Boston, Massachusetts and work as a part-time designer/artist at a med-tech company which aims to develop games to teach coping skills to children with aggressive behaviors. On the side, I'm working on a picture book and developing my freelance portfolio.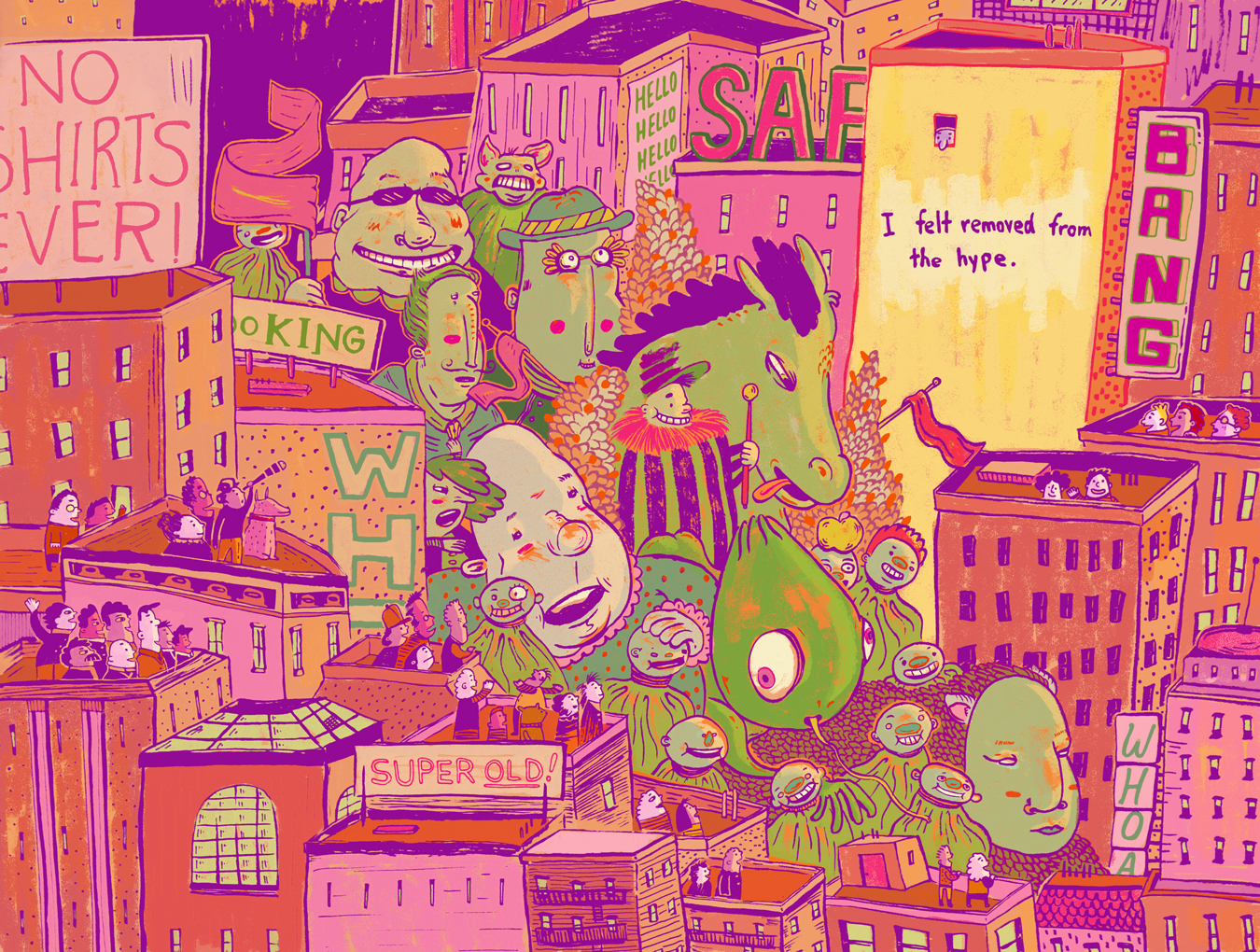 2. Tell us about your aesthetic.
I'm not quite sure how to define it. I'd say my "aesthetic" is what comes naturally to me. I'm certainly guilty of drawing anatomically incorrect figures with expressions based off my hyperactive pareidolia. I enjoy playing with colors, shapes, and textures though I'm still working to strike a better balance.
3. What is your favourite medium and why?
Right now, ink. I indirectly inherited my late grandmother's sumi-ink brushes after my mom had to clean out her house. I've only started using them actively within the past year, and it's really lovely how loose and freeing they make drawing. I've also recently bought a brush pen which is useful on-the-go. Otherwise, I use whatever I find around me like pencils, gouache, markers, sand paper, napkins, my fingers, etc. Most of the time, I combine traditional and digital mediums together to make a finished illustration.
4. What is your artistic process like?
Overall, to always enjoy the making else the final will show otherwise. Practically, writing down small thoughts I have during the day, playing around with shapes and smudges, making many bad sketches and OK sketches, and getting up to eat a snack so my brain stays functional.
5. Who and/or what inspires your work?
Everything and everyone contributes somehow I'd say. Specifically from the media, I had a large appetite for cartoons like Dexter's Laboratory, CatDog, Looney Toons, and Tiny Toons when I was little. In addition, I would read whatever I could find in the house, particularly Dr. Seuss stories, Calvin and Hobbes, European literature suggested by my mom, and New York Times Sunday comics like Peanuts, Mutts, Dilbert, and Non Sequitor. Other inspirations include Mitsuo Aida, Hayao Miyazaki, Doug Walker, Shaun Tan, Craig McCracken, Sylvain Chomet, and Oceanic/South American/African art. Inter-personally, I find inspiration through conversations especially when I'm riffing with friends and we sort of just come up with hypothetical stories and characters with ridiculous plot lines. My family always fed my idiosyncrasies, too, so I'm thankful to them for their support.
6. What role does art play in your life? How does it change the way you view the world?
Growing up with a more creative outlook made me more curious and more questioning about my surroundings I'd say. This ended up giving me both an idealistic and realistic mindset of the world, sometimes for better or for worse. I also feel that an illustrator/artist compares to a translator: you're trying to teach everyone your visual language. So there's a constant struggle but also a feeling of enlightenment to have your own way of saying "dog" and "rain" and "sadness" that you want to share with others.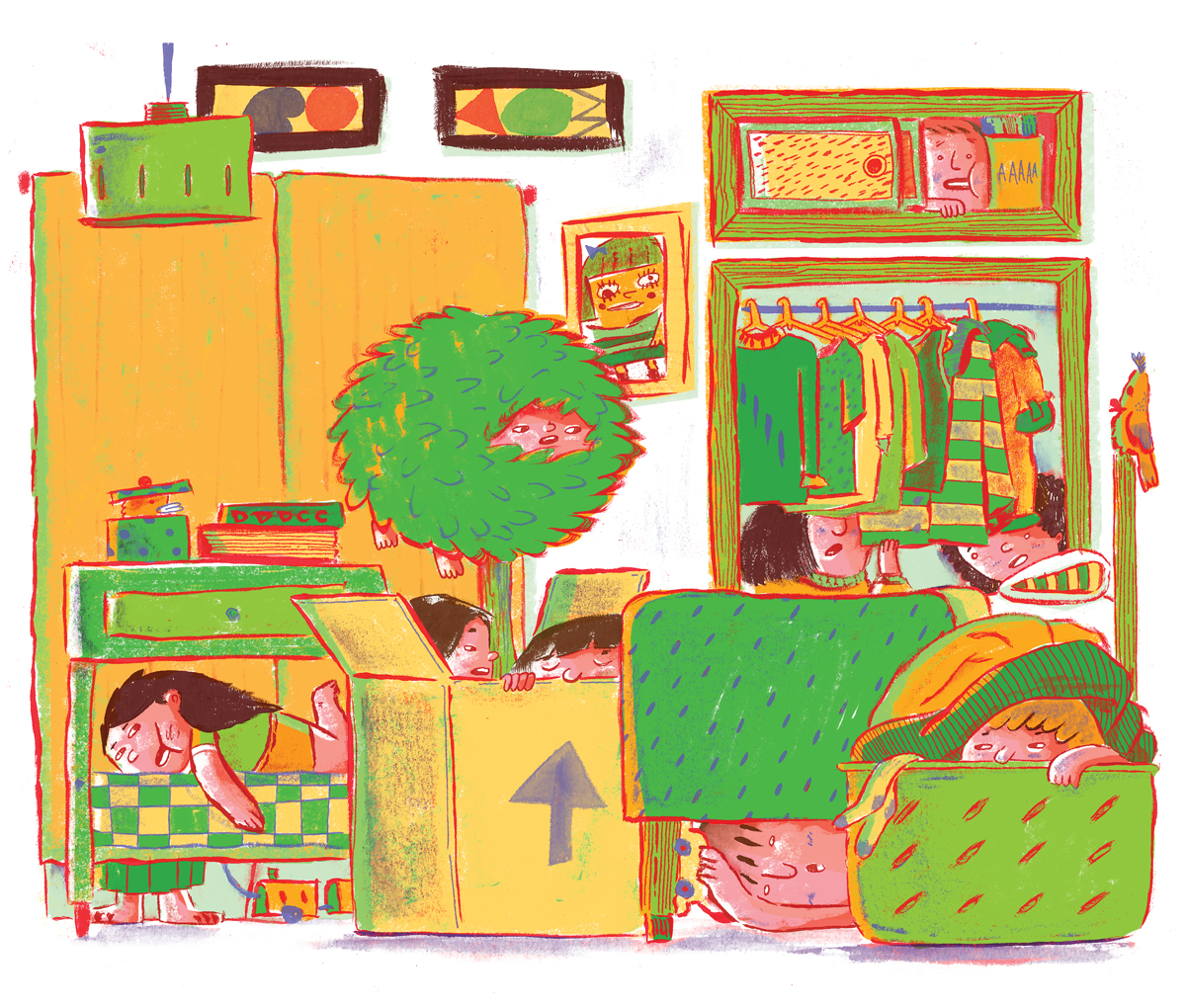 7. Where did you study?
I studied Illustration at the Rhode Island School of Design and took elective courses at Brown University. Those included courses on public art, conducting focus groups, and the Arabic language.
8. Where do you see yourself in five years?
My millennial soul starts hyperventilating at these kinds of questions, haha. In all honesty, I hope I'm living in a suburban area with lots of trees and parks nearby. I'd also like to visit family more often, perhaps cook for them if they let me. Hopefully I've met a hedgehog by that point, too! Career-wise, I'll definitely still be illustrating and perhaps working on another children's book.
9. What about in ten?
I would like to have made various pastas. Still illustrating. More books. More hedgehogs. Maybe have ridden on an elephant?
10. What do you hope to achieve with your art?
To keep learning and failing. I would also like to be less self-conscious on how "successful" I am as an illustrator and have more fun with making while still being a professional. I often think about this metaphor my friend shared from his therapist: visually, progress feels like the shape of a Christmas tree where you start from the top-middle (your most insecure point) and make your way down one side. You feel successful each time you move away from the middle and worse when you go back in. Though it feels like a constant in-and-out, you move farther away from the mid-point of the Christmas tree as you keep going down the silhouette, and you eventually reach stability at the bottom. I'm not sure if I explained this well, but I like to apply it to various life situations like this.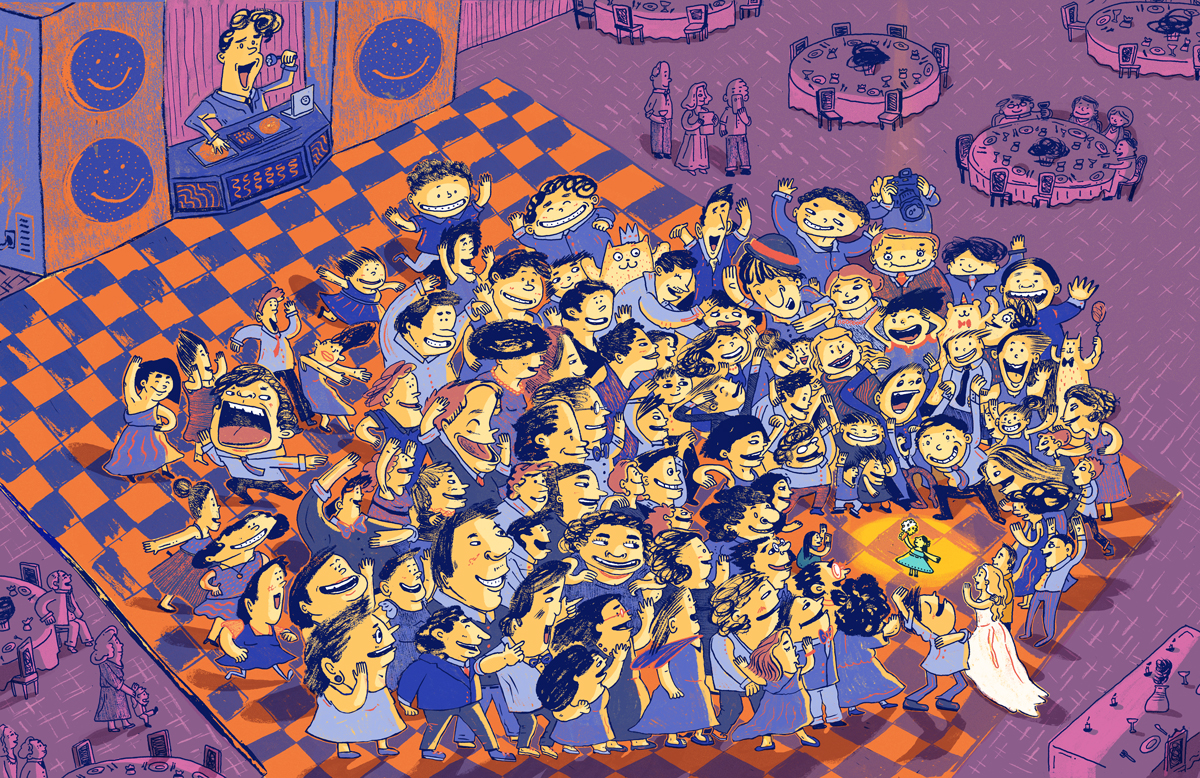 11. Now, tell us a little more about you as a person: what is your favourite food?
Anything my mom makes. I'd say Japanese curry is the most nostalgic food, for sure. I'm also a fan of olives, hummus, pastas, cheese, and most Mediterranean, Middle Eastern, and South Asian dishes.
12. Favourite book?
In terms of books that made me appreciate life more: Dandelion Wine by Ray Bradbury, Catcher in the Rye by J.D. Salinger, Matilda by Roald Dahl, and The Tao of Pooh by Benjamin Hoff.
13. Favourite genre of music?
My taste in music is a bit all over the place. It ranges from Beatles to Kanye West to Sigur Ros to MCR to Kimya Dawson to Eminem to Regina Spektor to Stromae to Motown to show tunes to movie scores, the list goes on. In my most shameless moments I listen to the Cheetah Girls 2 soundtrack. Though, I will always have a nostalgic soft spot for 80s and 90s pop/rock music since back at home, my family and I often listened to this New York radio station that played a lot of Goo Goo Dolls, Journey, The Police, etc. So for instance, "I Don't Want To Miss a Thing" by Aerosmith reminds of eating dinner with my parents and siblings.
14. What are your hobbies?
When I'm not working, I try to go out on a long runs or walks. I enjoy cooking in my new kitchen though I need to vary up my dishes. Maybe I'll make hummus or halupki this weekend. I'm also trying to get back into reading post-graduation; right now, I'm slowly leafing through Extremely Loud and Incredibly Close by Jonathan Safran Foer. Within the past few years, I've also been a casual postcard collector.
15. If you weren't an artist, what would you be?
Perhaps an Occupational / Recreational Therapist. If I had known earlier that Hotels and Management was a college major, I probably would have been interested in that since I used to have this fascination with floor plans and would build mini hotels using Kapla blocks.