Instagram:
@yvetteearlillustration
Website:
www.yvette-earl.com
1. What's your story? Where are you from?
I'm an illustrator living in Carlisle, Cumbria, next door to the beautiful Lake District which I am very inspired by. I have loved drawing since a very young age, my earliest memories are of drawing, I always wanted to be a creative!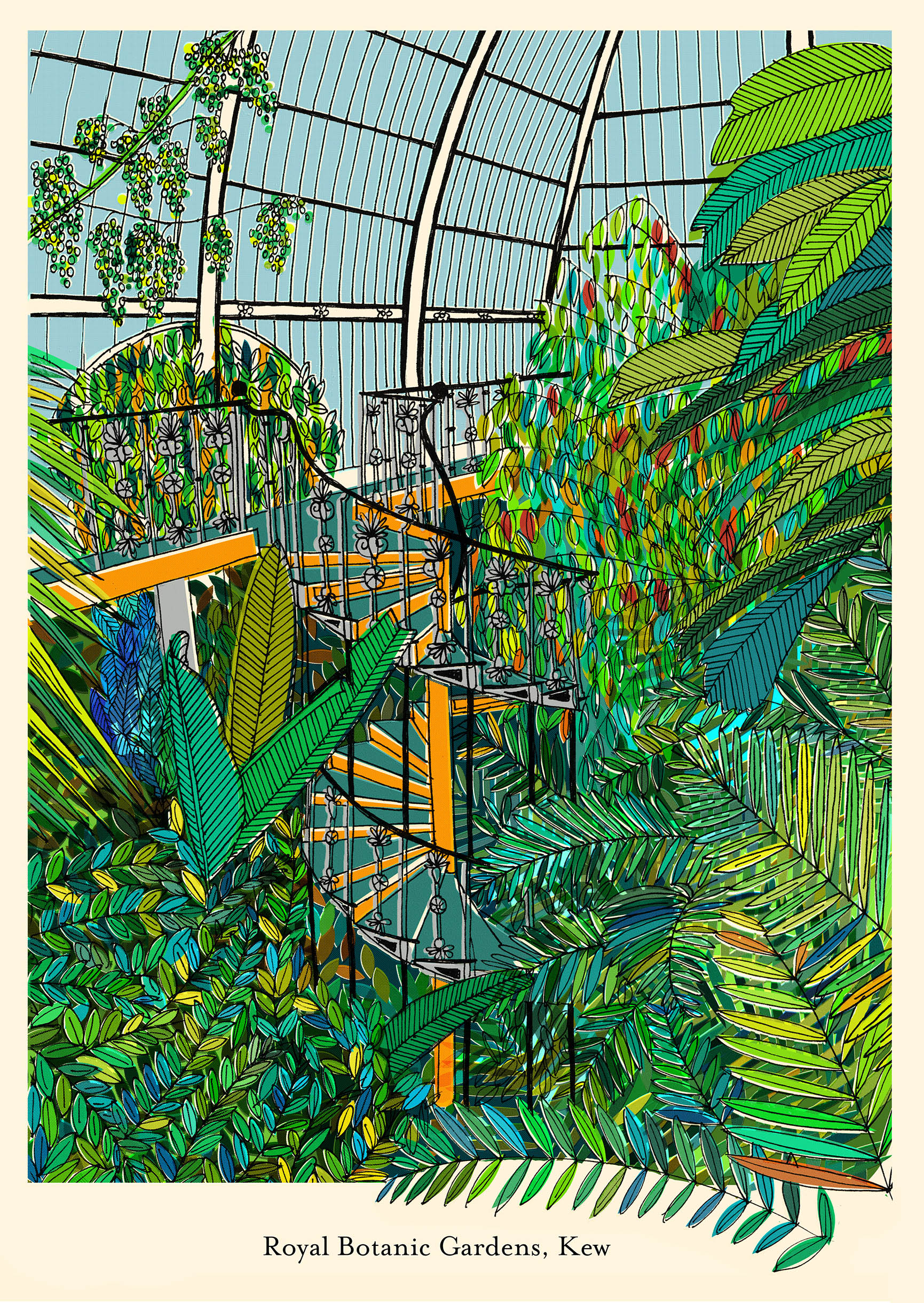 2. Tell us about your aesthetic.
I draw a lot of buildings/cityscapes and botanical themed pieces. I absolutely adore colour, I definitely have my own colour palette which I use across all my work. I like angles and sharp blocks of colour that contrast against my highly detailed pen drawings, I'd like to think people can see a bit of pop art inspiration in my work. I've also started experimenting with textures now which are bringing in a new dimension to my work. I really love Childrens books from the 50's/60's/70's I hope that influence shows.
3. What is your favourite medium and why?
I draw everything by hand so my favourite medium would be a pen. I colour my pieces digitally though so without this they'd be lost! I really do love the tactile object though and sitting down to draw by hand, I don't think I would ever take my drawings digital I need to have a hand done element in there putting pen to paper.
4. What is your artistic process like?
I look through a lot of blogs and pinterest soaking in lots of influences, I travel to bigger cities for inspiration on buildings to draw, I work a lot from my own photographs, photography is something else I enjoy. I am constantly ticking over new ideas in my head, its none stop running around my brain.
5. Who and/or what inspires your work?
I soak in a lot of the world around me, drawing a lot of buildings in my hometown that perhaps go unnoticed, I look through a lot of blogs and other artists work, looking at all types of art. Inspired a lot by the colours I see in the world and the patterns in buildings.
6. What role does art play in your life? How does it change the way you view the world?
I feel like artists view life in a different way looking at everything around them for inspiration or ideas. Like I said previously I soak everything in around me and constantly have ideas popping around my head there's no off button in my brain for it! I feel like it makes you very observant, always noticing the little details.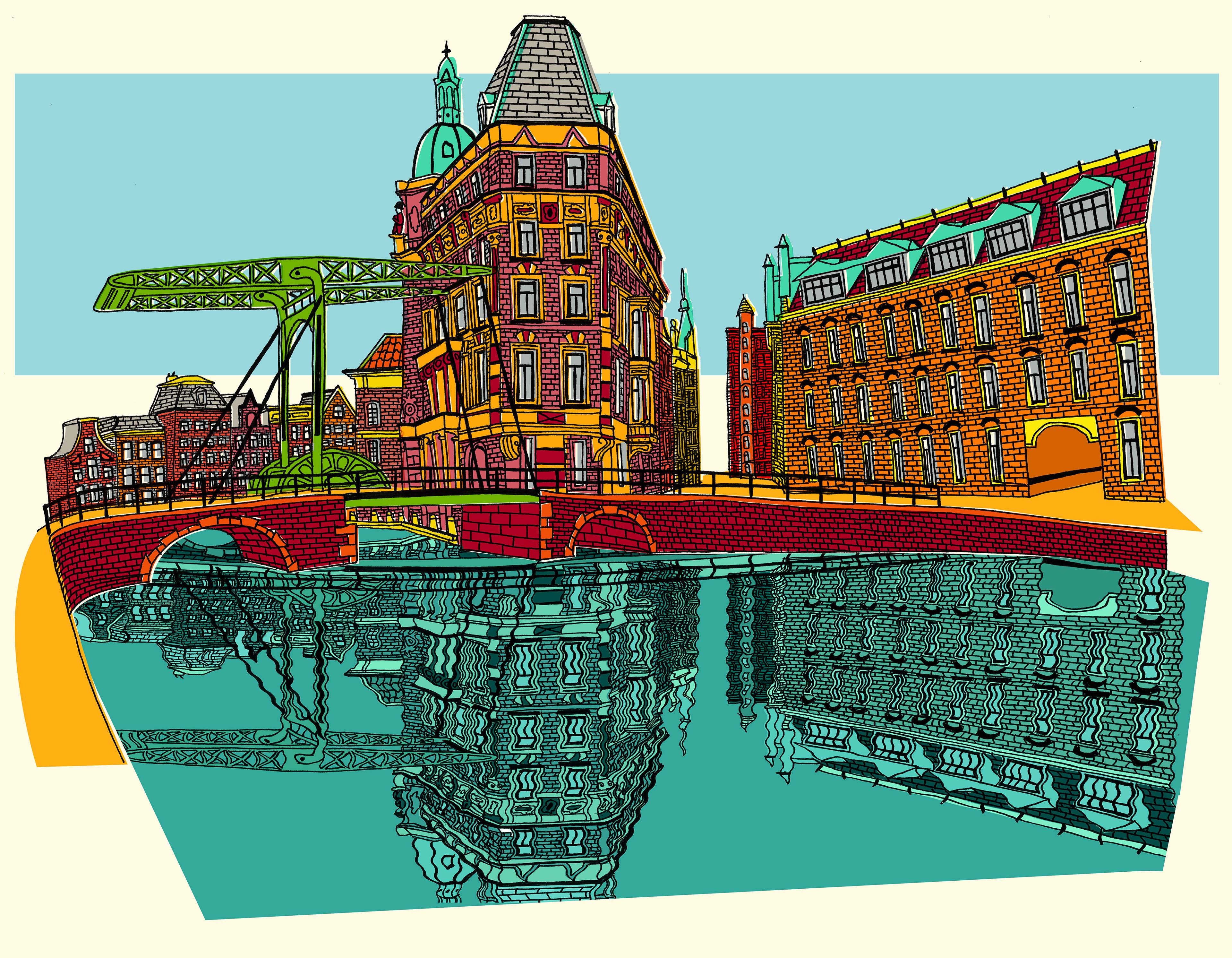 7. Where did you study?
I done my degree in Illustration at the University of Cumbria in Carlisle.
8. Where do you see yourself in five years?
Hopefully still doing what I love and putting out colourful work showcasing beautiful buildings. I would like to see my work across more products like textiles and stationery which is something I'm aiming for.
9. What about in ten?
Probably similar to five years actually but with even more artwork out in the world!
10. What do you hope to achieve with your art?
I hope I show off some of the beautiful buildings that perhaps people walk past every day and don't notice as we are always rushing about in life. I'd like to think they put out positivity and colour and get people talking about memories of these places.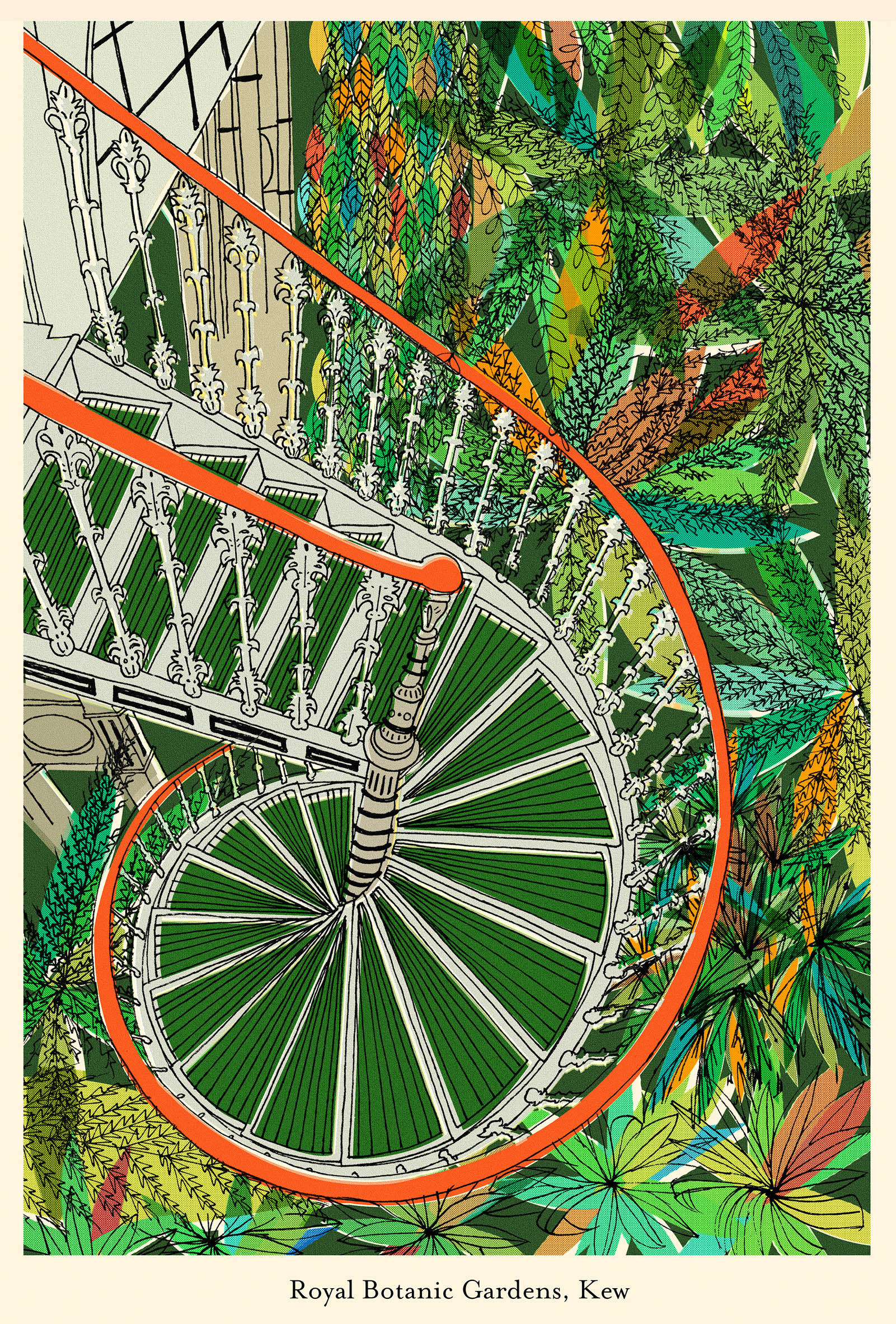 11. Now, tell us a little more about you as a person: what is your favourite food?
I love love love all things chocolate.
12. Favourite book?
I always loved the Narnia books growing up and believe they were an influence on my creative imagination without me realising. I'm currently obsessively reading the Alienist which I love.
13. Favourite genre of music?
This changes all the time depending on my mood, going from psychedelic to punk to techno.
14. What are your hobbies?
Drawing drawing drawing! always creating. I love getting out into the Lake District and walking, travelling seeing the world, going to the gym, stroking my cats, cooking and eating lots of amazing food.
15. If you weren't an artist, what would you be?
An interior designer or working with animals.