Instagram:
@zachmortondesigns
Etsy:
www.etsy.com/au/shop/TheCoterieCollective
Website:
www.zachmortondesigns.com
1. What's your story? Where are you from?
Hi, i'm Zach Morton. Originally from Christchurch, New Zealand but have been living the past few years in Sydney, Australia. I have always loved drawing and was consistently given pencils and sketchpads from relatives at Christmas. Some years ago I decided to take the leap and study design and went from there. Currently am working at a design agency and am a contributor at The Coterie Collective.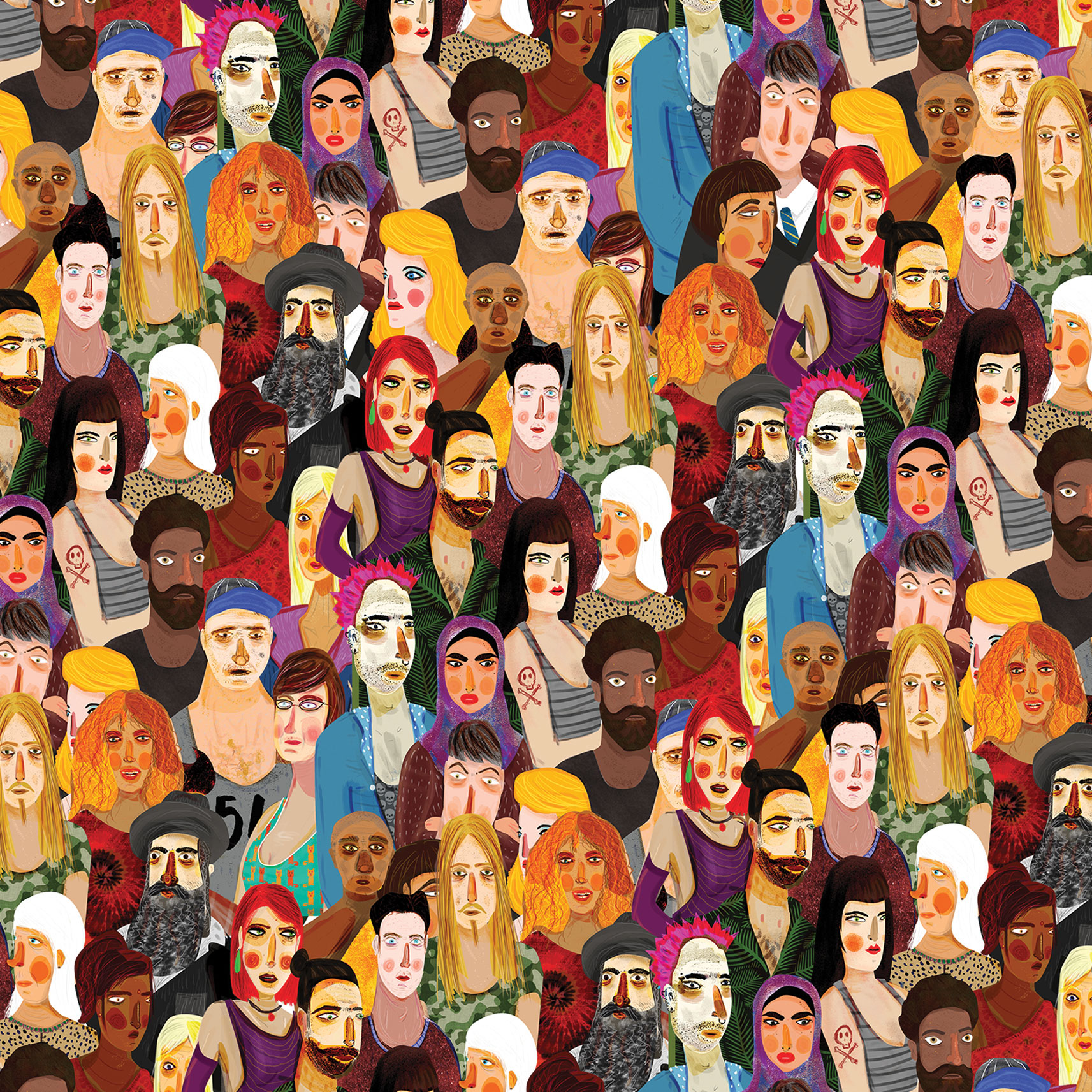 2. Tell us about your aesthetic.
I like to use different textures and bright colours. To start I do some sketching and then build on that; either with pen, paper and a scanner but more often these days with my tablet.
3. What is your favourite medium and why?
I really enjoy using gouache but for the ease of use and versatility I would say my tablet has been my favourite.
4. What is your artistic process like?
Usually, something will catch my attention and I will make a mental note to illustrate it, often when I begin I find the design taking a completely different direction and it builds from there.
5. Who and/or what inspires your work?
Day-to-day life, nature, art and music. I have always enjoyed sitting at a cafe and watching the world go by. Seeing how people interact with each other and how things interconnects has always been interesting and usually inspires the next artwork.
6. What role does art play in your life? How does it change the way you view the world?
For myself I've always found art to be a creative outlet and very therapeutic. Art reflects the world around us and I feel like beyond being aesthetic it can have the power to make someone stop, think and question what is currently happening in the world.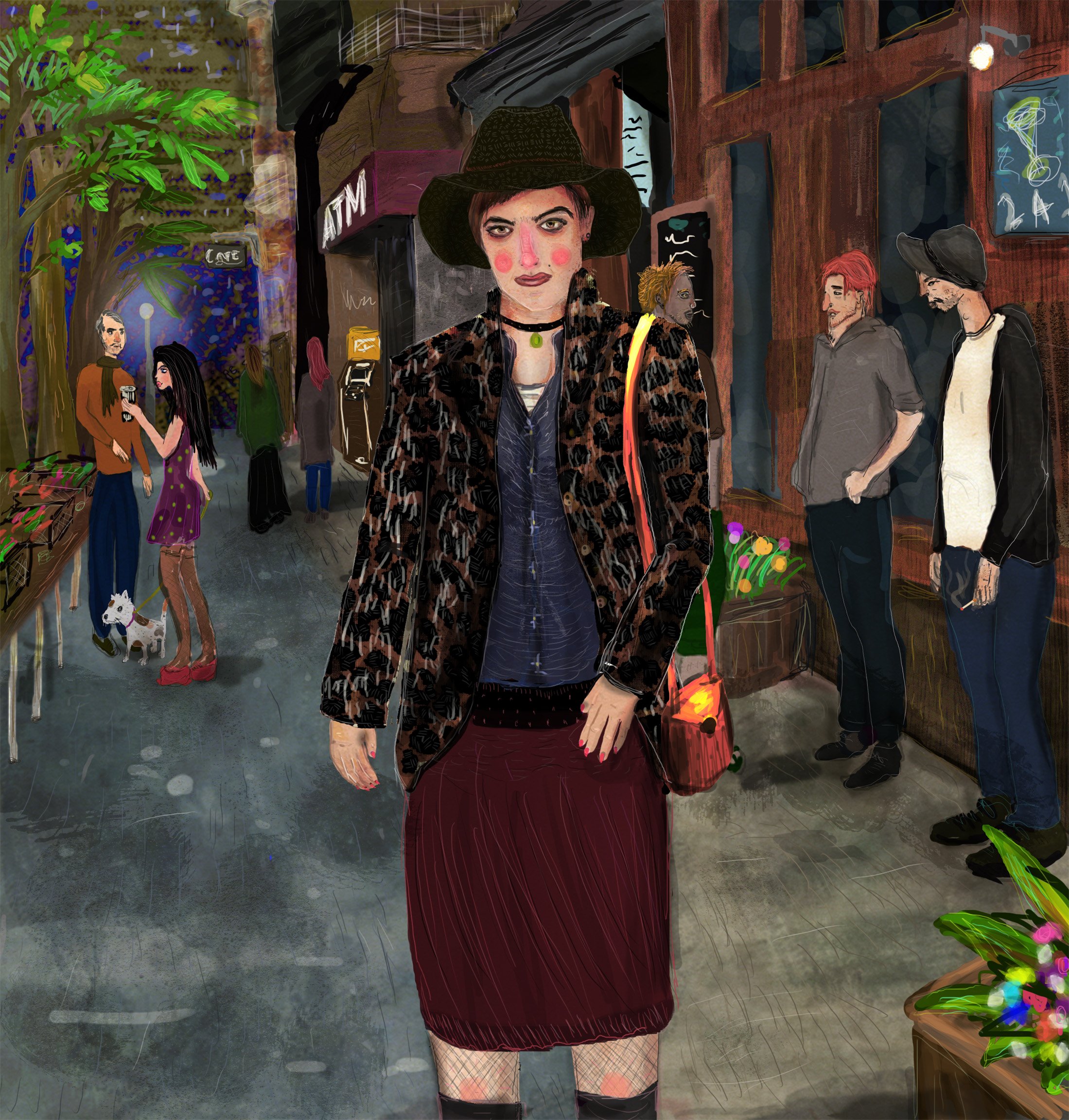 7. Where did you study?
I studied graphic design at the Enmore design centre in Sydney.
8. Where do you see yourself in five years?
I would ideally like to work part-time in an agency and use my remaining time to focus on illustration and other creative outlets.
9. What about in ten?
Never been one to think too far ahead, although I can see living somewhere less busy than Sydney which would give me the flexibility to work from home and time to enjoy the outdoors more often.
10. What do you hope to achieve with your art?
I hope it brings some joy to those who view it, even if it's just a momentary escape from the daily grind.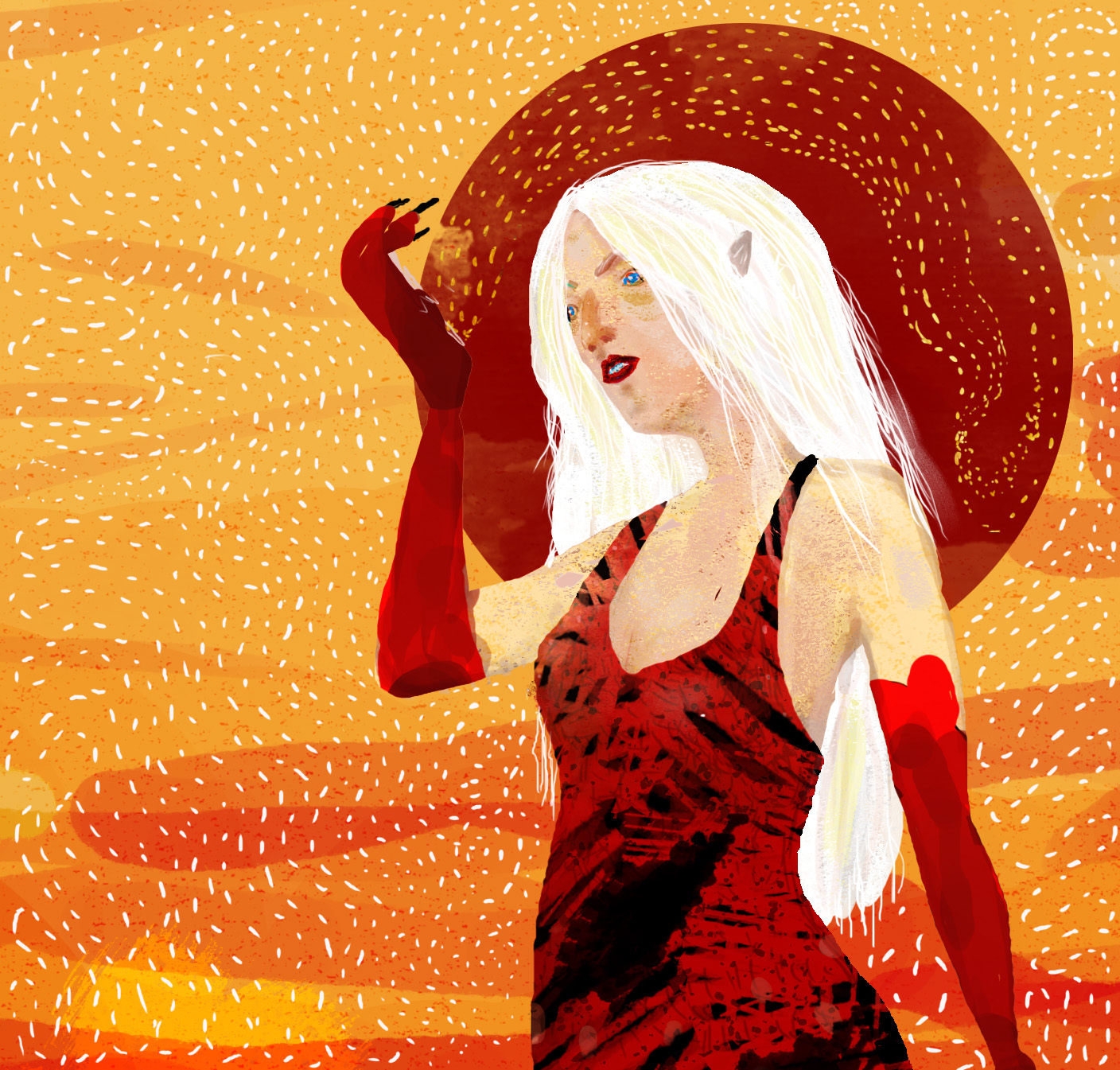 11. Now, tell us a little more about you as a person: what is your favourite food?
I'm lucky to live in a multicultural city like Sydney which has such a variety of food. I'd probably say Sushi has been a pretty solid addition to my diet for the past few years. Although there is always a special place in my heart for Pizza.
12. Favourite book?
The Kite Runner - beautiful and sad
13. Favourite genre of music?
Indie, Rock, folk and some electronic. Something to relax to on the commute home.
14. What are your hobbies?
Hiking when I get the opportunity, travel when I have the funds, music, podcasts, films and netflix binging.
15. If you weren't an artist, what would you be?
Always was interested in social causes so likely a Social worker.