Instagram:
@zoe.wodarz
Website:
www.zoewodarz.com
1. What's your story? Where are you from?
I'm from the East coast but I've lived all over the country and travelled extensively all over the world my entire life. Art has always been my talent, my passion and the way i see the world. Over the years I've narrowed my focus from theatre, art history, writing and studio arts down to creating product design, surface pattern design and illustration. Right now i live in a 1920's bungalow with my husband in Saint Paul, MN! I love the ability to be outdoors and in the city so quickly and the cultural opportunities of MN constantly delight and surprise me! As a full time freelancer it is amazing to be able to work with companies and network with designers all across the world with ease so i never feel alone and I'm constantly creatively pushed to try new artistic avenues!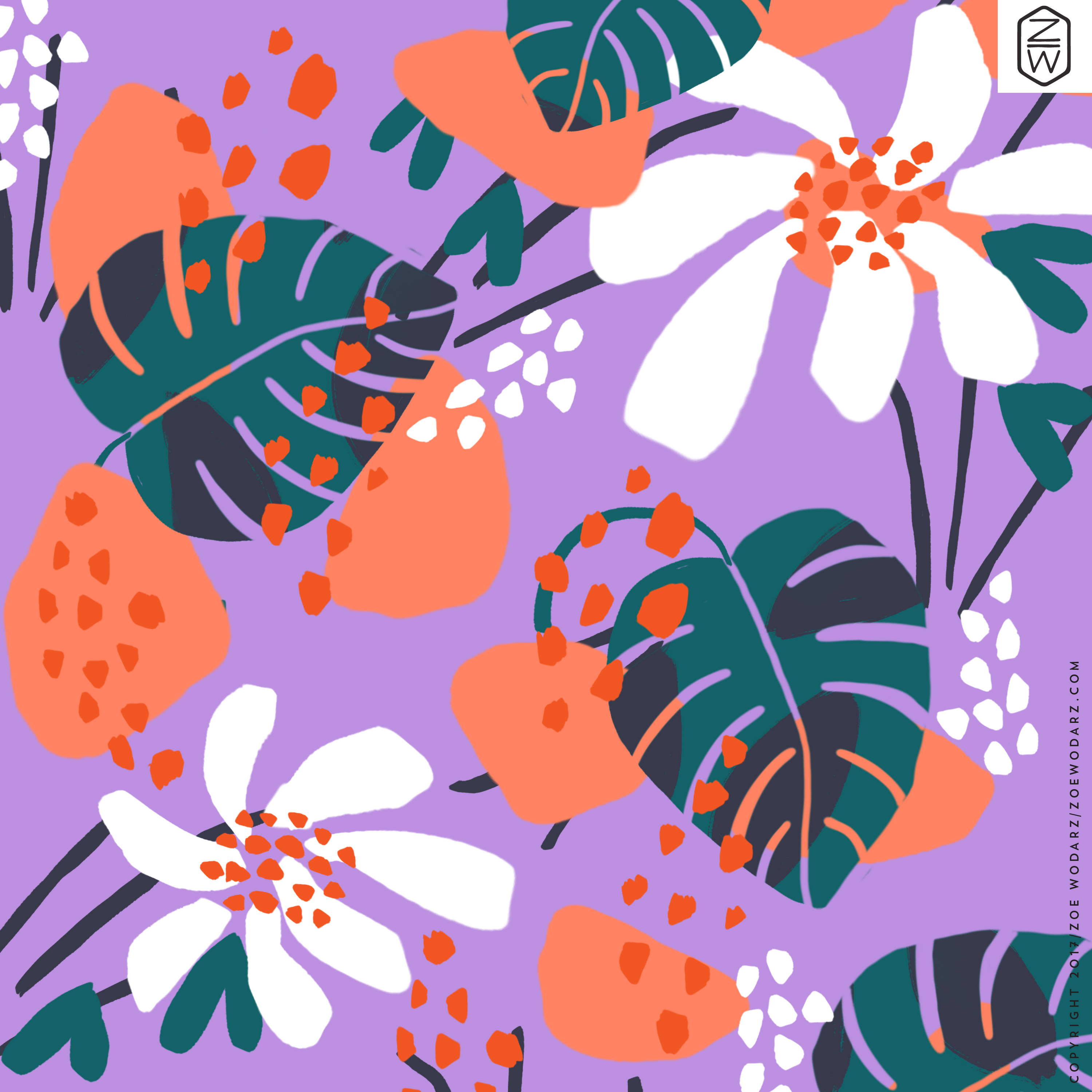 2. Tell us about your aesthetic.
Bold, modern, trend forward and unique!
3. What is your favourite medium and why?
I trained as a studio artist and often worked in mixed media to achieve my designs but i was really trying to be a commercial product designer i just didn't know what that was in school! These days i love the computer painting programs and Kyle brushes... that undo button just let me play with no fear! As a treat i try to pick up craft arts when they resurface as trends... loving the new looks with cyan sunprints, quick dry inks and marbling right now!
4. What is your artistic process like?
I don't currently have a studio so i try to design without the mess! I do enjoy sketching occasionally but really after considering the client needs i think on several design approaches and jump right into final work. A new ipad pro has finally allowed me to design away from my tiny loft office and explore design on the go!
5. Who and/or what inspires your work?
My daily adventures really inspire my work - i love to spend hours in vintage stores looking for new shapes, forms and perspectives to infuse into my designs. I'm also obsessed with creating interesting combos with emerging trends and study the decor market constantly for creative inspiration. If i had to pick one... i love the clean lines of mid century modern design! Charlie Harper – love his expressive line work, color choices and unique perspective of the animal / botanical world.
6. What role does art play in your life? How does it change the way you view the world?
I have always loved design and was very fortunate to grow up with parents that recognized and encouraged my artistic talents from a very early age. What I love about art is that it is never standing still – my peers tell me I now have a slight signature style to my work but really I love to produce art and product design on demand. It is a special challenge to not rely on a medium or style for your main inspiration but to let the world around you dictate the trends!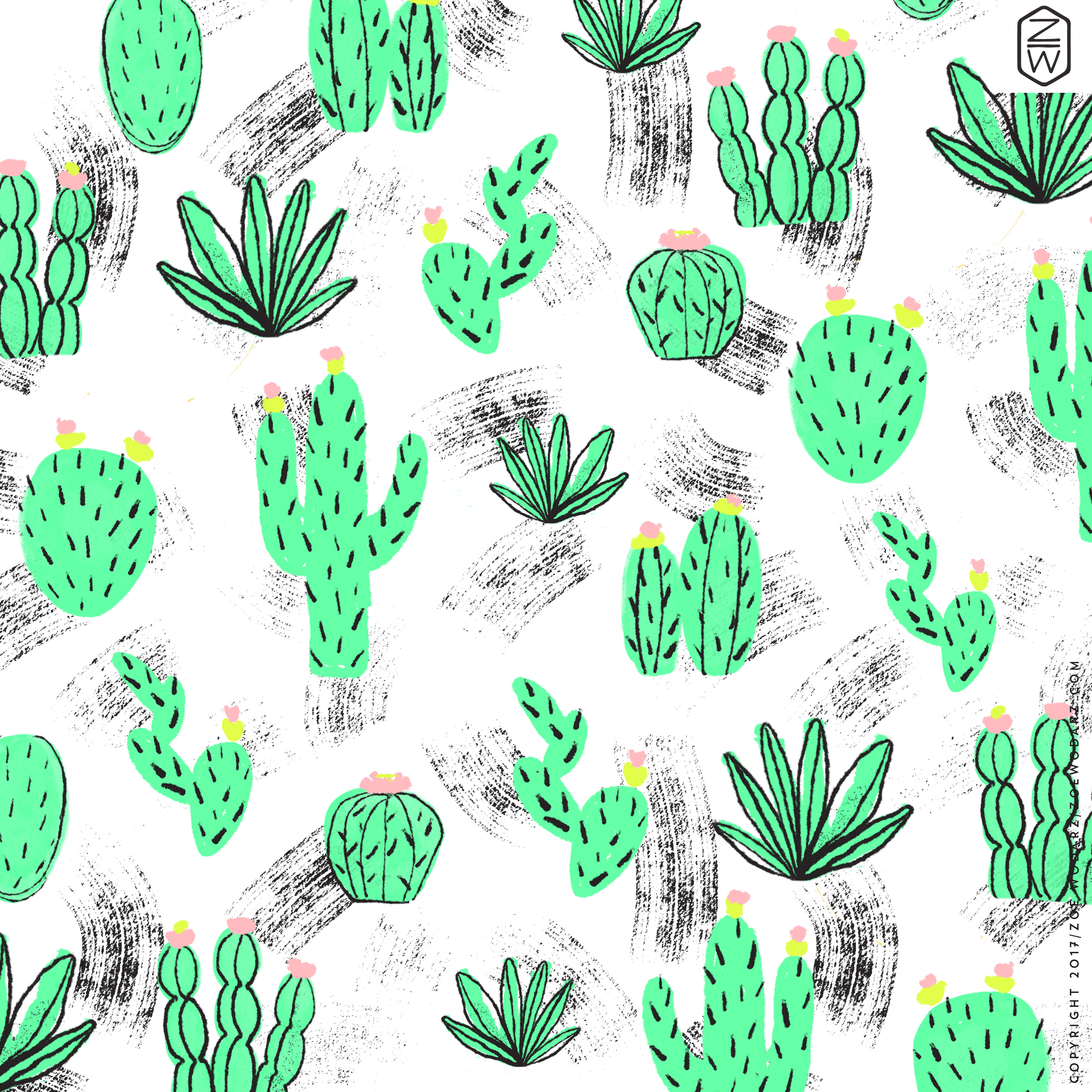 7. Where did you study?
I studied art at RISD, University of Chicago and MCAD. When it came to college although i was accepted by the top art schools in the country i wanted to surround myself with people who didn't just breath and study art but challenged the way i viewed the world. I went first to the West coast and ended up on the East coast for college studying contemporary art, art history and majoring in studio art and environmental studies! I look additional Post Bac. classes in marketing and advertising after college to broaden my skills. I'm self taught in computer graphics, merchandising, apparel surface pattern design and product development.
8. Where do you see yourself in five years? Working in an agency?
I have put in over 15 years as an in-house designer working on the entire process from merchandising, trend, product ideation, surface pattern, product and packaging development for the gift and decor industry. I recently went full time freelance and i love that i can work with so many companies who need targeted and trend forward design development. I also love to learn and teach so i could see myself becoming a art director for hire eventually to oversee larger projects. I find the freedom of freelance to allow for amazing design but i'm catching up a bit on the demands of social media!
9. What about in ten?
I hope to have an established name and career as one of the most unique designers in the business. Right now i have the luxury of time to explore and develop my skills and network with emerging companies and i can't think of a better way to spend a creative life!
10. What do you hope to achieve with your art?
I would love to become a brand name someday but i never want to plateau with my design and creativity. Just like a musician i'm constantly aware of building my audience while challenging them to push beyond a set style. I think all my years in design and product development have made me truly ready for this next big adventure with the wisdom and work ethic to create a sustainable future and artistic legacy. I try to be prepared to take advantage of new opportunities and embrace the fact that i bring something unique to the design world through my art.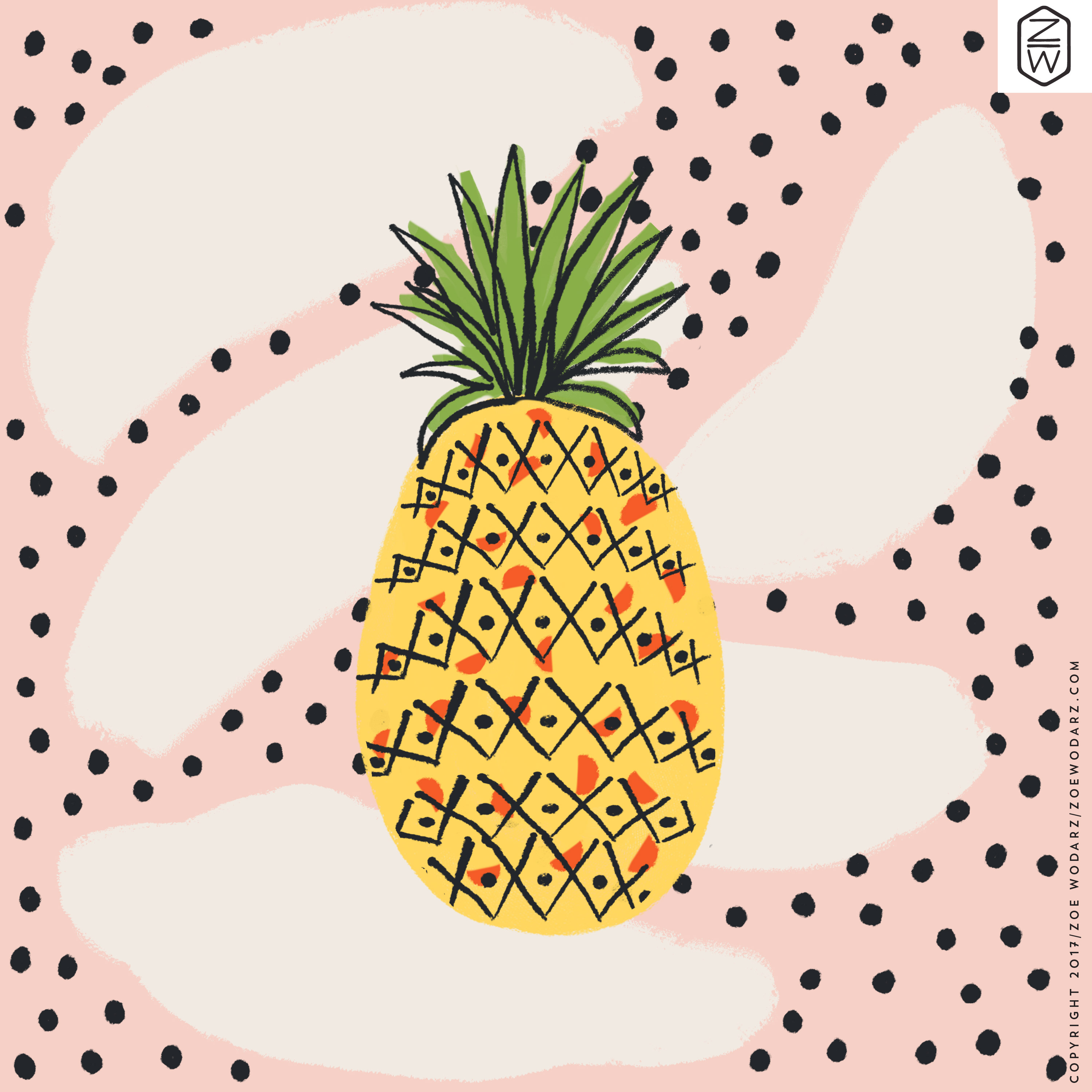 11. Now, tell us a little more about you as a person: what is your favourite food?
My family would say ketchup but as that's more of a topping :) ... i would say provincial style french classics... it's the food of comfort and home to me. I also love trying and cooking all styles of Asian food especially Japanese noodle bowls!
12. Favourite book?
I love to read and grew up in a house covered in book shelves with parents who loved the arts and classical literature. My husband and i collect mostly graphic novels as the writing and art is something we both can appreciate. I actually have some close friends who are amazing writers in my life: Rebecca Makkai, Mindy Mejia and Andy Greenwald keep me running to the bookstore more than i can afford! Favorite books of all time for an afternoon escape: Flash in the Pan - David Blum Hotel Pastis - Peter Mayle The Phryne Fisher Series - Kerry Greenwood
13. Favourite genre of music?
I love to absorb great new music like a sponge and i have been lucky all my life to have friends who share their passion for music with me. My all time favorite genre is Motown/Stacks music as that is part of my family legacy from New Orleans and as a 90's gal i'm falling in love with the Alternative music scene all over again with new artists who are building on this style. My husband has a music podcast that features new music each week called "Pint Notes" i love that this means we are constantly looking for new local music to enjoy in the Twin Cities.
http://csicon.fm/hw/
(Yes... i designed the logo!)
14. What are your hobbies?
I crave the outdoors and especially being near the water. I would love to have an artist cabin retreat someday. I also love playing music and i'm learning guitar from my husband who is an amazing musician. Hobby goals for this year - rebuilding a guitar, learning how to repair my Subaru, creating a backyard fire pit, creating new podcasts, taking an inspirational road trip across the US, and cooking new recipes from our garden. Favorite lazy day hobby - reading a new book in my hammock in the back yard or a day at the beach.
15. If you weren't an artist, what would you be?
Rafting guide, cake decorator like the show - Ace of Cakes! Own a gift store specializing in amazing new / vintage finds!