Instagram:
@zosenbandido
Facebook:
www.facebook.com/Zosen-215364815267639
Blog:
www.zosenymina.com
1. What's your story? Where are you from?
I'm Zosen, a visual artist coming from 90's graffiti scene. I started painting murals but my repertoire has expanded to include prints, illustration, ceramics, installations and streetwear. I have shown my work in galleries in Europe, the Americas and Asia. I live and work in Barcelona.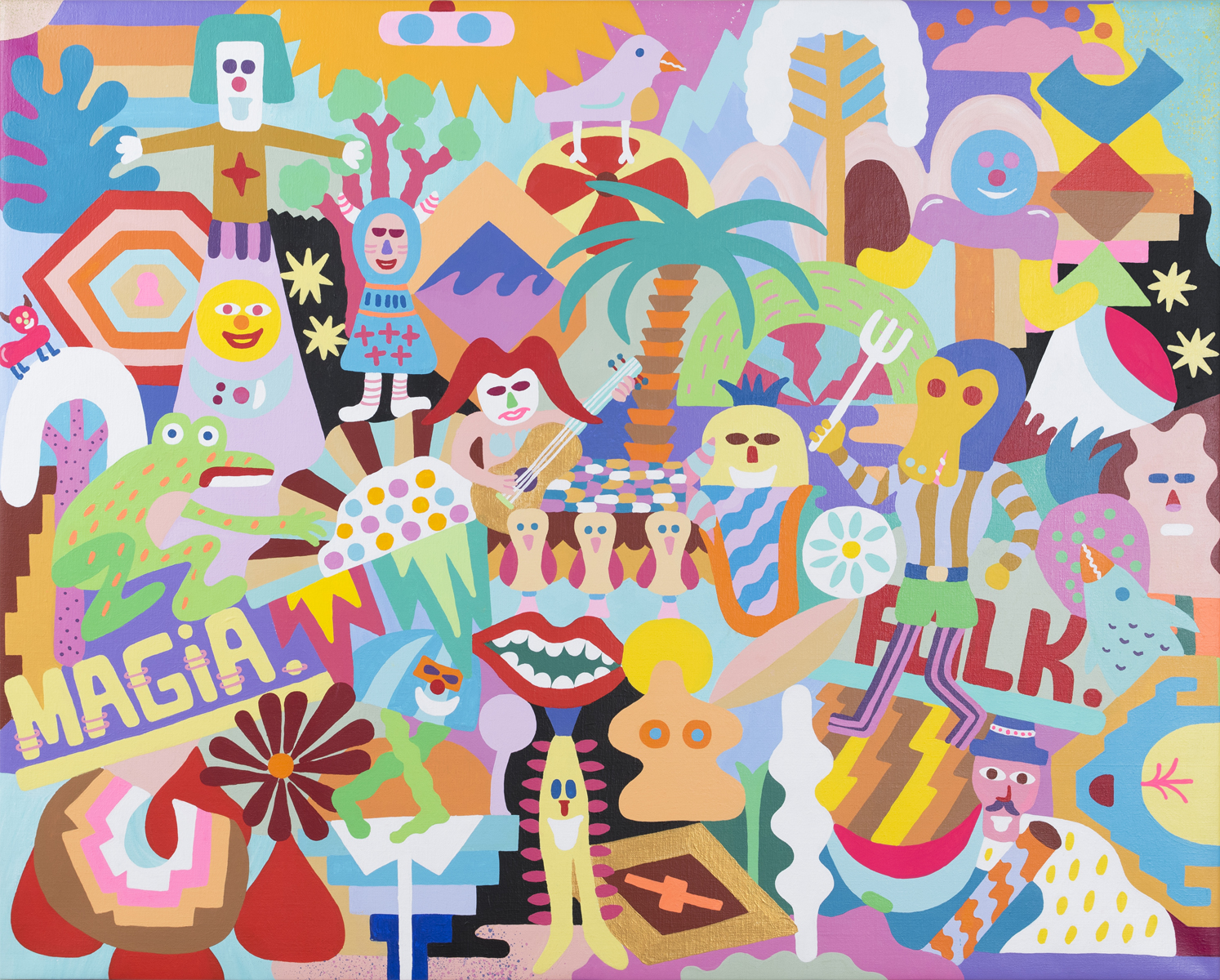 2. Tell us about your aesthetic.
In terms of painting, connectivity and fusion is key to my approach in the way I use bold flat colour, patterns and shapes that interlock like a puzzle, linking pictorial ideas in a freeform way. Like an improvisational jazz musician, I play color notes that riff off each other to create visual chord structures, free forms and rhythms.
3. What is your favourite medium and why?
I enjoy mixing roller paint with spray cans when Im painting a mural on the streets.
4. What is your artistic process like?
Sometimes I start with sketches to have a base to create a structure but from here I improvise a lot. I never prepare color combinations, its a part of the process that I enjoy. I think its more organic to work in progress and develop the piece than have everything predefined from the beginning.
5. Who and/or what inspires your work?
I am inspired by music I listen, cities I travel and people I met. Its really inspiring to me to travel to new cities and discover ancient cultures, folk art and rituals. Latin America and African folklore and colors inspire me too.
6. What role does art play in your life? How does it change the way you view the world?
My art is my life, I can't live separated from it, it's all in one. Its the way I express and communicate with the world. I always need to be active creating something or thinking about new projects, I don't like to get bored. As an artist working in public space, I see the cities in a different way than common citizens, every corner could be a good spot to paint.
7. Where did you study?
First on the streets learning from old school graffiti writers, after some years I studied mural paint process and design at Escola Llotja in Barcelona where Joan Miró studied too some decades before.
8. Where do you see yourself in five years?
Continuing painting murals, making books, creating video documentaries, doing exhibitions and maybe having babies?
9. What about in ten?
Same as in five.
10. What do you hope to achieve with your art?
There is a central concern to connect my art to the people and social issues; whether it's personal actions such as instigating social awareness, collaborating with other artists or through the messages contained in my artworks. That themes in the artworks appeal to the viewer to appreciate a holistic view of society; to question consumerism and how our cumulative actions link us to one another.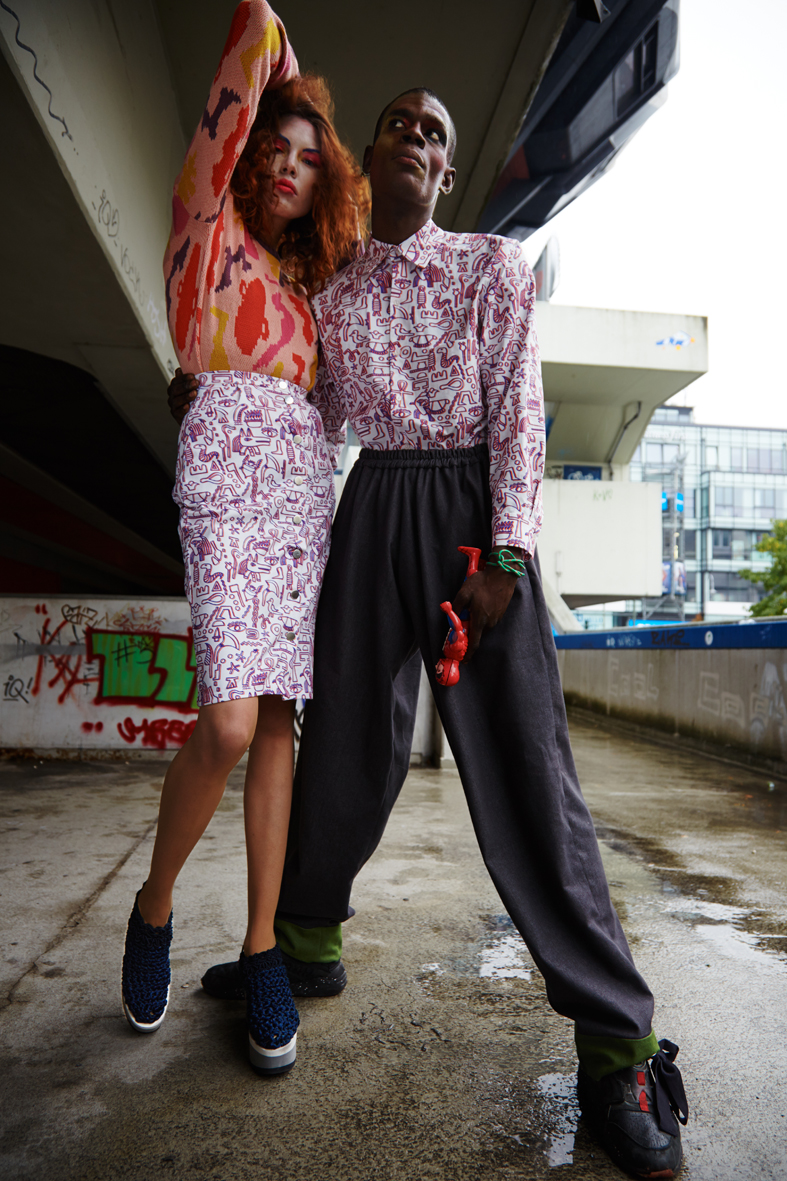 11. Now, tell us a little more about you as a person: what is your favourite food?
I love food from everywhere from India to Italy, tortilla de patatas from Spain, fruits and avocados from Mexico and nave from Japan!
12. Favourite book?
Disposable, skateboard bible by Sean Cliver.
13. Favourite genre of music?
Different kind from hardcore punk, to 80's-90's hiphop, ska, raggamuffin, cumbia, reggae..
14. What are your hobbies?
Collecting oldschool skateboard decks.
15. If you weren't an artist, what would you be?
Something related with contemporary history like historian, anthropologist or journalist.