Instagram:
@zwartekoffie
Twitter:
@timokuilder
Website:
www.zwartekoffie.com
1. What's your story? Where are you from?
I'm from a small village called Wijchen in the east of the Netherlands. Before moving to Amsterdam, I studied Communication & Multimedia Design in Breda. My parents are both creative in different ways. My mom is good in drawing and used to work as a florist. My dad has his way with words, reads a lot and always has been very open-minded. He was the one introducing me to a computer, which sparked my interest for design. From quite a young age I started designing websites or making animations in Flash. I made a clear switch from graphic design to illustration a few years ago. Happy to be drawing most of my day!
2. Tell us about your aesthetic.
I think my aesthetic can be described as graphic, bold, reduced. I try to keep things minimal but at the same time I search for a double layer or try to add a small narrative. Even when creating a static image I try to give my characters a sense of motion. For my personal work, I like to tell little stories in the form of animated loops of a couple of seconds.
3. What is your favourite medium and why?
I would have said a nice pencil and an A4 sketchbook. But recently I've replaced those by an iPad pro, which works great for the sketching part. So working fully digital now.
4. What is your artistic process like?
Pinpointing what there should be told in the image, either if it's for an editorial or a commission. This starts with pencils. From there to a vectorised version and ending up in Photoshop to add textures or a small touch of a brush.
5. Who and/or what inspires your work?
Can be anything really. By my surroundings, music, movies and the internet. I get inspired by following a bunch of illustrators, designers and animators I admire. I really like the linework of Lennard Kok, the great visual ideas in the animations of Allen Laseter and the witty concepts of Giacomo Bagnara to name a few. But the best thing is offscreen time. Ideas will come when there's no notebook around.
6. What role does art play in your life? How does it change the way you view the world?
My girlfriend, actually I should say my wife since we got married last week, gets me out of the house a lot by attending exhibitions. She is a visual artist, her practice lies between photography and interdisciplinary installations. We have a great museum for modern art in Amsterdam, which regularly has new shows. Art can make you look completely different or better at things.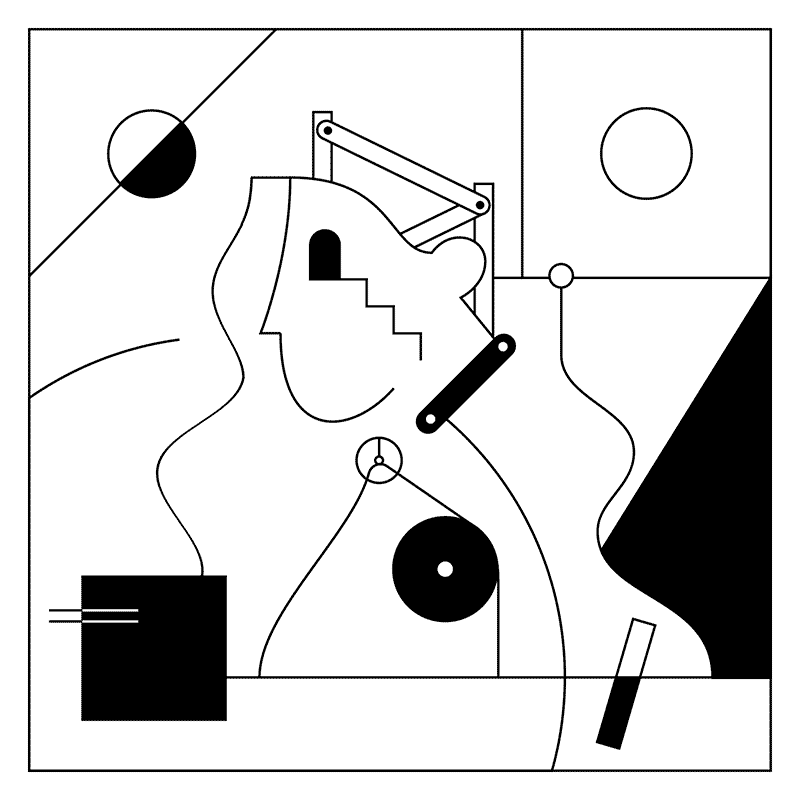 7. Where did you study?
I studied in Breda, Communication & Multimedia Design.
8. Where do you see yourself in five years?
I want to be better at dividing my time between personal and commissioned work. I want to focus a bit more on some of my own projects for the rest of this year. So that's mean saying no a lot. And I hope to make a solo exhibition at some point.
9. What about in ten?
I think my power lies partly in my background of graphic design. Besides making a drawing, I can also set the type, make a decent animation, do a layout. This helps when developing a range of illustrations for an identity for example. But at the same time, I hope I can steer myself more to making art in the future. I would like to make some physical objects as well.
10. What do you hope to achieve with your art?
It's hard for me to say what I want to achieve with my art. I enjoy making it. It's a big part of my life.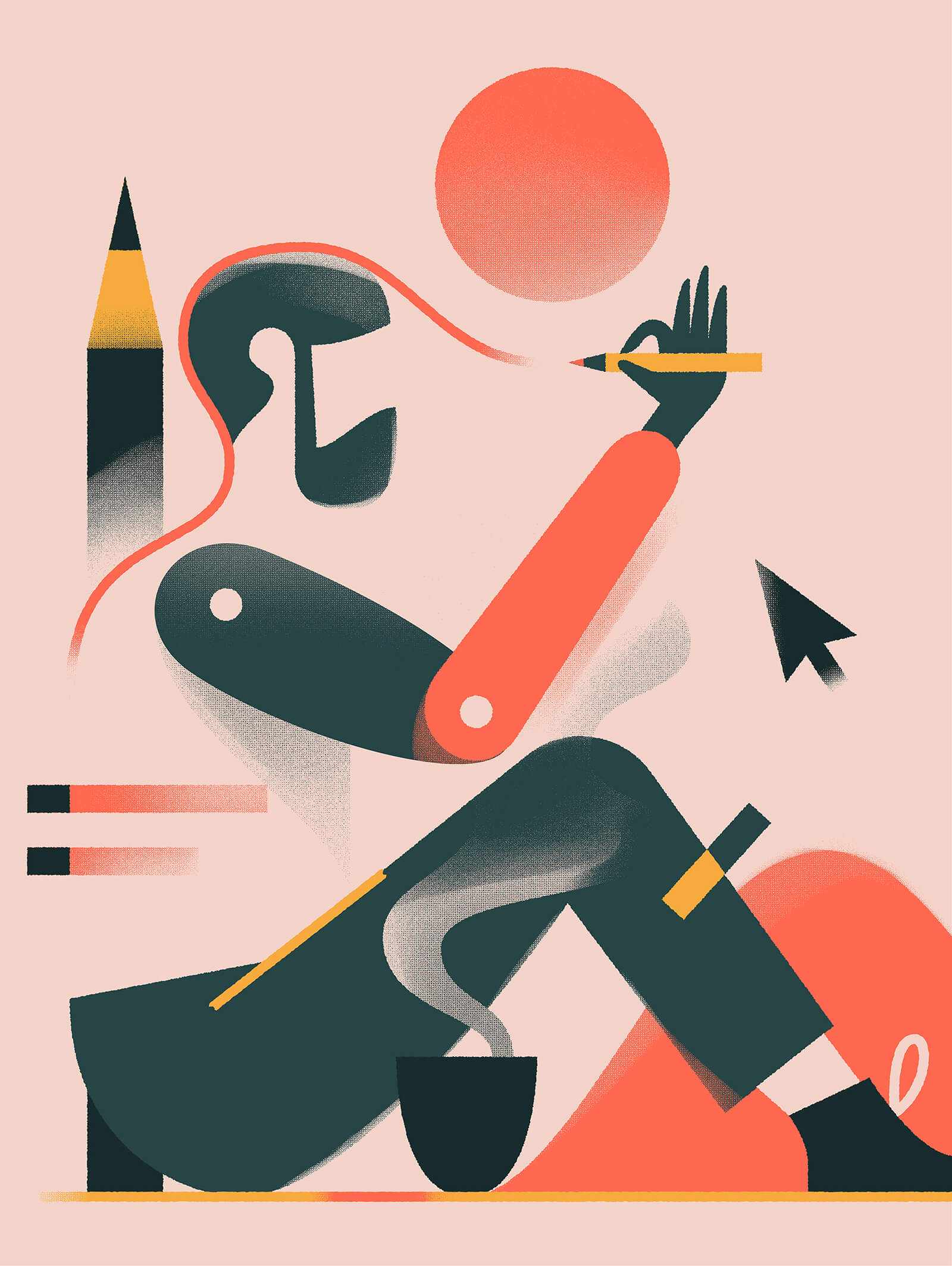 11. Now, tell us a little more about you as a person: what is your favourite food?
I enjoy basic stuff. I really like a good steak or a simple pasta for example.
12. Favourite book?
Atlas Shrugged by Ayn Rand. I enjoyed the romanticizing of man's mind and the great love story. My dog Atlas partly got his name because of this book.
13. Favourite genre of music?
Hip hop, indie, neo classical.
14. What are your hobbies?
Is drawing a hobby? I like to buy records from time to time and listen to a lot of music. Since recently I've been playing soccer and squash on a regular basis with fellow nerds.
15. If you weren't an artist, what would you be?
A forester! At least that's what I told myself as a kid.